Your Clem History Writing Center Consultants
The consultants for the 2021-2022 Academic Year are Frances Bell, Holly Gruntner, Mitch Oxford, Jim Rick, and Kaila Schwartz.

We are advanced Ph.D. Candidates in the William & Mary History Department. We are very familiar with history research and writing and are prepared to help you with any type of history writing assignment. We look forward to meeting you!  
We look forward to meeting you! Learn more about us below:
Frances Bell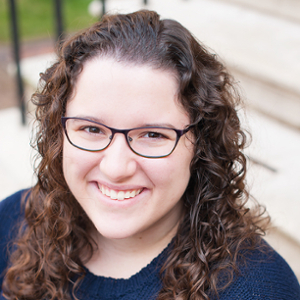 I am a PhD Candidate in History, and am writing my dissertation about the lives of enslaved people from revolutionary Haiti in the United States. At William & Mary, I have worked as an Editorial Apprentice with the Omohundro Institute, TA'd for classes in Global History and Latin American History, and taught my own course on the Haitian Revolution. When I'm not doing history, I enjoy cycling, knitting, and playing D&D. I'm looking forward to working with you at the History Writing Center!
Fun Fact: My first job was as a street busker in Edinburgh, playing violin on the Royal Mile.
Best Writing Advice: When in doubt, read your work out loud! It might feel silly at first, but there's no better way to check if your grammar, word choice, and argument are all working.
Holly Gruntner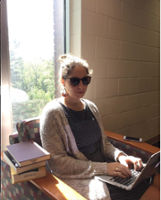 My PhD dissertation is about non-elites' kitchen gardens and scientific knowledge in early America, from 1660-1830. At William & Mary, I've taught American History to 1877 and have been a TA for Global History. Before graduate school, I worked in Congressional Relations at the Library of Congress and volunteered at Ford's Theatre so I could see plays for free (pro tip for broke young adults!). When not doing history, I enjoy reading fiction, following Minnesota college basketball (go Gophers!), cooking, and playing tennis. Writing is one of my favorite things to do, but that doesn't mean it's easy. I look forward to helping you work through any writing challenges you're facing.
Fun Fact: I'm my family's go-to fish netter when we fish on Lake Superior.
Best Writing Advice: Good writers ask "why." While writing, asking "why" (why is that the case?) of your arguments helps clarify assumptions in your writing and deepen your analysis.
Mitch Oxford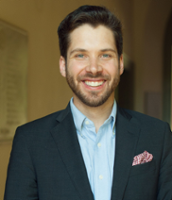 I am a PhD candidate with expertise in American religion. I have taught and TA'd for classes in Global History, Western Civilization, and American History, and have worked for a publishing house focused on literary criticism. When not working on my dissertation, I cook, ride bikes, buy records, watch sports, and explore Richmond with my wife.
Fun Fact: I have a substantial tabby cat named Taft, named for the similarly stout president, who (like our cat) came from Cincinnati. 
Best Writing Advice: Use MS Word's "Read Aloud" function to catch things your brain might otherwise skip over. 
Jim Rick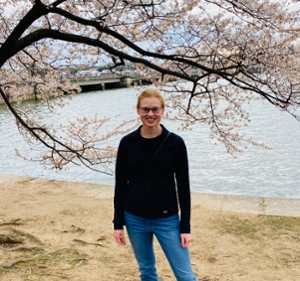 I am a PhD candidate in the history department and my dissertation is about farm machines in the 19th-century Midwest. I also teach history classes at William & Mary. In addition to serving as a T.A. for Global History and Historian's Craft courses, I also taught my own course on Capitalism and Technology in the United States. My other talents include the memorization and recitation of Spongebob quotes. I hope to use my own experiences as a writer, teacher, and student to help you learn and write history. 
Fun Fact: When I was a kid I taught my pet rats to spin in a circle. 
Best Writing Advice: One of my favorite writers is Kurt Vonnegut. He had lots of rules for writing, but I'll just point to the fact that he also noted that most great writers broke nearly all of his rules. There are lots of ways to be a great writer.
Kaila Schwartz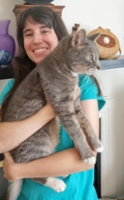 I grew up in South Carolina and Massachusetts and discovered my love of history when exploring all of the neat old stuff in my grandparents' houses. I went to college and grad school in greater Boston, earning a B.A. in history from Brandeis and an M.S. in library science and archives management from Simmons. My dissertation focuses on New England naming patterns from the 1600s through the Civil War, examining what people named their children, how that changed over time and why, and how people used names to build family memory and identity.  In Fall 2019, I taught a section of HIST 121: American History to 1877.  In addition to teaching, I have worked as a tutor of middle and high school students, a fact checker for the Omohundro Institute, a freelance editor, and a TA of Global History.  When I'm not doing history or working in the writing center, I enjoy genealogy, cooking, crafts, and jigsaw puzzles.
Fun Fact: I spent many summers as a toy maker in Nantucket.
Best Writing Advice: The best writing advice I've received is to avoid passive voice and instead use a variety of active verbs like "demonstrate" and "reveal."