Alumni Updates: 2000s
Archive
Below are archived updates for Art & Art History alumni graduating between 2000-09. Visit the main Alumni Updates page for updates received this year.
Megan O'Connor, '09 (Art History, English), Megan writes: In 2012 I completed a Master's in Museum Studies in Florence, Italy. After a few years working in Museum Education, I have begun to focus professionally on my own art. This summer and fall I have been interviewing and painting portraits of 40 community members for a project funded by Church on Morgan in Raleigh, North Carolina. I am currently finishing and installing the series of 8x8" panels, which will be on view in downtown Raleigh until the end of 2019. I will also have an exhibition at Sertoma Arts Center in 2020. (Nov, 2019) www.megpaints.com
Sarah Bean '04 (Art History) Sarah is currently working for the Corporation for Public Broadcasting, under a U.S. Department of Education grant, Ready To Learn. The grant uses educational technology to help children in low-income communities build their literacy skills. Sarah told us that she is grateful for the analytic and writing skills she learned in the art history department at William and Mary. Her most exciting project to date at CPB is a suite of three online professional development courses that were developed in partnership with PBS. These courses were designed to help childcare workers build the literacy skills of young children. Sarah is currently applying for a Master's in Educational Technology Leadership at George Washington University in Washington, DC. (2009)
Courtney Benzon '07 (Art History) writes: "After spending a year as an AmeriCorps construction crew leader for DC Habitat for Humanity, I will be attending Rice University next fall for my master's of architecture." (2009)
Grace Bonney '03 writes moved to Brooklyn, NY following graduation where she founded the design website Design*Sponge. Design*Sponge is a daily website dedicated to home and product design and reaches an audience of over 70,000 readers per day. Grace's first book, Design*Sponge at Home, (A collection of home tours, DIY projects and furniture makeover techniques) will be published next Fall 2011 by Artisan Books. (2010)
Malina Umberger Busch, '03 (Studio Art) Malina writes: Since completing my MFA in 2011, I have exhibited regularly in the US and UK. During 2014 and 2015, I embarked on studio research into historic and contemporary pigments as an Honorary Research Associate, and ran research workshops for Graduate Painting at the Slade School of Fine Art, London.
Currently, I am excited to be part of Introductions, a group show curated by Julie Torres at Trestle Gallery in Brooklyn, www.trestlegallery.org, on view from Jan 13 until Feb 19. The show includes Squirm which comes from a series of studio experiments exploring the physicality of color in relation to painting.
In other studio news, I am pleased to have recently completed a painting commission entitled Bright Veils for Fintel Library at Roanoke College in Salem, Virginia. www.malinabusch.com (April 2017)
Malina (Umberger) Busch '03 (Studio Art) Malina has recently finished her MFA at the Slade School of Fine Art in London. You can view the paintings and drawings she made while in the program in on her website, http://www.malinabusch.com/ (2011)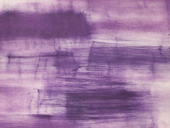 Veronica Cecire '07 (Art & Art History) writes: "I have been teaching Japanese calligraphy and sumi-e to children at a Montessori school in Newport News. I am amazed by some of my students' accomplishments in brush strokes." (2010)
Brendan Codey '01 (Minor, Studio Art) Since graduation, Brendan has attended the Vermont Studio Center for a sculpture residency and spent two summers at the Chautauqua Institution's Summer Fine Arts Program in Sculpture. In 2005, he received a Post-Baccalaureate Certificate from the School of the Art Institute of Chicago. In 2007 Brendan received an M.F.A., also from the Art Institute. His work has most recently been exhibited in several group shows at Gallery 2 in Chicago and at the Chashama Gallery in NYC. In March, he will be a part of a three-person show at the Shane Campbell Gallery in Chicago. (2009)
In December of 2007 Brendan released a four-song EP titled "walkandcarryabig" through the Chicago-based artist collective Bailliwik. Brendan has shared with us that he has fond memories of the W&M art department and invites all to view his website at brendancodey.com. (2009)
Julia Cohen '03 (Studio Art) Julia recently accepted a Special Events position with Olive Crest, a non-profit that provides homes and services to abused and at-risk children in Orange County, CA. In addition to the graphic and creative services she provides for her organization, she has been freelancing for clients all over Southern California. In her free time Julia works on Ronda's Dream Center, a visual therapy center that will be installed at Fairview Developmental in Costa Mesa, CA.& For more information about the dream center and to view a website created by Juila vist: www.rondasdreamcenter.org (2009)
Julia Cohen George '03 (Studio Art) Julia writes: "After spending nearly ten years in southern California, my husband Richard was accepted in to Penn State's Anthropology PhD program; in June of 2013 we relocated to State College, PA. Since August of 2013, I have been working as the Associate Director of Development for Penn State's College of the Liberal Arts. In addition to my role with the university, I maintain a number of clients, providing comprehensive graphic design services. We're enjoying being back on the east coast for the duration of his program and are excited to see what the future holds!" (October 2014)
Andrew Coombs '03 has completed his M.F.A. degree at the Rochester Institute of Technology.(2009)
Katie Dixon '09 (Art History) Katie writes "Since graduating in May 2009 I have unfortunately used my Art History degree in limited settings. Fortunately, I now work as Communications Assistant at the non-partisan political non-profit Sunlight Foundation where I get to not only read news all day, but I am lucky enough to use my visual background in video production and photography. I live and work in Washington DC and love it dearly, and am continuing my education with art classes at the Smithsonian." (2011)
Christopher Edwards '07 (Studio Art) Christopher writes: "I recieved my MFA in painting from the School of the Art Institute of Chicago in 2011." (2012)
Alyson Fletcher '07 (Art History) writes: "After three years working in Architecture and co-chairing a design advocacy non-profit in Boston, I spent the summer leading a cross-country cycling trip from Virginia to Oregon to build, raise money, and advocate for affordable housing with Bike & Build. After the epic journey, I moved to Ithaca, NY to pursue a Masters in City & Regional Planning. I'm currently helping teach a seminar in american urban history with preservation planning professor Michael Tomlan, and recently led a lecture on the roots of New Urbanism and other suburban models from the past thirty years. The focus of my graduate studies is in physical planning and urban design, and I am planning to be engaged in advocacy and design for public spaces and for active transportation. After the stimulation of courses like those of Ed Pease and Sibel Zandi-Sayek, I spent a long time visiting schools, thinking about career options, and considering an architecture versus planning path, and I would be more than glad to speak with any current students or alumni thinking about doing work in a related direction. If/when you're in Ithaca anytime soon, let's meet for coffee!" (2010)
Alyson Fletcher '07 (Studio Art) After working in architecture in Boston, Alyson is doing a dual masters program in City & Regional Planning and Landscape Architecture at Cornell University. (2011)
Emily Fraser '07 (Studio Art and Environmental Studies) Emily writes: "After working in the environmental policy sector in DC for 5 years, I moved to California to pursue an MFA in documentary filmmaking. I graduated from Stanford's Documentary Film MFA program in 2014 and now work as a freelance filmmaker and video production teacher in the Bay Area. My short film about environmental ethics, "Consider the Ant," is on tour with the 34th Annual Black Maria Film Festival and will screen at the National Gallery of Art on July 25th, 2015. It's also available online here: http://emilyelizabethfilms.com/consider-the-ant." (July 15)
Greta Glaser '09 (Art History) This fall Greta will be pursing a graduate degree in Art Conservation at the University of Delaware's Winterthur Art Conservation Program. The three-year Conservation Program include a one- year internship somewhere outside the Winterthur Museum. Greta plans to major in the conservation of paintings or painted surfaces. After graduation Greta intends to spend a few years applying her conservation skills abroad. (2010)
Greta Glaser '09 (Art History) Greta is featured in an article in Art Conservation at the University of Delaware entitled "Preserving History's Fragile Images." (2012)
Guiliana Graham '07 is the events planner for the New York Studio School. (2009)
John Hawley '08 (Art History) John writes: "I am currently finishing my PhD in art history at the University of Virginia, writing my dissertation on the drawings of Cornelis Visscher. I have also begun to deal in old master and modern drawings, a selection of which can be found at www.hawley-field.com." (2012)
Jennifer (Rich) Henel '02 (Art History) Jennifer writes: As part of the Online Scholarly Catalogue Initiative (OSCI), funded by the J. Paul Getty Foundation, the National Gallery of Art launched Online Editions Dutch Paintings of the Seventeenth Century in April 2014 (http://www.nga.gov/content/ngaweb/research/online-editions/17th-century-dutch-paintings.html). It was the recipient of the 2014 George Wittenborn Award, which selected the publication as the choice publication in the visual arts and architecture which combine the highest standards of scholarship, design, and production.
I served as the project manager for this catalogue, and I have spoken about the project to a number of institutions, such as VMI, Washington & Lee, Dumbarton Oaks, ARLIS, NFAIS, etc. I have also published a chapter about this project in: Technology and Digital Initiatives: Innovative Approaches for Museums (Juliee Decker, Ed., 2015). (October 2015)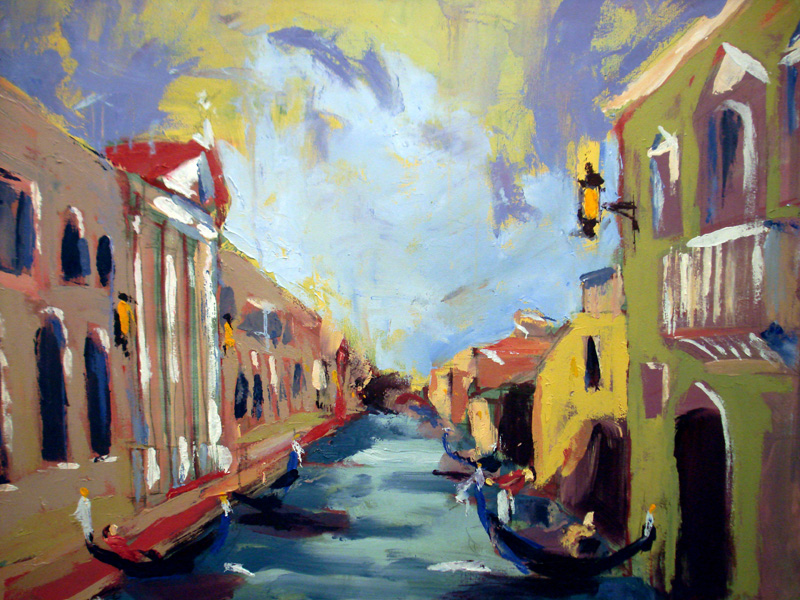 Case Jernigan '08 (Studio Art) Case recently exhibitied new oil paintings at the Joie de Livres Gallery in Salisbury, CT. They are all paintings of Italy that he finished this summer during a Residency through the Art Students League of NY. (2009)
Case Jernigan '08 (Studio Art) Case writes: "I received my MFA from the New York Studio School this spring. Now I'm recruiting students for NYSS as well as painting in a shared warehouse studio space in Park Slope. I'm preparing for a solo show at Woodberry Forest School in Virginia this coming winter." (2012)
Case Jernigan '08 (Studio Art) Case writes: "My next show is Invisible Cities, a solo exhibition of drawings and paintings, opens Thursday, October 10th at Idiosyncrasy in Brooklyn. The exhibition features new work inspired by the artist's recent travels in Crete and the Greek Islands, as well as Italo Calvino's book Invisible Cities." (Oct, 2013)
Lisa Junkin '00 (Art History) In the spring of 2007, Lisa completed her Master's degree in School of the Art Institute of Chicago. While a student, she worked as a teaching artist at the Hyde Park Art Center and created a number of in-school and after-school art programs for various organizations. She was recently hired as a Project Coordinator at the Jane Addams Hull-House Museum in Chicago on the University of Illinois campus. She is working to develop the museum's education department and support the wide range of programming offered. (2009)
Lisa Junkin '04 (Art History) writes: "As Director of Education at the Jane Addams Hull-House Museum in Chicago, I had the privilege of curating several rooms in the museum's new permanent exhibition. This was the largest renovation and re-envisioning of the museum in 50 years." www.hullhousemuseum.org
"On Wednesday, September 8 2010, in celebration of the 150th anniversary of Addams' birth, The Jane Addams Hull-House Museum, one of the nation's most important historic landmarks, will open its new permanent exhibition and the second floor of the historic Hull home at 800 S. Halsted Street for the first time."
"Highlights of the new exhibition include:
Jane Addams' Nobel Peace Prize, childhood drawings, her personal diary and other personal artifacts.
A Day in the Life: depicting Hilda Satt Polachek, a Polish factory worker who volunteered in the settlement's Labor Museum and wrote I Came a Stranger: The Story of a Hull-House Girl, and Jesus Torres, a Mexican migrant who worked in the Hull-House Kilns and became a leading Mexican-American artist.
Architectural Encounters: restored architectural details throughout the Museum that demonstrate the relationship between social ideals and the decorating choices of the Hull-House reformers.
Sounds Like History: a sonic landscape of Hull-House at the turn-of-the-century.
Unfinished Business: the inaugural temporary exhibition in graphic novel format, dedicated to the history and current state of juvenile justice in the United States.
A collection of photographs of Hull-House by Wallace Kirkland, one of the most important documentary photographers of the 20th century.
A newly constructed, beautiful, detailed scale model of the Hull-House Settlement as it appeared in 1907, highlighting the work of Chicago architects Irving and Allen Pond.
Never-before-seen art by ten Chicago artists who lived and worked at Hull-House at the turn-of-the-century.
An in-depth exploration of what childhood was like in the 19th Ward of Chicago and a multi-media display of Hull-House programs for children.
The renovation was funded by the National Endowment for the Humanities, with additional funding by The John D. and Catherine T. MacArthur Foundation, The Richard H. Driehaus Foundation, Terra Foundation for American Art, International Coalition of Sites of Conscience, Graham Foundation for Advanced Studies in Fine Arts, The Joyce Foundation, American Association of University Women-Illinois, Inc., American Tamil Medical Association, National Trust for Historic Preservation, and individual donors." (2010)
Lisa Junkin '04 (Art History) Lisa writes: "I curated an historical exhibit called "Report to the Public: An Untold Story of the Conservative Vice Lords," which opened to the public on June 22, 2012 in Chicago, IL. This exhibit is about the history of a gang on Chicago's west side that incorporated as a not-for-profit organization in the 1960s and organized youth, protested unfair housing policies and working conditions, opened small businesses, and fought for peace and racial equality. This is an evolving, multi-site project that will remain on view through 2012. More information available at: cvl.hullhouse.uic.edu. Also I was recently engaged to Arturo Lopez Jr., BA in architecture at University of Maryland, 2004." (2012)
Becca Kallem, '03 (Studio Art, Spanish) Becca writes: I recently curated "Light Wishes Only to Be Land," a painting show at the Arlington Arts Center. It received an excellent review in the Washington City Paper: http://bit.ly/2ejHqOM. I continue to work in my studio and teach elementary art in Northern Virginia. (Oct. 2016)
Becca Kallem '03 (Studio Art) Becca writes: "I am working on paintings for a solo show at Artisphere in Northern Virginia next year. I am also very excited to be starting as a resident artist at the Arlington Arts Center. I currently teach art to children and adults at schools and community centers in the DC area. Fellow W&M alum Grace Bonney recently featured my work on her super-popular website, Desing*Sponge -- generating lots of interest and sales! Thanks, Grace!" (2012)
Becca Kallem '03 (Studio Art) Becca writes: "I am excited to have a two-person show at the Arlington Arts Center in Arlington, VA, where I've been a resident artist since this summer. Earlier this year, I had a great residency experience at the Virginia Center for Creative Arts. I also had my work selected to be on a postcard at the Smithsonian's Renwick Gallery! Fall finds me quite busy teaching art at an elementary school in Northern Virginia." (2012)
Brian Kelley '07 (Studio Art) This year, Brian obtained his MFA in Painting at Indiana University. Both William & Mary and Indiana University bought work from him in the spring. In particular, W&M's Law Library currently has the painting "Ten Levels," a work he made while at Indiana, on display. This summer he visited Italy, being based in Florence but also traveling across the country making copies and landscapes. Currently he lives in Alexandria, VA, and teaches at George Mason University (Fairfax, VA) and Prince George Community College (Prince George, MD). To see more of Brian's works, check out his new website at briankelleyart.com (2009)
Brian Kelley '07 (Studio Art) Brian will be in two group exhibitions this fall around the DC area (2010):
52nd Annual Art Faculty Show, Prince George's Community College, Marlboro Gallery. 10/4-11/11. Reception 10/21, 6-8pm
AACC Visual Arts Faculty Show, Anne Arundel Community College, Cade Gallery. 10/6-10/16. Reception 10/6, 6-8pm
Michele Lucas '04 (Art History) Since graduating Michele has been a docent at the National Museum of Women in the Arts in Washington, DC. She moved to Raleigh, NC, in September 2007. (2009)
Megan McLaughlin '04 (Art History) Megan McLaughlin is currently working as the historic preservation planner for the City of Miami, focusing on preserving the City's built heritage, as well as managing archeological and environmental resources in the City. After focusing on the history of architecture and urban planning at William and Mary, Megan received her Master of Architecture degree from the University of Miami and worked as an urban designer and planner for Dover, Kohl & Partners for four years. She married her UM School of Architecture classmate Juan Mullerat, who recently opened his own design firm, Plus Urbia. Megan and Juan are currently sleep deprived and happy after the birth of their first child, Margarita Virginia, on August 30th. (2011)
Anna Metcalfe '01 (Studio Art)  is completing her second year of a three-year MFA program in ceramics at the University of Minnesota in Minneapolis. (2009)
Lindsay Moroney '04 (Art History) Lindsay is currently working in NYC and attending school part time at Hunter College. (2009)
Erin Murray '06 (Studio Art) in 2009, Murray received her MFA in Painting from the University of New Hampshire. She currently works as an adjunct faculty member at UNH and will also be teaching drawing and painting at Sanctuary Arts in Maine in the spring. She is exhibiting her paintings locally and nationally. She lives and works in Portsmouth, NH. (2010)
Erin Murray '06 (Studio Art) After completing her B.A., Erin took a year off to work as an elementary art educator and arts administrator for the Children's Art Network and P. Buckley Moss Foundation for Children's Education in western Virginia. She also spent that time working as a fine art framer and applying to graduate programs. She is currently in her second year of a two-year MFA painting program at the University of New Hampshire , where she is also teaching. Erin spent the summer of 2008 in a painting program in Ascoli Piceno, Italy, where she indends to return in the summer of 2009. Her work is currently on view in the 2009 MFA Thesis Exhibition II at the University of New Hapshire in Durham. (2009)
Rebecca Van Zee Nutton '07 (Studio Art) Rebecca writes: "My husband, Andy and I are thrilled to welcome our son, Griffin Jack Nutton, into the world. Born September 21st 2014 in Ipswich, UK. We look forward to visiting Williamsburg as a family in the near future." (October 2014)
Jessica Patterson '05 (Art History) Jessica writes: "Jessica graduated from Sotheby's Institute of Art in London in 2006 with a MA in Art Business. After working in Special Events for the Smithsonian Institution and then in Sales and Marketing for a bridal and fashion designer, Jessica now works for Sotheby's Institute of Art in New York City as the Assistant Director of Enrollment and Alumni." (2012)
Megan Roberson '09 - Megan currently lives in London and is applying to Business School. (2009)
Jessica Ruse '06 (Art History) writes: "Since 2007, I have been employed as a program assistant at the Center for Advanced Study in the Visual Arts, part of the National Gallery of Art in Washington, D.C. I also am working on my M.A. in Museum Studies through Johns Hopkins University's online program and expect to complete it next year." (2010)
Lana Stephens, '06 (Studio Art) Lana writes: Since graduating in 2006,I went on to earn an MFA in Visual Art from American University. I have been employed as an adjunct professor as well as a full-time teacher. I have completed residencies in New Hampshire, the Dominican Republic, and Iceland. My work has been exhibited nationally and internationally including Buenos Aires, Argentina and Stockholm, Sweden. I have had solo exhibitions at the Virginia Museum of Contemporary Art and the Swedish American Museum in Chicago, Illinois, in addition to several gallery solo and group exhibitions. My work will be on display at this year's Affordable Art Fair.
I presently live in Stockholm, Sweden with my husband and am represented by Galleri Duerr.
I create art as much as I can and work at an I.B. world school teaching visual art. Life is good!
(Oct 2017)
Lana Stephens '06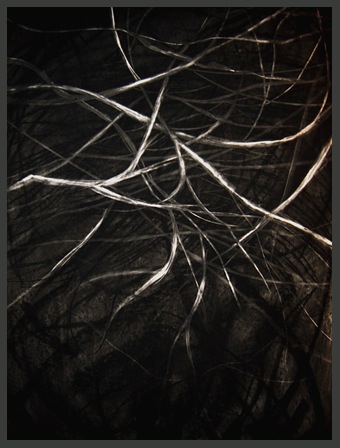 (Studio Art) Lana graduated with a Master's in Fine Art in May 2009 from American University in Washington D.C. (2009)
Catherine Williams '07 (Art History) Catherine received notification she has progressed to the next round for a Fulbright grant. Her application was reviewed at the national level, and she was given a "recommended" status. Her application is now being sent to Indonesia and to another board in the State Department. (2009)
Catherine Williams '07 (Art History) Catherine writes: "After graduating in May 2007, I spent a year in Indonesia with a Fulbright teaching grant. I taught eight sections of intermediate level English as a Foreign Language to high schoolers at a public high school in Makassar, a major city on the island of Sulawesi in eastern Indonesia.Within a month of returning to the U.S., I moved to Seattle with James Ambrose (W&M '07, BBA). We have lived in Seattle since July 2008, where James works for Microsoft and where I've worked in college access and attended the University of Washington for a Master's in Social Work. Currently, at the UW School of Social Work, I'm a writing consultant for fellow MSW students. Also, I'm completing my practicum (clinical internship) at University of Washington Medical Center in bone marrow transplant and oncology social work, as I receive the Carol LaMare Scholarship for Oncology and End-of-Life Care. I will graduate in June 2013. While I don't get to use my art history background in a traditional sense, I do believe that the writing skills developed as an art history major at William and Mary have been invaluable...Also, the W&M presence in Seattle is tiny but fierce; we'd love to meet up with any alumni passing through the area!"(2013)
Justin Yedor '07 (Minor, Studio Art) Justin will attend Duke Universtiy Law School this fall. (2009)