In keeping with the academic goals of the College, Medieval and Renaissance Studies faculty encourage students to pursue research in seminars and lecture classes, and through independent study and honors theses.  Students may pursue a variety of research topics through the departments that contribute to the Med-Ren program, such as Art History, Classical Studies, English, History, Modern Languages and Literatures, Music, Philosophy, and Religious Studies.  It is important to note that the ability to read a foreign language and some advanced course work in the relevant discipline frequently are crucial to the success of a project.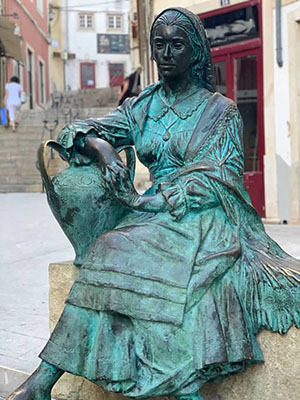 Honors theses are traditionally the culmination of an undergraduate's research skills and interests, and Med-Ren's many double majors and minors frequently write theses that pertain to a medieval or early modern topic.  A list of completed Honors Projects is on the Charles Center's website.
Undergraduates interested in Medieval and Renaissance topics often present their research at the Symposium for Undergraduate Research in Medieval and Renaissance Studies, which generally occurs during the spring semester.
Occasionally, some chances for research may occur through other venues and sources of funding.  In 2009, 2010, and 2012, small groups of undergraduates went to Pamplona, Spain on a QEP-Mellon Foundation Grant, and Charles Center funding, to read sixteenth- and seventeenth-century manuscripts in two archives, the Archivo Real y General de Navarra, and the Archivo Diocesano de Navarra.  The 2009 blog appears at http://pamplona.wmblogs.net.