International Students, Scholars & Programs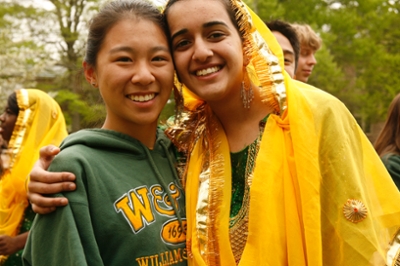 مرحبا. 歡迎(光臨). Bienvenu. Willkommen. Benvenuto.ようこそ. добро пожаловать! Bienvenido.
Each year, hundreds of international students and scholars study, teach and conduct research at William & Mary and VIMS, in the process contributing invaluable perspectives to our classrooms and campus. The Reves Center serves and supports the university's international community, ensuring their smooth transition to and academically successful experience at W&M.
From visa processing and immigration advising to orientation, information sessions and extracurricular activities, the Reves Center assists international students and scholars in preparing for their arrival and adjustment to life on-campus and in the U.S. Through group excursions, cross-cultural discussion groups and outreach opportunities in the local schools, we help our international residents thrive in and contribute to the William & Mary community.