The Center for Balance and Aging Studies (CBAS)
The Center for Balance and Aging Studies (CBAS)
Program Director:  Evie N. Burnet, PT, DPT, PhD
Program Supervisor:  Michael Deschenes, PhD
The Center for Balance and Aging Studies, headquartered in the Department of Kinesiology and Health Sciences at William & Mary, explores factors that increase fall risk in the geriatric population. CBAS research includes collaborations between the Departments of Kinesiology and Health Sciences, Physics, and Psychological Sciences.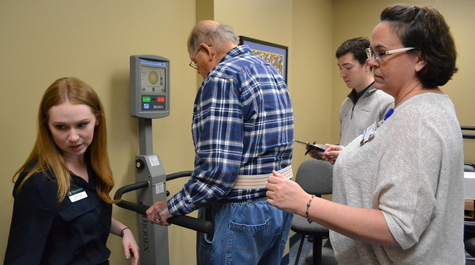 Current Projects
Purposes:  1) To identify Williamsburg Landing independent and assisted living residents who are at greater risk of falling, and 2) To have those individuals participate in closely supervised exercise program (KINE 296) designed to reduce fall risk.
Proposed Projects
Functional Exercise and Education to Thrive (FEET): A joint program between James City County CONECT and The Center for Balance and Aging Studies (CBAS)
In James City County, mobility related emergencies were 15.7% (n = 3,524) of the total number of Fire/EMS calls during FY 2017-2018.  The purpose of this study is to identify gait parameters, and strength and/or balance deficits that predispose residents to future falls.  Selected participants will have an opportunity to participate in a supervised exercise program focused on functional balance, strength, and flexibility (KINE 296).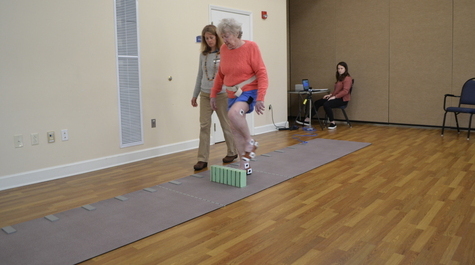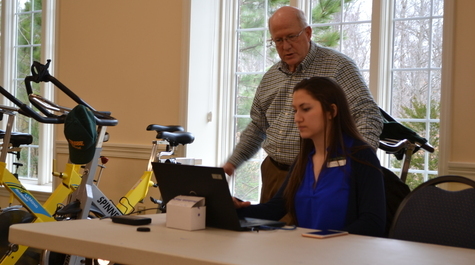 Equipment
GAITRite™ walkway
MaxTRAQ and MaxMATE
High speed cameras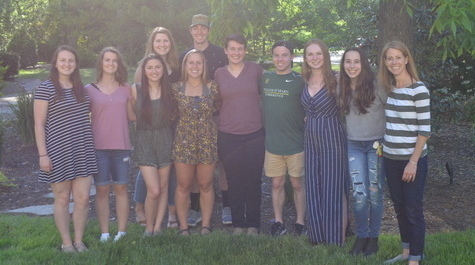 Graduated Research Assistant
Madison Duckworth, 2021
Hope Fuller, 2021 – Occupational Therapy graduate school, Emory & Henry
Angela Geraci, 2021 – Occupational Therapy graduate school, Virginia Commonwealth University
Eliza Tilson, 2021
Kendall Bayless, 2019 - Physical Therapy graduate school, Old Dominion University
Carley Eldredge, 2020 - Physical Therapy graduate school,  University of New England
Josh Hemenway, 2020 – Physical Therapy graduate school, Virginia Commonwealth University
Emma Homan, 2020
Sydney Liles, 2020 - Physical Therapy graduate school, University of Delaware
Taylor Noem, 2020 – Master's program in Public Health, University of North Carolina at Chapel Hill
Katie Pacak, 2020 – Physical Therapy graduate school, Virginia Commonwealth University
Kelsey Short, 2020 – Clinical Research Technician, Weill Cornell Medical College
Taylor White, 2020
Grace Becker, 2019 – Master's program in Public Health, University of North Carolina at Chapel Hill
Jack Hasenkopf, 2019 – Dental School, Virginia Commonwealth University
Abigail Hillerich, 2019
Emily Lawson, 2019
Jessica Pitts, 2019 – Master's program in Kinesiology, Michigan Tech
Kimberly Turner, 2019
Sophie Zidlicky, 2019
Andrew Allen, 2018 – Master's program in Kinesiology, James Madison University
Laura Anderson, 2018 – Occupational Therapy graduate school, Virginia Commonwealth University
Makeda Jackson, 2018 –Occupational Therapy graduate school, Washington University in St. Louis
Paige Whitney, 2018 – Occupational Therapy graduate school, Chatham University
Samantha Whitney, 2018 – Occupational Therapy graduate school, University of Pittsburgh