Undergraduate Research Events
Create new knowledge at W&M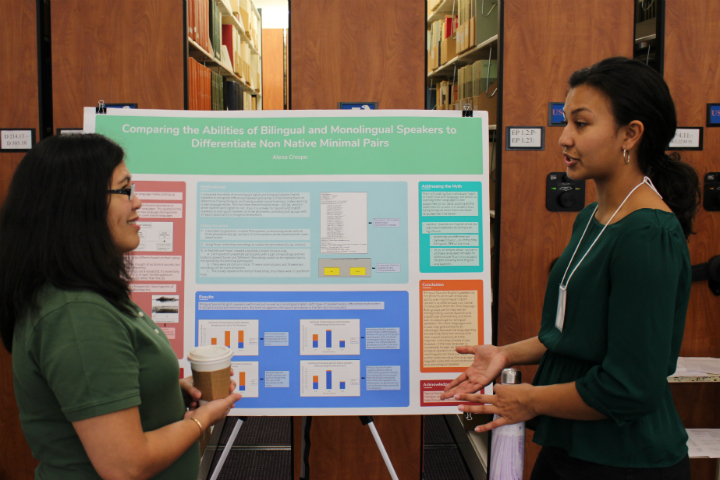 As part of its mission to advance interdisciplinary study and mentored research, the Charles Center is proud to sponsor opportunities for undergraduate researchers to communicate their newly-created knowledge and discoveries. Programs, departments and centers from across the university will come together to share the advances in understanding being made by their students.
William & Mary undergraduates make substantial contributions to the university's research efforts. Through mentored collaborations with faculty, W&M students generate new knowledge and interpretation every day.
Student research takes many forms. Whether it's a student-faculty team co-authoring a chapter of a book, kayaking to an island to determine the population of terrapins, or penning an award-winning essay about cybersecurity threats, W&M undergrads do cutting-edge research and create valuable new knowledge for the world.
The 2022 Fall Undergraduate Research Symposium took place in Swem Library Read & Relax Room and Botetourt Gallery September 30th. This event showcased a wide range of research projects completed by many of the 300+ students who received Summer 2022 Charles Center summer research grants.