Spring Orientation
January 20-24 for New Spring 2023 Students
Students accepted for Fall 2023 will attend New Student Orientation tentatively beginning the Friday prior to the first day of fall classes (Wednesday, August 30, 2023). On May 1, additional information will be released!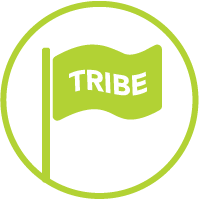 Welcome New Members of the Tribe!
Orientation occurs before the each semester to introduce new students to many aspects of W&M including student life, academic policies, and the honor code. The goal of each orientation program is to make our students feel right at home from the moment they set foot on campus, so we do everything we can to keep Orientation both informative and fun.
The Tribe Guide
Each semester, a Tribe Guide is developed to guide new students through their initial W&M transition. The overarching checklist provides you with a succinct way to ensure all of your new student requirements are met in a timely and efficient manner.
New Student Orientation Program
Attending New Student Orientation is an enrollment requirement for all new students. 
Spring Orientation check-in will be held on Friday, January 20. Included during the Orientation check-in process is Residence Hall Check-in (as appropriate and at your selected appointment time) and the distribution of Tribe Student ID Cards. 
New Residential Student Check-in

Friday, January 20 between 8:15 AM - 12:00 PM (Location TBD)
Arrive 5-10 minutes prior to your Residence Life check-in appointment time to begin the Orientation Check-in process. This will ensure you have your Tribe Student ID Card before moving forward.

New Off-Campus or Commuter-Approved Student Check-In
Check-out our draft New Student & Family Orientation schedule (pdf) so you can get a small sense of what to expect in terms of content and activities! During Orientation, you will get to know your roommate, hallmates and many other new W&M students. These are relationships that you will carry with you throughout your years at W&M.
Family Orientation Program
The transition to W&M collegiate life is often a major milestone for family members as well as the student. Further, we recognize that family members will have different questions and concerns. Family Spring Orientation is designed to answer those questions and will be held in-person the afternoon of Friday, January 20.
Student Handbook
Take a look at the Student Handbook — the student guide to life at William & Mary. During the Orientation program, you will participate in sessions designed to increase your understanding of the Honor System, the Code of Conduct, and the Residence Life policy of Self-Determination—all of which are outlined in the Handbook. The Handbook is also available through myW&M by selecting Student Links.
Placement Testing

Placement and proficiency testing is offered in Arabic, Chinese, Italian, Japanese, Russian and Latin. Please contact the Modern Languages (Arabic, Chinese, Italian, Japanese, Russian) department or Classical Studies (Latin) to schedule a placement exam in your particular subject area. Contact the Theatre, Speech, and Dance department to schedule a dance placement test.