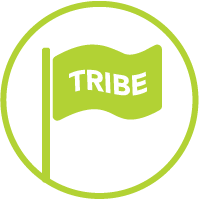 We know you're excited for your time at W&M to begin... and we're excited to welcome you!
New Student Orientation, an enrollment requirement, occurs before each semester to introduce new students to many aspects of William & Mary including student life, academic policies, and the honor code. The goal of each orientation program is to make our students feel right at home from the moment they set foot on campus.
But before you arrive on campus, you'll need to know what to do and where to go. No problem!
We've got the Tribe Guide for that! The Tribe Guide is developed for your specific incoming semester to take you through your new student requirements step-by-step and will be available May 1, 2023 and November 8, 2023 at noon ET for Fall 2023 and Spring 2024 new students, respectively. 
New students move into their residence hall assignments by selected appointment prior to the start of Orientation. Fall 2023 New Student Orientation is tentatively slated to begin on Friday, August 25 and run until Tuesday, August 29. Parent & Family Orientation for the supporters of our new-to-W&M students is encouraged and slated for Friday, August 25. The first day of fall semester classes is Wednesday, August 30. 
Check-out last year's New Student Orientation highlight schedule (pdf) so you can get a small sense of what to expect in terms of content and activities! Additional information will be provided in your forthcoming Tribe Guide about the move-in process and orientation schedules — and Residence Life can answer questions about living on campus and what to bring with you!