IT Spotlight: Kathy Baldwin
Throughout the month of March, W&M Information Technology will be celebrating Women's History Month by shining a spotlight on some of the ladies who keep the department and the university connected using the latest technology.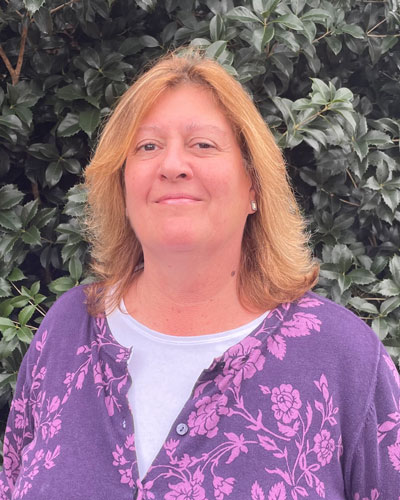 Kathy Baldwin has been a member of the W&M IT team for over a decade, and leads the Systems Integration & Automation team. Learn more about Kathy and her role in W&M IT!
What year did you start working at W&M? 
I started working at W&M in 2011.
What were you doing before that?
I was working in IT at Newport News, Inc. which was a women's fashion retailer.
What was your first title? Current title?
My first title was Programmer Analyst. I have also been a Senior Programmer Analyst, and now I am Executive Director of Systems Integration & Automation.
What are some of your duties?
My team supports the campus enterprise resource planning system, also known as Banner. We also create and support integrations between Banner and many third-party systems, like Simplicity and Chrome River. We also automate manual processes in order to gain efficiency and free people up to do more analytical work and less manual, repetitive work.
What has been the biggest technological advancement the university has made during your years in IT?
The ability to work remotely during COVID was definitely the biggest technological shift we've seen. It allowed us to not have to race across campus to different locations because we were able to use Teams and Zoom instead.
Is there a project that stands out in your mind that was particularly interesting or fun to work on? Why?
All projects are interesting because they improve efficiency, accuracy and productivity. I love the opportunity to work with our functional offices to find improvements in their processes.
How do you stay current with technology?
I read newspapers every day. I also pay attention to websites that pull together articles about higher education.
What do you like to do when you're not working? 
I love to take walks outside and read (mostly mysteries and nonfiction).
Do you have a favorite memory from your time working in IT?
I have a lot of great memories from our team events like holiday parties and getting together for after work meetups and lunches.
What's unique about working in W&M IT?
It's a great group of people to work with who are open to innovations and aren't afraid of a little trial and error in order to explore new ideas.