Board Members
2022-2023 W&M Washington Center Advisory Board Members
Photo of the first inaugural board on the Washington Center's balcony

Photo: The Inaugual W&M Washington Center Advisory Board Spring 2019
Edward Auriemma M.B.A. '23

 As Chief Operating Officer (COO) of Alight (NYSE: ALIT), a leading cloud-based provider of integrated digital human capital and business solutions, Ed is responsible for creating, building, and providing a common operational go-to-market framework to drive forward Alight's growth strategy while driving a relentless focus on execution. His drive is to create an infrastructure for predictability by creating an optimized commercial model; driving organizational stability through improved training and enablement; creating a standard, rigorous operating cadence across the company; developing a simplified, scalable sales support infrastructure, and creating an insights hub to drive better decision making, targeting and increased customer engagement. Ed previously served as executive vice president and head of business operations at Infor. He was responsible for sales operations, including sales effectiveness and simplification, customer operations, ecosystem, portfolio management, business intelligence insights, and analytics. In addition, Ed held several leadership roles across sales and finance during his 13-year career at Infor. Most notably, Ed built and created the inside sales and business development functions at Infor, which the University of Houston recognized at their annual Digital Sales Summit, where he was honored with their awarding him Excellence in Structure Award in 2018. He has held management roles in finance and operations at both privately held and publicly traded companies. Ed currently serves on the advisory board of the American Association of Inside Sales Professionals (AA-ISP) and was named the organization's 2020 Executive of the Year. He holds a bachelor's degree from George Mason University and is currently pursuing his MBA at the Raymond A Mason School of Business at the College of William Mary.
---
Glenn Ballard '00
Glenn Ballard is President, CEO, and Founder of Dragonfli Group. In his 20 years of cybersecurity experience, he has advised clients in a range of industries; including financial services, critical infrastructure, communications & high tech, health services, and national security.
Glenn is based in Dragonfli's Washington, D.C. offices and serves the firms' Global Fortune 100 and CFO-Act Federal Agency clients. In this role, he delivers Dragonfli's advanced intelligence and automation solutions in order to solve his clients' most complex cybersecurity challenges. Dragonfli was recently nominated as Cybersecurity Company of the Year by the Northern Virginia Technology Council and was awarded 2019 Supplier of the Year by Accenture. In 2020, Washington Business Journal named Dragonfli as a Top 5 business in their Book of Lists. 
Prior to founding Dragonfli, Glenn managed a cybersecurity consulting division of a professional services firm and was an architect of an industry-shaping Presidential Directive – one that combined logical and physical security within the Public & Private Sectors. Early in his career, he was a member of a global cybersecurity practice, implementing cutting-edge and groundbreaking solutions in encryption, secure messaging, and identity & access management for multinationals. He is a contributor to multiple panels and conferences on cybersecurity and data analytics. 
Long involved in charitable and professional causes, Glenn has served on the board of directors for the Juvenile Diabetes Research Foundation (JDRF), a contributor to the National Gay Lesbian Chamber of Commerce, a participant in the Disability:In, and a member of the FBI's InfraGard. Glenn is active in other charitable organizations with a focus in sustainability, education, and health causes. 
Glenn holds a degree in business from William & Mary with a BBA in Information Technology and a minor in Computer Science. He has taken continuing education at the Dartmouth Tuck School of Business and at Syracuse's Maxwell School of Law – focusing on cybersecurity law, policy, and counterterrorism. 
---
Alex Bartholomaus '94
Alex P. Bartholomaus is President and CEO of People Stretch Solutions, a Washington D.C. based management consulting firm specializing in revenue growth consulting and scaling organizations. He is a published author and professional speaker on the topic of OKR's, Sales Effectiveness, Elite Business Performance and Emotional Intelligence. Alex specializes in helping CEO's understand why or why not their people are performing and how to nurture elite executive performances. He accomplishes this with the help of innovative online assessments and a methodology that draws on psychology, behavior and emotional intelligence. Alex began his career at Billington Imports, where he grew a family business from $1MM in revenue to $37MM in revenue over a 15-year period. During his tenure at Billington, the company was a category leader in South America and was one of the few companies in the space using cutting edge assessments and data mining to drive its sales efforts. After transitioning the business in 2009 and working for the acquirer for 1 year, Alex left to start People Stretch Solutions.
Alex published Endurance Executive - A CEO's Perspective on the Marathon of Elite Business Performance in 2016.  He has also spoken to small to midsize companies on OKR's, Sales, Leadership and Emotional Intelligence and its development on a corporate and personal basis. He is responsible for creating the Big Tattoo Wines project, donating over $1million to various charities related to Hospice Care and Breast Cancer Research.
Alex earned his B.B.A. from William & Mary. He is also a Certified Professional Behavioral Analyst, Values Analyst and OKR Architect. Outside of work, Alex is an avid marathon runner and enjoys spending time with his wife and three wonderful children hiking and visiting National Parks.
---
Ed Benack P'23
Ed Benack is a 25 year veteran of the software industry. He is currently the Chief Customer Officer for Corcentric, a SaaS company. His prior experience includes
Senior Vice President of Cvent Global Customer Success, Services and Support organizations. 
CIO and Chief Customer Officer at Acronis, Inc.
SeniorVice President of Customer Experience and Services for Monster Worldwide.
General Manager of Customer Service for Microsoft North America and later Asia. 
Prior to joining the corporate world, Ed was a US Army Officer stationed in West Germany.
He holds an M.B.A. in Business Computer Information Systems from Hofstra University and a B.A. in Theoretical Mathematics and Political Science from Bucknell University.
Ed is married to his wife Nadya and has a daughter, Alexa, who is studying nearby at William and Mary. They love to travel as a family. Ed and Naya are also avid golfers and cooks.
---
Nataki Corneille '97
Nataki earned her bachelors degree at William & Mary as an Art History major and minored in Sociology. As a student, she was a member of Chi Omega sorority and the Gymnastics Club. Nataki has dedicated her career to work in education — first in Admissions, touring the country teaching students about the process and importance of higher education while at Virginia Wesleyan College, Catholic University and George Mason University and then in alumni relations, diversity recruitment, scholarship programs and fundraising, at the University of Virginia. She also served as the senior director of board management at the Georgetown University Alumni Association, overseeing the affairs of the governing alumni board and the Association. She currently works at Georgetown Day School managing alumni strategic planning, fundraising, communications, special projects, and events.

I am incredibly grateful for the quality of education and lifelong friends I made while at W&M. I have always been proud to have attended one of the country's oldest and most beautiful universities and am honored to have been asked to serve as a volunteer. Go Tribe!
---
Colin Danly '15
Colin Danly is a Senior Associate at Public Private Strategies (PPS), a Washington, D.C. based bipartisan consulting firm focused on bringing together the public and private sectors to solve pressing societal challenges. Colin supports PPS's work with nonprofit organizations, philanthropic foundations and corporations to advance strategies focused on small business engagement, retirement, caregiving, entrepreneurship, and workforce development. Colin has spearheaded several major projects at PPS, including engaging the private sector around the economic imperative of ensuring everyone is counted in 2020 Census, leading business engagement efforts around ballot issue campaigns, and assisting organizations in their efforts to build a more inclusive and robust workforce. He is passionate about the positive impact businesses can have on our society and communities.
Before joining Public Private Strategies, Colin was part of the Policy & Thought Leadership team at Bellwether Education Partners, working on a variety of policy and consulting projects for foundations and state agencies. His work focused primarily on research and analysis of the juvenile justice system. From 2015 to 2017, Colin served as a Teach For America Corp Member in the Mississippi Delta where he taught high school English Language Arts.
Colin graduated from William & Mary in 2015 with a degree in Government. While at the university, Colin held leadership positions in student government, led orientation, and stumbled on uneven bricks as a tour guide. Colin was born in California but grew up in the Chicagoland area.
---
Meredith Viens Delaware '03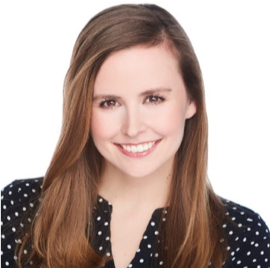 Meredith Viens Delaware has over 16 years of experience in strategy, business operations, and analytics. Meredith currently serves as the Director of Strategic Initiatives at Booz Allen Hamilton for a $500M+ business unit supporting defense and military intelligence clients. In this role, she oversees a multi-million-dollar innovation and investment program and an advanced analytics team focused on emerging technology trends. Over her career, Meredith supported multiple defense and intelligence organizations in the areas of analysis, wargaming, economic policy, emerging technology, and modeling and simulation.  As an executive for a Fortune 500 company, Meredith recognizes the impact new graduates have business success and passionately supports talent development through mentorship and servant leadership.  
Meredith graduated from William & Mary in 2003 with a B.A. International Relations with a minor in Middle Eastern Studies. During her time in Williamsburg, Meredith was a Monroe Scholar, interned on the Hill and at the U.S. Embassy to Belgium, was a member of Chi Omega sorority, and was a student assistant for the Government Department.  Meredith continued her academic studies with three certifications from Mercyhurst University in Intelligence, Law Enforcement, and Counter-Intelligence Analysis, and is currently completing the General Management Program at the University of Pennsylvania, Wharton School of Business. 
Born in Williamsburg, Meredith moved to Richmond, VA in elementary school but couldn't resist the pull of the 'Burg when she was choosing colleges, happily returning in 1999 for freshman year.  I am proud to be in the ranks of W&M alumni and look forward to supporting our Alma Mater in new ways.  Go Tribe!
---
Ben DeMaria '05
Ben DeMaria is a special counsel for the U.S. Commodity Futures Trading Commission, the primary U.S. regulator for futures, swaps, and other financial derivatives. He currently serves as counsel to a CFTC commissioner and has previously authored multiple major rulemakings and other official publications. Prior to his time at the CFTC, Ben was an associate in the asset management practice group in the Washington, D.C. office of a large international law firm.
Ben graduated cum laude from William & Mary in 2005 with a degree in international relations and a minor in economics, and was awarded membership in the Pi Sigma Alpha National Political Science Honor Society. While at William & Mary, he was active in greek life, was a member of the Student Alumni Council (today known as Students for University Advancement), and interned with the United States Senate. Ben graduated magna cum laude from American University Washington College of Law in 2008, where he was a member of the American University Law Review and was elected to the Order of the Coif.
Ben served as president of the William & Mary Washington, D.C. Alumni Chapter from 2015 - 2019 and was on the board of the D.C. Chapter from 2013 - 2019. During his time as president, the D.C. Chapter greatly expanded its alumni programming in the Washington, D.C. area and received five William & Mary Alumni Association accolades in recognition of its success. Ben also serves as a class ambassador and was on the For the Bold Campaign regional committee for the Washington, D.C. area. In 2019, Ben received the Douglas N. Morton Alumni Service Award for his distinguished service to William & Mary.
---
David DiGiovanna '78
David DiGiovanna is a 30 year veteran of the U.S. Foreign Service who has served overseas in a variety of diplomatic and consular assignments on three continents. He has extensive experience in strategic planning, policy advocacy, multilateral negotiations and foreign assistance program implementation.   
He spent the last ten years of his career specializing in humanitarian diplomacy, representing the United States in multilateral settings and designing programming that advances humanitarian reform and increased effectiveness of response. While serving at the U.S. Mission to the European Union, David organized and led a series of multilateral seminars bringing together U.S. and EU migration experts to share best practices in response to large-scale, irregular seaborne migration as well as the inaugural U.S.-EU Security and Development Dialogue, a platform for transatlantic cooperation on crisis-prevention and countering violent extremism.
Earlier in his diplomatic career, David's professional focus was on international macroeconomics, trade and investment issues, with a specialization in East Asia, serving in Japan, Indonesia, and Bangladesh as well as the Office of the U.S. Trade Representative (USTR).  His reporting and advocacy focused on economic and commercial developments relevant to U.S. business, such as IP protection, and opening of overseas trade and investment opportunities for American companies.
A native of New York, David holds a B.A. in Economics William & Mary and received post-graduate Economics training at the State Department's Foreign Service Institute. He is a four-time recipient of the State Department Superior Honor Award for sustained exemplary performance and eight-time recipient of State Department's Meritorious Honor Award.
---
Jesse Ferguson '03
Jesse Ferguson is senior Democratic Strategist, General Consultant and Political Marketing adviser for causes, candidates and campaign. He's been involved in more than $300 million in marketing campaigns for a variety of progressive groups, independent expenditures and candidates. Time Magazine recently described him saying, "Jesse Ferguson has been one of the quiet forces inside rooms where power has been negotiated, won, or ceded over the last two decades." Of his media relations work, the National Journal wrote, "Jesse Ferguson's skill is shaping a media narrative while remaining behind the scenes." In 2018, Ferguson played a key role as general consultant and chief strategist for nearly $50 million in IE and issue advocacy campaigns that helped flip control of Congress and win public debates on health care and taxes. Prior to that, Ferguson was the Deputy National Press Secretary at Hillary for America and, in 2014, he was the Director of the Democratic Congressional Campaign Committee Independent Expenditure, overseeing $67 million in television, radio, and digital advertising. In 2019, Campaigns and Elections Magazine named him one of its 40-under-40 Rising Stars and the National Journal had featured him as one of its "35 and Under Power Set." Ferguson earned a bachelor's degree, with highest honors, in Government and Economics from the College of William and Mary and a certificate in Political Leadership from the University of Virginia's Sorensen Institute for Political Leadership. He's on the board of House Majority Forward and an Advisory Board Member to the Zinc Collective, Higher Ground Labs and Rural Party Building Project at Movement Labs. He has written about politics, messaging and strategy for the USA Today, CNN.com, Politico Magazine, Fortune Magazine, and others.
---
Heather Fink '06, M.Acc. '07
Heather Fink currently serves as Director, Area Controller, Operations Finance Americas at Hilton based in McLean, VA. In this role, she identifies common compliance challenges and themes across Managed hotels in the Americas region and performs root cause analyses to facilitate communication and training on proposed solutions.  As a former KPMG audit associate, Heather prides herself on her partnerships with Hilton's Internal and External Auditors to maintain Sarbanes-Oxley (SOX) controls and compliance with Hilton policies and procedures with the goal of minimizing control deficiencies across the portfolio of Americas hotels.  As the hospitality industry continues to recover from the impacts of the pandemic, Heather is grateful to be celebrating 10 years with Hilton this summer.
Heather graduated from William & Mary in 2006 with a B.B.A. in Accounting. She wasn't quite ready to end her time with the Tribe, so Heather stayed an additional year and received her Master's of Accountancy in 2007.  During her time in Williamsburg, Heather was a member of the Club Volleyball team which allowed her to travel to VA & NC colleges & universities to compete with other clubs.  She was also a member of Tri Delta sorority and recalls her time as Homecoming Chair fondly. 
Heather was born in Virginia Beach and still calls that home but spent most of her childhood moving every couple of years as her family followed her father's Navy career around the country.  Heather now lives in Virginia with her husband, Mike, her daughter, Quinn, and her golden retriever, Gracie.
---
Nicole Gibson '98
Nicole Gibson is a Partner with Guidehouse leading their Intelligence Community (IC) Portfolio. For over 20 years, Ms. Gibson has led teams providing change management, strategic planning, business process improvement and customer relationship management services to national security clients. Under her leadership, her teams of consultants have successfully assisted clients develop strategies to help guide their programs in changing environments; enhance their critical policies and processes; and improve engagement with their customers, increasing the value of the intelligence products for end users. Ms. Gibson serves on the Advisory Committee (ADCOM) for the Intelligence and National Security Alliance (INSA), the WashingtonExec Intelligence Community Council and the Executive Steering Committee for the Society of 1918 at the College of William & Mary. She also co-chairs INSA's new Diversity, Equity & Inclusion Council. Previously, she served on the Executive Committee (EXCOM) and Board of Directors (BoD) for INSA as well as the co-chair for the INSA Intelligence Champions Council, a council aimed at developing careers in the field of Intelligence through inclusion, involvement, and empowerment. Nicole graduated from William & Mary in 1998 with a B.A. in European Studies with a minor in German. While at the College, Nicole was an Orientation Aide and was very involved with her sorority, Kappa Delta, serving as the Vice President of Membership and President during her tenure. Nicole continued her academic studies at George Mason University, receiving her Master's in Public Administration in 2000. She is a certified project management (PMP) and change management professional (CMP) as well. Nicole is thrilled to join the Washington Center Board of Directors and looks forward to meeting and supporting students at our Alma Mater. Go Tribe!
---
Zach Gore '16
Zachary Gore is a public sector strategist at Palo Alto Networks, where he develops product and go-to-market strategies to solve the toughest cybersecurity challenges faced by federal, state, and local government organizations. Zach joined Palo Alto Networks through the acquisition of his previous employer, Expanse, which specialized in helping organizations secure their networks by identifying risk on the Internet. At Palo Alto Networks, Zach has worked on cross-functional projects spanning Go-to-Market, Product Management, Research & Development, and Strategy & Operations. He is passionate about information security, data privacy, and the intersection of technology and public policy.
Before joining Expanse and Palo Alto Networks, Zach attended the Harvard Kennedy School, where he received his Master's in Public Policy (MPP) degree with a concentration in International & Global Affairs and a certificate in Leadership, Management, and Decision Science. While at HKS, Zach served as a research assistant on a project measuring the true cost of the Iraq War and as a course assistant to former Secretary of Defense Ash Carter. He also completed internships at the State Department and the U.S. Senate. Zach co-led the Electoral Politics professional interest council and was the Data and Technology chair for the Harvard Votes Challenge, a nonpartisan initiative that strives to build a civic culture at Harvard University by increasing voter registration and participation.
Zach graduated from William & Mary in 2016 with a B.A. in Government and Philosophy. On campus, he was a research and course assistant for the Center for Geospatial Analysis, a research assistant at AidData, and a Leadership & Engagement Fellow at the D.C. Summer Institute in 2015. His summer internship took place in Accra, Ghana, where he conducted research on open data use and accessibility for a joint Oxfam/AidData project. After graduating from William & Mary, Zach spent two years as a consultant in Deloitte's Government and Public Sector practice in Rosslyn, VA. Zach is originally from South Carolina but after four years in Williamsburg and several more in Arlington, he considers Virginia his adopted home.
---
Gwen S. Green '04
Gwen S. Green is an Of Counsel in the Washington, D.C., office of Holland & Hart LLP.  Gwen concentrates her practice on international trade and regulatory compliance matters.  Gwen advises U.S. and international clients on a variety of complex regulatory matters, investigations, and administrative and enforcement proceedings arising under the International Traffic in Arms Regulations (ITAR), Export Administration Regulations (EAR), U.S. sanctions regulations administered by the Office of Foreign Assets Control (OFAC), laws governing the Committee on Foreign Investment in the United States (CFIUS), and the Foreign Corrupt Practices Act (FCPA).  Her practice also includes counseling clients on the development and implementation of effective corporate compliance programs.  Gwen's comprehensive understanding of these complex, highly-regulated and ever-changing areas allows her to provide strategic advice to help clients navigate the complexities of rules governing international trade.
In addition to serving on the W&M Washington Center Advisory Board, Gwen is a member of the Board of Directors of the ACCESS College Foundation, which provides college access/success services to students as early as middle school through college graduation, including scholarships. Gwen also serves on the D.C. Bar Foundation, Young Lawyers Network Leadership Council.  Since 2015, Gwen has mentored students in W&M D.C. Semester Program. 
Gwen graduated from William & Mary in 2004 with a B.A. in Public Policy and Government.  She received her J.D. from Harvard Law School in 2007. 
Gwen is a native of Norfolk, VA and has resided in the Washington, D.C. area since 2007.
---
Jeff Jaeckel '95
Jeff Jaeckel is a co-chair of Morrison & Foerster's Global Antitrust Law Practice Group, a member of the board of directors of Morrison & Foerster LLP, and former Chief M&A Officer and at Sprint Corporation. Jeff is an experienced antitrust litigator and counselor. He represents foreign and domestic corporations in connection with all manner of antitrust and competition law matters, from M&A strategy and investigations to cartel investigations to civil litigation. 
Jeff has notable experience representing public and private corporations in connection with their most significant and complicated antitrust litigation in federal and state courts. He regularly represents clients in all antitrust aspects of complicated transactional matters, including strategy and structuring of transactions to avoid antitrust risk and achieve strategic business objectives, and U.S. and multinational merger notification and review. Jeff also represents domestic and international companies in connection with government investigations of conduct, including civil investigations relating to monopolization or criminal investigations of alleged price-fixing. Jeff also assists clients in the protection of their intellectual property and counsels clients on the antitrust ramifications of commercial agreements to capitalize on the value of intellectual property.
Jeff serves as an associate editor of the Antitrust Magazine of the American Bar Association Antitrust Section, and is a former chair of the firm's Washington D.C. litigation practice and co-chair of the firm's E-Discovery Task Force. He graduated from William & Mary with a B.A. in Public Policy and a J.D. from the University of Wisconsin.
---
Patrick Kirby '10
Patrick Kirby is a Senior Managing Associate in the Public Policy group at Dentonsan, where he advises domestic and international clients on a variety of tax and financial services issues. He assists clients in developing and executing government relations strategies to further their legislative and regulatory interests before Congress, relevant congressional committees and regulatory agencies.  
During his time at the University of North Carolina School of Law, Patrick worked in the enforcement division at the Department of Treasury's Office of the Comptroller of the Currency (OCC), focusing on banking law and financial technology (fintech). Patrick also worked in the enforcement division at the Department of Treasury's Financial Crimes Enforcement Network (FinCEN), concentrating on the legal frameworks related to digital currency, money transmitters, and anti-money laundering (AML). He served as a staff member for the North Carolina Law Review, which published his article "Virtually Possible: How to Strengthen Bitcoin Regulation within the Current Regulatory Framework," in 2014.
Before law school, Patrick worked in the business advisory practice at one of the largest global accounting and professional services firms in its New York, NY and McLean, VA offices. As a consultant, he advised banks and government sponsored entities on a range of issues, including AML transaction monitoring, Bank Secrecy Act (BSA) compliance, cross-border payments and housing finance.
As an undergraduate at William & Mary, Patrick worked in the Division of Swap Dealer and Intermediary Oversight at the Commodity Futures Trading Commission (CFTC) and in the Bureau of Political-Military Affairs at the U.S. Department of State.
---
Richard Kraemer '94
Richard Kraemer is the President of the US-Europe Alliance and a Eurasia Program fellow at the Foreign Policy Research Institute, where his research is largely focused on Balkan and Turkish affairs. Previously, Richard managed the National Endowment for Democracy's program portfolio on Afghanistan, Iran and Turkey. Prior to NED, he oversaw programs in those states and the Levant at the Center for International Private Enterprise (CIPE), during which he lived in Kabul while establishing a chamber of commerce. 
Richard also taught law and researched at the Jagiellonian University in Krakow, Poland. He is an affiliated expert of the Public International Law and Policy Group, where he advised the governments of Georgia and Montenegro. He's appeared in numerous international and U.S. media including Newsweek, New York Times, Al Jazeera, Agence-France Presse, El Pais, Radio Free Europe and Wiener Zeitung. A member of the New York State Bar Association, Richard holds a JD from American University and a BA from William & Mary. He is professionally proficient in Polish, Farsi, and Dari.Richard Kraemer is the President of the US-Europe Alliance and a Eurasia Program fellow at the Foreign Policy Research Institute, where his research is largely focused on Balkan and Turkish affairs. Previously, Richard managed the National Endowment for Democracy's program portfolio on Afghanistan, Iran and Turkey. Prior to NED, he oversaw programs in those states and the Levant at the Center for International Private Enterprise (CIPE), during which he lived in Kabul while establishing a chamber of commerce. 
---
 Seth Levey

 '08
Seth Levey is Head of Public Policy and Sustainability at thredUP, one of the largest resale platforms for apparel, shoes, and accessories. In this role, Levey leads government affairs and policy initiatives that drive impact by encouraging widespread adoption of circular business models with an emphasis on apparel reuse. He also oversees thredUP's broader Environmental, Social, and Governance (ESG) efforts. Prior to joining thredUP, Levey served as Director of Government Relations and Public Affairs at Equinor, where he was responsible for the company's U.S. climate, sustainability, environmental, and innovation policy development and advocacy. Prior to that, he held roles at the Edison Electric Institute, where he represented investor-owned electric companies before policymakers, and at Exxon Mobil Corporation, in corporate public and government affairs. He previously advised U.S. state governors on energy, economic development, and international affairs issues. Levey earned his BA in Government and History from the College of William and Mary and a Masters in Public Administration from Columbia University's School of International and Public Affairs (SIPA).
---
 

Arjun Maniyar '18
 Arjun is a management consultant with Aminad Consulting, a strategy consulting firm tackling some of the DoD's most challenging logistics problems. Arjun has worked with logistics experts from across the government and private sector to help provide resiliency to fragile or compromised supply chains. Arjun has also helped organizations retool and reskill to modernize logistics and supply processes. Prior to Aminad, Arjun was a business analyst with McKinsey and Company, working on projects primarily in South Asia. At McKinsey, Arjun worked with corporate leaders from across the globe, helping to answer the companies' most impactful questions. Arjun grew up in Washington DC where he currently resides with his fiancé. He is an avid reader of sci-fi and fantasy, a diehard DC sports fan, and a person who never says no to a beer and friendly conversation.
---
Tom Moyer '08, J.D. '12
Tom Moyer is a Counsel at Akin Gump Strauss Hauer & Feld in Washington, D.C., where his practice focuses on white collar defense and government investigations.  As a member of the firm's congressional investigations practice, he advises corporations, institutions, and individuals facing complex and politically-sensitive government investigations and related criminal, civil, and regulatory proceedings. He also serves as an adjunct professor at Fordham University School of Law and Georgetown University Law Center.

Tom lives in Virginia with his wife—who is also a William & Mary alum--and their dog. 
---
 Brian Morra '78
Brian Morra is an author and member of the board of directors at CAE, Inc. and Fusion Constructive and an advisor to the Bain Company. Brian had a long career in the aerospace industry and was an Intelligence officer. He has a BA in History from W&M, an MPA from Oklahoma U., an MA from Georgetown.
---
 Travis Nels '02
Travis Nels is the Vice President of Financial Planning and Analysis at the AES Corporation, an Arlington, Virginia based global energy company and the number one supplier of renewable energy to corporations. Within the corporate finance function at AES, he leads the team with responsibility for forecasting, planning, budgeting, a variety of ad hoc financial analysis, and communicating the outcome of all of those activities up, down, and across the organization--from the teams on the line to the board of directors. Prior to AES, Travis was a regional business manager at NextEra Energy, with P&L responsibility for renewable energy projects in the United States and Canada. Travis began his career as an active duty officer in the United States Air Force, first as an Air Battle Manager in NATO's E-3A component, NATO's premier multinational flying organization, then as a liaison officer and joint terminal attack controller with the US Army's 10th Mountain Division. After leaving active duty, he remained in uniformed service, first in the Air National Guard as a command and control planning officer supporting Air Force Global Strike Command, then as a reservist on the floor of the Joint Operational Center of US Central Command. Travis earned his BA in International Relations and Economics from the College of William and Mary, an MA in International Relations from the University of Oklahoma, completed a variety of military professional education to include Air Command and Staff College, and an MBA from Harvard Business School
---
 Avery Newton '13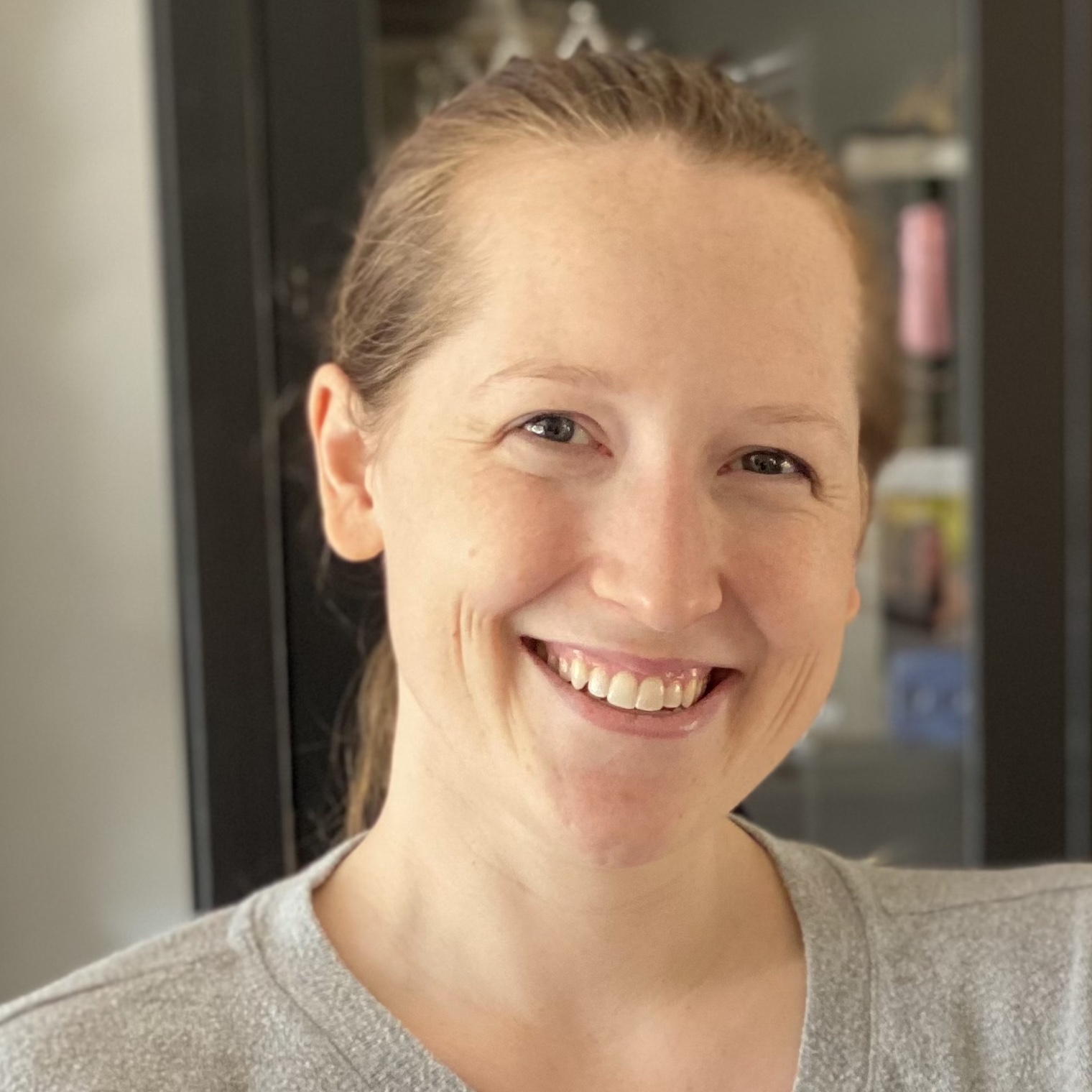 Dr. Newton is an educational researcher with expertise in program evaluation, strategic data leadership, and career exploration in K-12 settings. Having worked with over 60 different districts, educational programs, and institutions over the last 10 years, she has a proven track record of rigorous and community-centered impact research. Currently, Dr. Newton works as a Strategic Data Fellow affiliated with Providence Public Schools [RI] and Harvard's Center for Education Policy Research. In this role, she collaborates to improve data governance, research partnerships, and analytic capacity within the district. She also teaches research methods courses at the University of Connecticut. Outside of work, she is an active community volunteer, as well as a drummer, hiker, and mother to a fabulous toddler. She holds a B.A. in Education Policy, Sociology, and Theory (a self-designed major) from the College of William and Mary and a Ph.D. in Measurement, Evaluation, Statistics, & Assessment [MESA] from Boston College. Dr. Newton is a proud alumna of the W&M Washington Center's 2011 Summer Institute in Community Engagement and she is honored to now serve on the board.
---
Paula Reid '05
Paula Reid's biography is forthcoming
---
Robert Rucks '16
Robert Rucks is an investment associate on the real estate private equity team at Declaration Partners, an investment firm anchored by the family office of private equity veteran and philanthropist, David M. Rubenstein. In this capacity, he is responsible for supporting the sourcing and execution of new investments as well as management of the firm's existing real estate portfolio. Prior to joining Declaration, he was an associate on the investments team at Artemis Real Estate Partners, focused on acquisitions and asset management across property types, risk profiles, and geographies. Prior to this, he was an associate on the portfolio management and capital raising team, supporting initiatives across Artemis's investment strategies. Robert began his career as an analyst in the investment banking department at Sandler O'Neill + Partners, LP. Robert graduated from W&M's Raymond A. Mason School of Business in 2016, earning a B.B.A. in Finance with a concentration in accounting.
---
Trevor Rudolph '06
Trevor H. Rudolph is Vice President for Global Digital Public Policy at Schneider Electric where he directs Schneider's technology policy and regulatory affairs strategy in North America, Europe, and Asia. Prior to joining Schneider, Rudolph served for five years as the first appointed Chief of the Cyber and National Security Division at the White House Office of Management and Budget. Rudolph is a two-time winner of the Federal 100 Award and serves as the International Co-Chair of the Information Technology Industry Council (ITI) Cybersecurity Committee. As a former government official, Rudolph advises global policymakers on crafting technology policy that balances the interests of both consumers and industry. He is regularly quoted in Politico, Federal Computer Week, and Federal News Radio and has appeared on Al Jazeera English, Sky News, and the ABC show, the Bridge. 
---
Kayla Sharpe '17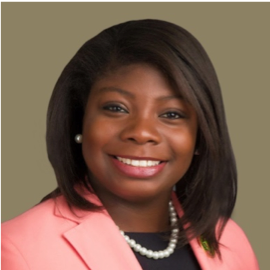 Kayla N. Sharpe graduated from William & Mary in 2017 with degrees in Film & Media and American Studies. A digital journalist focused on the intersections of technology and society, she is currently the Engagement Editor for Subscriber Strategy at POLITICO, a leading news organization focused on politics and policy, and previously worked at the Pulitzer Center on Crisis Reporting supporting student and freelance journalists covering under-reported, systemic global issues.
At the university, Kayla began her journalism career at The Flat Hat, serving as the newspaper's inaugural Digital Media Editor. As a sophomore, she was selected as a New Media Fellow for the Washington Center's 2015 Summer Institute and has since remained involved in the Center through student mentorship and engagement. In addition to completing communications internships at the Brookings Institution, the Democratic National Committee, and the National Alliance on Mental Illness, Kayla's reporting has been recognized by the Society of Professional Journalists, receiving their 2017 Regional Mark of Excellence Award for In-Depth Reporting, and W&M, receiving their 2016 Rex Smith Journalism Award. 
In addition to the Advisory Board, Kayla serves on W&M's Young Guarde Council as well as the Executive Board of the Lambda Kappa Omega chapter of Alpha Kappa Alpha Sorority, Incorporated. She currently resides in Vienna, VA and has a love for video games and her many, many houseplants. 
---
 

Jessica M.E. Taylor '97
Jessica M. E. Taylor currently serves as the Director of the Environmental Protection Agency's Criminal Investigation Division, where she supervises the investigation of environmental crimes, specifically those threatening human health and the environment. She joined federal law enforcement in 1999 as a special agent with the United States Secret Service (USSS) in the Washington Field Office, where she investigated violations related to frauds committed against US financial systems (forgery, counterfeit currency and identity theft). After 11 years with the Secret Service, Jessica joined the United Stated Department of Agriculture (USDA) Office of Inspector General (OIG) in April 2010, serving as the special agent-in-charge of operations and investigations, creating, and advancing the Wildlife Trafficking Initiative. She serves as the co-chair of the Environmental Crimes Committee with the International Association of Chiefs of Police. She is an active member of the Women in Federal Law Enforcement. Jessica earned her bachelor's degree in Public Policy from the College of William and Mary in 1997 and participated in the Washington Center's student program in Washington, DC as a senior. She was a member of Chi Omega Sorority and rowed on W&M's Rowing Team. She worked late evenings, responsible for locking up the Wren Building at night with skeleton keys…a job not for the faint of heart. Jessica is a military spouse and resides in Alexandria, Virginia with her husband, an Air Force pilot, and their two sons.
---
Zakiya Thomas '02
Zakiya Thomas, MSW. Zakiya Thomas is a change agent; helping businesses, nonprofits, and political campaigns transform. For over 15 years she has worked with organizations in transition to execute on and achieve their goals. Whether leading a nonprofit through its next phase, managing a political campaign to victory, or consulting with a start-up company, Zakiya helps organizations chart their course to success.
As the Executive Director of the National Woman's Party, she helped the 100 + year old organization transition from a museum to dynamic nationally recognized women's rights organization. Zakiya founded a consulting firm on the premise of doing well while doing good to help organizations grow, adapt, and thrive.
In 2018, she managed a successful campaign for Lt. Governor of Virginia helping to elect only the second African American to the position in the state's history. She is an Adjunct Professor at Georgetown Law teaching a nonpartisan course on how to run for political office. A licensed social worker, Zakiya actively volunteers with Fairfax County's Department of Family Services and is on the Board of NARAL Pro-Choice Virginia. Zakiya received a Master's of Science in Social Work from Columbia University and a Bachelor of Science from William & Mary. 
---
Jeanette (Jenny) Thompson '86
Jenny is a Project Management Institute (PMI) Certified Project Management Professional (PMP) with over 20 years of consulting experience in Performance Measurement, Strategic Planning, and Business Process Re-engineering (BPR).  At Booz Allen Hamilton, Jenny leverages her knowledge and expertise in project management, program and process evaluation, strategic planning, and performance management to assist clients in defining strategy, clarifying performance objectives, designing performance measurement systems, and developing and implementing strategies for optimizing organizational performance outcomes.  In addition to her consulting work at Booz Allen & Hamilton, Jenny had a concurrent career in the U.S. Army Reserve, retiring as a Colonel.  She had operational experience in multiple DoD and Joint environments including the Joint Staff, Office of the Secretary of Defense (DoD CIO), and Defense Intelligence Agency (DIA). 
After growing up in Virginia Beach, Jenny was excited to join "The Tribe" at William & Mary.  At William & Mary she participated in the Cambridge Program (still thinking that Cambridge is the inspiration for Hogwarts) and was also a member of Alpha Phi Omega service fraternity, the Mermettes, and student government.  Jenny continued her education by earning an M.B.A. at Florida Tech and also a Master's of Science in Strategic Studies from the U.S. Army War College.  She is proud to be working with such talented alumni to set the path for continued excellence at W&M.
---
Mark Washko '90
Mark Washko's biography is forthcoming
---
Ex Officio Members
Doug Bunch '02, J.D. '06, Board of Visitors
Mr. Bunch is a partner at the Washington, D.C. law firm of Cohen Milstein Sellers & Toll, serving as a litigator in its Securities Fraud & Investor Protection Practice Group. More recently, he has taken on litigation against large chemical manufacturers for pollution of public drinking water. Mr. Bunch co-chairs the firm's Pro Bono Committee and previously chaired its Summer Associate Committee. In 2017, Law360 named him one of the leading securities lawyers under 40 in the U.S. At William & Mary, Mr. Bunch was a Monroe Scholar, President's Aide and a member of Omicron Delta Kappa and Mortar Board. He graduated summa cum laude in 2002 with a B.A. in government and classical studies and was elected to Phi Beta Kappa. At Commencement he received a Ewell Award and the James Frederic Carr Memorial Cup. In 2003, Mr. Bunch graduated from Harvard University's Graduate School of Education with a Master's degree in Administration, Planning and Social Policy, with a special focus on higher education. During his time at Harvard, Mr. Bunch spent a year as a law clerk at the U.S. Department of Education's Office for Civil Rights in Boston. He returned to W&M Law School in 2003 and completed his J.D. in 2006, receiving a Benjamin Rush medal at Commencement. In 2011, Mr. Bunch received the inaugural W. Taylor Reveley Award for his sustained commitment to public service. In addition to his legal work, Mr. Bunch is co-founder and chairman of Global Playground, a nonprofit that builds schools and other educational infrastructure in developing countries, and is the founder and previous executive director of Ascanius: The Youth Classics Institute, a nonprofit organization, created while he was a Monroe Scholar at W&M, that teaches Latin and the classics to elementary and middle school students.
Mr. Bunch has also served or currently serves on the boards of three other education nonprofits, including the Northeast Conference on the Teaching of Foreign Languages, Virginia21, and the Modern Classrooms Project. Mr. Bunch was appointed to the Board of Visitors in 2016. Previously, he has served as Vice Chair of the Committee on Athletics and as a member of the Presidential Search Committee for the 28th President of William & Mary (2017-2018). Currently, he serves as Vice Chair of the Committee on Academic Affairs, is a member of the Committee on the Student Experience and the Committee on Financial Affairs, and is the Board representative on the Provost Search Committee.
---
Nicole Fratianne, D.C. Advancement
Nicole Fratianne is an experienced higher education fundraiser with several years of experience fundraising in the Washington D.C. community. Prior to joining William & Mary, Nicole worked for The Ohio State University and George Washington University. As the Senior Director of Regional Advancement for the D.C. metro area, Nicole serves as the market leader guiding fundraising strategy, raising support for the college and facilitating engagement opportunities for alumni and friends of W&M. As a volunteer, Nicole is engaged with the Campagna Center located in Alexandria, VA, and Alpha Phi sorority.
Nicole received her B.S. in Education from Bowling Green State University and her M.S. in Education from Indiana University.  
---
Tonya Nations, Cohen Career Center
Joining the Cohen Career Center team as Director – Public Service Careers & Assessment in June 2018, Tonya brings 20 years of progressive experience in career services to William & Mary. She is responsible for the development of programming and opportunities for students seeking careers with government agencies and nonprofit organizations, as well as capturing alumni outcomes for each graduating class at W&M. Tonya supervises an excellent team of professionals dedicated to serving career exploration for freshmen and sophomores; students seeking majors and careers in STEM, education, and creative fields; and, the career needs of our W&M athletes. Additionally, she supports the international student population with their career goals, whether domestic or abroad.
Tonya holds an MS in Behavioral Science from the University of South Alabama and a BS in Psychology from The University of Southern Mississippi. With previous experiences in elementary education, county government, and private healthcare, Tonya's track in career services includes Troy University, The University of Southern Mississippi, and Millsaps College, a member of the Associated Colleges of the South.

Tonya held several leadership positions with the Mississippi Association of Colleges & Employers, as well as the board position for diversity with the Southern Association of Colleges & Employers. She is a three-time Sallis Award winner for customer service, and achieved one of the Mississippi Business Journal's "Top 50 Business Women" in 2014. In May of 2018, her team received the military's prestigious "Seven Seals Award" for their collaborative work on campus.

Tonya is certified in career assessments, MBTI and SII, as well as a graduate of NACE's Management Leadership Institute. She also has 10 years of experience teaching a wide range of topics in career development at the collegiate level.

---
Michael Steelman, Alumni Association
Michael Steelman has over seventeen years of experience in higher education, alumni relations, career services, arts administration, and non-profit fundraising. As the Director of Alumni Career Management and Professional Networks at William & Mary, Michael designs programs and resources to enhance the professional success of nearly 100,000 alumni globally. As a volunteer, Michael is a board member and past president of the Alumni Career Services Network, a mentor in the Michigan in Washington Program, and a member of the Congressional Chorus.
Michael received his Bachelors of Musical Arts in Voice Performance from the University of Michigan and a Certificate in Career and Workforce Development from the George Washington University.
---
Drew Stelljes Ph.D. '07, Study in D.C. Faculty
Dr. Andrew D. Stelljes serves as the Assistant Vice President for Student Engagement and Leadership at William & Mary. Stelljes holds teaching appointments in the School of Education and the Department of Public Policy. 
Stelljes is the author of Service-Learning and Community Engagement: Toward Long-term Developmental Social Concern and his engagement model has been widely published. He has authored an array of journal articles on placing students intellectual and developmental needs at the center of the learning endeavor, service-learning, community-based learning, education policy reform measures, impacts of alternative breaks and measures of the efficacy of college based tutoring and mentoring programs.
Stelljes is a graduate of W&M with an earned Ph.D. in Educational Policy. In 2008 Drew was selected as an inaugural member of the Engagement Academy for University Leaders. He has held an executive board seat on a variety of local non-profits and on the Governor's Advisory for National and Community Service where he chaired the annual selection process for statewide Americorps funding. Stelljes is the faculty member for the D.C. Office Summer Institute on Leadership and Community Engagement and he teaches the class Urban Education: Policy, Practice and Leadership through the Washington Center. 
Drew consults on topics ranging from the creation of civic engagement on college campuses, service-learning and student development in the college years. Stelljes is a regular blogger for the Huffington Post. He has guest lectured, presented or consulted for 20 schools. He and his wife, Amy, have three children, Emma Grace, Braden Eberhardt, and Elizabeth Marie. They live in Williamsburg, Virginia.
---
And thank you to our Task Force Members, who've worked since early 2018 to help shape this Board!
Colin Danly '15 

Maureen Klovers '99

Davey McKissick '13 

Tom Moyer '08, J.D. '12

Pamela Wise '97

Molly Wolff '98