Adam Potkay to weigh value of pity, gratitude in Tack Faculty Lecture
{{youtube:medium:left|ps5S_-QYBf8}}
William & Mary English Professor Adam Potkay will give the fall Tack Faculty Lecture at 7 p.m. on Tuesday, Oct. 28, at the Kimball Theatre in Williamsburg.
Potkay, chair of the English department and William R. Kenan Professor of Humanities, will deliver "Pity and Gratitude: Thinking About Emotions in Philosophy and Literature," investigating how thinkers from the ancients to the Romantics – and beyond – regard problematic emotions.
The Tack Faculty Lecture Series invites the university and local community to come together to celebrate faculty excellence and the intellectual liveliness of the university. Through this series, a William & Mary professor addresses the community on a topic of general interest at least once a semester. The event is free and open to the public. Space is limited, so please RSVP in advance.
"Pity and gratitude sound a bit surprising," Potkay conceded. "You think, 'What is that going to be about?' But it's a question of when certain emotions are appropriate or inappropriate, or whether they are ever appropriate."
Pity and gratitude are two of what Potkay calls "contested emotions," those whose virtues have not been settled from the time of the ancients. Some, such as pride or anger, are obviously problematic. Pity and gratitude are more subtly dubious.
"One of the reasons in the West why we tend to think of pity as always appropriate is because Jesus feels a good amount of it in the Gospels," Potkay said.
"On the other hand, Stoic philosophers say pity is never appropriate, because it's the cause of unnecessary suffering for him who pities and it doesn't help the person who is pitied. The person who is pitied should be assisted in some sort of rational way."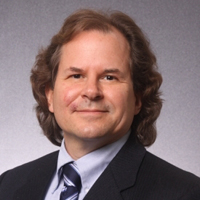 As an example, Potkay points to the New York City resident who, after awhile, stops feeling pity for the man who begs him for money every day.
"You just kind of feel disgust, anger, all sorts of other things," he said. "And you think, 'Should I be pitying this person? To what degree is this person's ills brought on by himself?'
"It becomes this sort of question."
And while the Internet would have us all more thankful through a series of headlines like "Seven Habits of Grateful People" and "The Secret to Happiness: 5 Tips to Feel More Grateful and Blissful," Potkay said gratitude's actually no less sticky than pity.
"One question about gratitude is under what conditions or in what way can it be disinterested?" he said. "Ancient Greek and Rome were worlds of patrons and clients. 'I will do you a favor and at some point in the future your gratitude is a state of obligation for me, because I'm going to call for a favor in return.'
"It's preserved most clearly in our imagination in those 'Godfather' movies with Marlon Brando," he said, referring to the famous scene in which Amerigo Bonasera asks Don Corleone to avenge an assault on his daughter.
Bonasera seems to precisely grasp Potkay's point, as he offers Corleone money rather than be beholden to him. But loyalty proves a more worthwhile capital to the Godfather.
"Someday, and that day may never come, I'll call upon you to do a service for me," he tells Bonasera. "But until that day, accept this justice as a gift on my daughter's wedding day."
That sort of exchange turns gratitude into a shackle, Potkay said, "a bond that is kind of enchaining one."
"This is how Rousseau thinks of it, because the gift in this sort of culture isn't a gift, it's really an expectation of return."
There are other troubles with gratitude, Potkay said, ones he undoubtedly will expound upon on Oct. 28.
Potkay's presentation is adapted from a longer piece, "Contested Emotions: Pity and Gratitude from the Stoics to Swift and Sterne," which was recently accepted for publication in PMLA, the journal of the Modern Language Association.
He also presented an earlier version of the Tack Lecture as a plenary speaker at an English and comparative literature conference at the University of Warsaw last fall.
Potkay specializes in 18th-century and Romantic literature at W&M, where he has taught since 1990.
He is the author of four books, most recently Wordsworth's Ethics. The Story of Joy from the Bible to Late Romanticism won the Harry Levin Prize of the American Comparative Literature Association for the best book in literary history and literary criticism, 2007-2008. It has been translated into Romanian and Portuguese, and a portion of it has been published in Polish.
Potkay's other books are The Passion for Happiness: Samuel Johnson and David Hume and The Fate of Eloquence in the Age of Hume.
A generous commitment by Martha '78 and Carl Tack '78 established the Tack Faculty Lecture Series at William & Mary. The commitment creates an endowment for the series and speakers, who receive stipends for their presentations.