Faculty honored for achievements in teaching, research, service
A child psychologist crusading for public health. An award-winning interdisciplinary scholar keeping Russian studies relevant in the modern world. A widely-published physicist exploring the most mysterious particles in the universe. These are just a few of the 20 talented and trailblazing professors from William & Mary to receive the 2017 Plumeri Award for Faculty Excellence. Today, the university is announcing all of this year's honorees.
The award was established in 2009 thanks to a generous gift from Joseph J. Plumeri II '66, D.P.S. '11. Plumeri, who served as the chairman and CEO of Willis Group Holdings before becoming vice chairman of the First Data Board of Directors in 2014, is also a dedicated philanthropist, giving millions to the Make-A-Wish Foundation and the National Center on Addiction and Substance Abuse, among many other organizations. He has also long been a steadfast and generous supporter of William & Mary, creating scholarships, building playing and practice facilities for baseball at Plumeri Park and establishing the W&M/Plumeri Pro-Am Golf Tournament. He is also an honorary co-chair for the upcoming William & Mary Weekend in New York City. Plumeri established this eponymous award in 2009 in order to encourage exceptional faculty members to pursue their research interests and further challenge their students.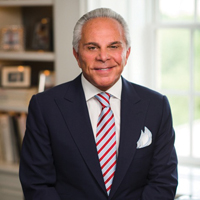 "As a student at William & Mary, so many extraordinary professors encouraged me to think creatively, to innovate and to persist, even in the face of seemingly insurmountable obstacles," said Plumeri. "I am thrilled to honor those professors whose passion for pursuing their life's work has inspired the entire William & Mary community."
Each year, the awards recognize 20 faculty members for outstanding achievements in teaching, research and service. All recipients receive $10,000, which can be used during the course of two years to fund summer salaries, research or other stipends associated with scholarly endeavors.
"The ultimate goal of the Plumeri Awards is to promote and reward the innovation and creativity of our faculty, who serve as the foundation for the university's excellence," said Provost Michael Halleran. "Invariably, recipients of Plumeri Awards express what a significant difference their awards make in their teaching and research. That difference can be felt across campus and beyond."
For one past recipient, the impact of the award has been extraordinary. Adam Gershowitz, a law professor and 2015 Plumeri Award recipient, used his funding to examine the emerging doctrine on the Fourth Amendment and technology. He was particularly interested in researching and analyzing cell phone search warrant cases. His subsequent findings were published by the Vanderbilt Law Review and he also incorporated the research into his criminal procedure course at the law school.
According to Gershowitz, "The Plumeri award enabled me to study the most current cases — even those that weren't yet reported widely — to see what courts are doing and to identify best practices for what courts should do moving forward."
"Courts and legislatures are struggling to find the right balance between the need for surveillance and personal privacy. This is particularly significant with respect to cell phones because they now hold sensitive personal information that used to be locked away in people's homes," Gershowitz elaborated. "So, when law enforcement has a legitimate reason to search for incriminating text messages or emails, courts have to decide how much of a person's digital life law enforcement can be allowed to search through. Should we let them look at everything, or should search warrants be drafted narrowly to ensure that the invasion of privacy is as limited as possible?"
Gershowitz isn't alone in seeing the broader implications of the Plumeri Awards.
"Joe has done so many remarkable things for William & Mary over the years," said Vice President for University Advancement Matthew T. Lambert '99, "and one of his biggest contributions is ensuring that our university remains at the forefront of scholarly pursuit. We are all very grateful."
This year's Plumeri Award recipients are:
Christopher J. Abelt
Chancellor Professor and Department Chair of Chemistry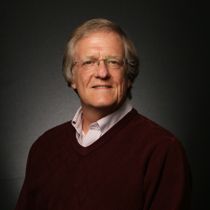 Abelt has advanced academic excellence at William & Mary for 31 years. Since his start in the Department of Chemistry in 1986, he has published over 50 scholarly articles, nearly all with undergraduate co-authors, and received numerous grants and awards for his work in the field of organic chemistry. Along with his productive research, he has taught lecture and laboratory courses at all levels. For over two decades, his teaching duties have regularly included introductory organic chemistry. His knowledge of and ability to teach organic chemistry have assisted innumerable students in building a solid foundation in this challenging field. He has secured consistent external funding for his research program, with individual investigator grants in excess of $900,000. As director of Graduate Studies in Chemistry for 18 years, he preserved and enhanced the department's master's degree program. After becoming chair of the department in 2009, he continued to promote efficiency and transparency and helped guide the construction of the third phase of the Integrated Science Center. Today, he is regarded as one of the most valuable and well-respected professors on William & Mary's faculty. He holds a doctorate in organic chemistry from the University of California, Los Angeles.
Aaron-Andrew P. Bruhl
Professor of Law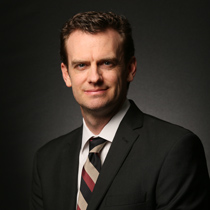 Bruhl is highly regarded as a top instructor and scholar at William & Mary Law School. He joined the faculty in 2015, and he has already made a tremendous impact. His students value the way he simplifies complex issues, cares deeply about student learning, and ensures that student questions get answered, whether in or out of class. Since joining William & Mary, he has taught Civil Procedure, Federal Courts, Administrative Law and Legislation. Bruhl also excels in his scholarly endeavors. He has produced nearly 20 full-length articles in his career and a number of shorter pieces as well, on topics ranging from statutory interpretation to Supreme Court practice to judicial confirmation proceedings.
His work has been featured in respected law journals, including the University of Chicago Law Review, Duke Law Journal, Notre Dame Law Review, NYU Law Review and Michigan Law Review. His dedication to academic pursuits, the success of his students and service to the institution have earned him recognition as one of the most promising and valued professors at William & Mary Law School. He holds a doctorate in law from the Yale Law School, a master's in philosophy from the University of Cambridge, and is a member of the American Law Institute.
Danielle H. Dallaire
Director of Graduate Studies and Associate Professor of Psychology
Dallaire is a valuable member of the Department of Psychology at William & Mary. Since her arrival in 2006, she has researched the effects of parental incarceration on young children's social and emotional development and published 34 articles, six book chapters, and four book reviews and encyclopedia entries. Her research has been supported by grants from the National Institutes of Health, the W.K. Kellogg Foundation, the Anthem Foundation and the March of Dimes. Integrating both undergraduates and graduate students in her research, she provides them with opportunities to contribute to publications. She teaches a variety of developmental psychology classes, from an introductory freshman seminar to a graduate seminar called Lifespan Development. Her enthusiasm for teaching inspires many to pursue further degrees in psychology.
Dallaire has supported local and regional health organizations, including Child Development Resources and the Williamsburg-James City County Community Action Agency. She is also principal investigator for William & Mary's Healthy Beginnings Project and oversees a local diaper bank, which provides diapers for families in need. Her dedication to departmental and college-level service and student mentoring resulted in Dallaire being named director of graduate studies for the Department of Psychology in fall 2016. She holds a doctorate in developmental psychology from Temple University.
Neal E. Devins
Sandra Day O'Connor Professor of Law, Robert E. and Elizabeth S. Scott Research Professor of Law, Professor of Government; Director, Institute of Bill of Rights Law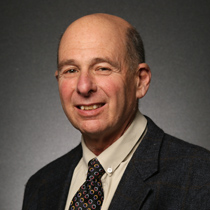 Devins is one of the most prolific scholars at William & Mary Law School. His articles on constitutional law and the federal courts regularly appear in the nation's top law reviews, and he is a frequent commentator in the media on constitutional issues of the day. Students appreciate his thoughtful and practical approach in his first-year Constitutional Law class and his inventive Supreme Court seminar, which allows students to meet judges and lawyers involved in the country's cutting-edge legal issues. As director of the Institute of Bill of Rights Law (IBRL), he organizes the law school's annual Supreme Court Preview, bringing leading Supreme Court lawyers and journalists to Williamsburg to discuss the court's docket. Through the IBRL and the Dunn Civil Liberties Project, which he also directs, Professor Devins ensures that students and faculty have the opportunity to engage with lawyers, judges and litigants on the country's contested legal questions. He is also dedicated to the Williamsburg community, assisting the William & Mary Child Care Center and serving on the Board of Directors of AVALON. As one of the university's most respected and hardest-working faculty members, it is only fitting he be honored for the third time with the Plumeri Award. He holds a doctorate in law from Vanderbilt Law School.
Mary C. Fabrizio
Professor of Marine Science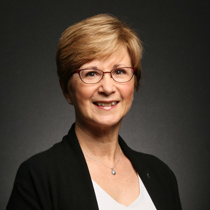 Fabrizio possesses a special talent for mentorship and teaching and, when combined with her dedication for scholarly pursuits, she is an exemplar of faculty excellence at William & Mary. Since arriving at the Virginia Institute of Marine Science in 2005, she has published more than 30 papers and was lead author on five. Her research lab is one of the largest programs in the fisheries science department, and she is active in numerous regional marine fisheries management bodies. Her classes range from a service course on marine fisheries science, available to both William & Mary undergraduates and graduate students, to her quantitative Linear and Generalized Linear Models in Ecology. Her students find her to be one of the most helpful instructors, thanks to the clarity of her lectures and her patience. She has been awarded numerous fellowships and grants during her career and has been honored by William & Mary and national organizations. For example, in 2016, she was named a member of the inaugural class of the Fellows of the American Fisheries Society. Her outstanding contributions to the marine science scholarly community have earned her the respect of experts in the U.S. and abroad. She holds a doctorate in biological oceanography from the University of Rhode Island.
Tara Leigh Grove
Cabell Research Professor of Law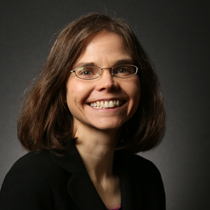 Grove is a consummate scholar and teacher. Since coming to William & Mary Law School in 2011, she has demonstrated a deep concern for the text, structure and history of the U.S. Constitution and for the administration of the federal court system. Her ability to provide an engaging and interesting, yet still challenging, environment for debating the merits of constitutional law and federal judicial proceedings has earned her respect from her students. Her scholarship is impressive, with over 60 presentations across the country and published articles in respected journals such as the Harvard Law Review, Columbia Law Review, NYU Law Review and more. She has earned several awards for her work, including the Alumni Fellowship Award and the Federalist Society's 2016 Paul M. Bator Award, a national award presented to an outstanding legal scholar under the age of 40. Her expertise in the constitutional separation of powers and federal judiciary is world renowned by the legal and media communities, having been featured in the Wall Street Journal, Los Angeles Times, CBS News and Newsweek; it is no surprise that she is receiving the Plumeri Award for a second time. She holds a doctorate in law from Harvard Law School.
Georgia L. Irby
Associate Professor of Classical Studies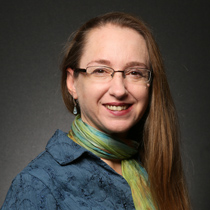 Irby's breadth of knowledge in the field of classics has earned her recognition as one of the leading scholars of ancient science in North America and as one of the classics department's best lecturers. At William & Mary since 2003, she has become recognized as one of the most engaging and interactive instructors in the department, finding ways to bring life to ancient culture for her students. In her Roman Britain and Why Water Matters classes, she constructs engaging lectures laden with reenactment projects and other interactive activities for upperclassmen and freshmen alike, inspiring students to think about and explore the cultures of Rome and Greece in a new way. She has travelled extensively to speak on the cartography and geography of the Greco-Roman world. Her work has earned her awards from prestigious associations, including Phi Beta Kappa and the Classical Association of the Middle West and South. A prolific writer, Irby has recently finished book chapters and published articles and served as sole editor for the two-volume Blackwell Companion to Ancient Science, Medicine, and Technology, published in 2016. Her co-authored Encyclopedia of Ancient Natural Scientists (2008) is becoming the standard reference work for ancient science and medicine. She holds a doctorate in classical philology from the University of Colorado.
Lee A. Kirkpatrick
Professor of Psychology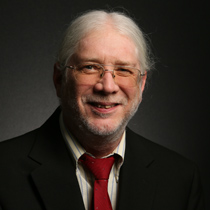 Kirkpatrick arrived at the university in 1991 after receiving his doctorate in social/personality psychology, with an emphasis in quantitative psychology, from the University of Denver. He has published more than 80 peer-reviewed journal articles and book chapters spanning the disciplines of social psychology, evolutionary psychology, the psychology of religion, and research methodology and statistics — which have been cited over 100 times — as well as an influential scholarly book on the evolutionary psychology of religion (Attachment, Evolutionary Psychology, and Religion) and a widely used textbook on statistical data analysis in psychology (A Simple Guide to SPSS) that is currently in its 13th edition. He has served on the executive councils of several professional organizations and on the editorial boards of numerous research journals. At William & Mary, he currently teaches both an intermediate and advanced seminar course in evolutionary psychology, as well as statistics at both graduate and undergraduate levels. He has mentored numerous M.A. students who have gone on to prestigious Ph.D. programs and successful careers in academia and research-related fields.
Michael A. Kordosky
Associate Professor of Physics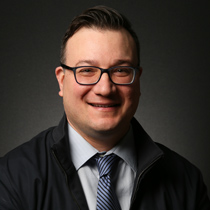 Kordosky is widely considered an expert on experimental particle physics. His knowledge and research on neutrino interactions has consistently advanced the field of study on one of the smallest and most mysterious particles in the universe. Since his arrival at the university in 2008, he has diligently continued his work on the understanding of neutrinos, publishing 44 articles in scholarly journals, including the Physical Review Letters.
His classroom teaching is equally impressive with courses ranging from Physics 101 to Graduate Particle Physics. As a research collaborator, he guided MINERvA (an experiment that measures neutrino interactions) from the start of data collection and was given the honor of presenting the first MINERvA results to the physics community at Fermilab. He has been principal investigator or co-principle investigator on a total of $3.9 million in grants at the university. Kordosky's dedication to the field of physics in every respect is indicative of the level of excellence that William & Mary strives to achieve and has earned him respect among his colleagues and the university as a whole. He holds a doctorate from the University of Texas at Austin.
Graham C. Ousey M.A. '93
Professor and Department Chair of Sociology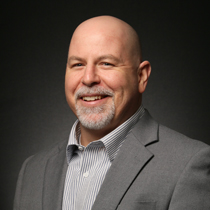 Ousey's exceptional dedication to teaching and service to the field of sociology has earned him the respect of students and faculty at the university and scholarly recognition from the academic community. Since joining the William & Mary faculty in 2005, Ousey has published an incredible amount of research on the epidemiology and etiology of crime and social control, culminating in 31 articles or book chapters. His research has been cited in testimony before the United States Senate, and he is considered one of the top criminologists in the field. Ousey provides his students with the same level of attention as his research and has shown his flexibility and domain of knowledge with the range of courses he has taught, which span William & Mary's undergraduate catalogue and include graduate level courses in the public policy program. His motivation to see the field of sociology advance and to instill knowledge from all different schools of thought in our students has earned him awards and honors from the School of Arts & Sciences and the William & Mary Phi Beta Kappa Society. He holds a doctorate in sociology from Louisiana State University.
Pieter Peers
Associate Professor of Computer Science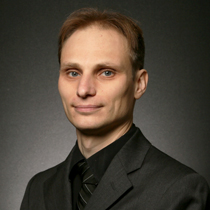 Peers' embodiment of the scholar-teacher is the pride of the Department of Computer Science and the university as a whole. Since arriving at William & Mary in 2010, he has continued research in computer graphics, and has produced 17 articles for prestigious journals and conferences in the field. His work focuses on modeling and capturing the visual appearance of the world such that it can be revisualized from any viewpoint and under any lighting. He is a four-time recipient of the Google Faculty Research Award, and has been the principal or co-principal investigator on grants from the National Science Foundation, including the Faculty Early Career Development Award, that have brought over $1.5 million in research funding to William & Mary. He has distinguished himself as one of the department's very best teachers at both the undergraduate and graduate level, supervising seven doctoral students, 11 masters projects and three undergraduate projects. His service on several committees such as the Thomas Jefferson Prize in Natural Philosophy only adds to his young, but impressive resume. He holds a doctorate in computer science from Katholieke Universiteit Leuven.
Susan M. Peterson
Wendy & Emery Reves Professor of Government; Director, International Relations Program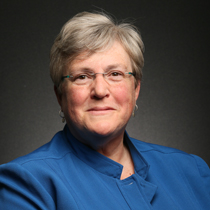 Peterson's leadership and dedication to the university make her one of the most distinguished among William & Mary faculty. At the university since 1994, she has served in a wide variety of roles, including professor of government, dean of Undergraduate Studies and director of the Institute for the Theory and Practice of International Relations, which she cofounded. Currently, she serves as director of the International Relations program, the largest interdisciplinary major on campus. Her leadership benefits the entire university community. She supports student research by advising honors theses, independent studies and faculty-student research projects; and she also assists fellow faculty in their efforts to launch and sustain their research programs. Her own research on the politics of global health, particularly the relationship between epidemic disease and national security, and the impact of university teaching and scholarship on policymaking has been supported by the MacArthur Foundation and the Carnegie Corporation of New York. Peterson's service to and promotion of opportunities for students and her fellow faculty have made her one of William & Mary's most cherished and respected faculty. She holds a doctorate in political science from Columbia University.
Elena V. Prokhorova
Associate Professor of Russian Studies
Prokhorova displays a dedication to her students and the university that has earned her the respect and recognition of both her colleagues and the student body. Since becoming a member of the William & Mary faculty in 2003, she has taken on a multitude of leadership positions, including director of the Russian and Post-Soviet Studies program. She also serves on advisory committees for the Film and Media Studies and Global Studies programs. Her publications include one co-authored book, 19 peer-reviewed articles and book chapters, and 25 reviews of books, films and television series. Prokhorova's deeply interdisciplinary approach to the study of media and identity prepares students for intellectual and ethical life in the 21st century and keeps the Russian Studies program relevant in the contemporary world. She consistently shows interest in her students' research, epitomized by her development of the Senior Research Seminar, which she designed for the Russian and Post-Soviet Studies program. These accomplishments, when combined with her research and teaching, have earned her several honors and awards including the Phi Beta Kappa Faculty Award for Excellence in Teaching and an Alumni Fellowship Award. She holds a doctorate in Slavic languages and literatures from the University of Pittsburgh.
Jennifer L. Putzi
Associate Professor of English and Gender, Sexuality and Women's Studies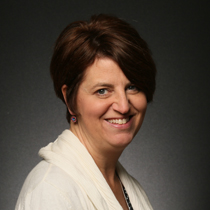 Since arriving at the university in 2002, Professor Putzi has been a prolific and creative scholar and a gifted teacher. She has also served the campus with an energetic commitment to governance in a range of roles. Her dedication to her scholarship has resulted in the publication of one monograph, an edited novel, an edition of the letters of the writer Elizabeth Stoddard and an edited collection of essays on 19th-century American women's poetry, as well as multiple articles. She is currently working on a book about women poets' access to print in antebellum America. She balances her writing projects with the successful teaching and mentoring of students in both the English Department and the Gender, Sexuality and Women's Studies Program (GSWS). Putzi has also taken on leadership roles such as director of the GSWS Program and associate chair of the English Department. Her commitment to a safe and diverse environment on campus is evident from her service on the President's Task Force on Sexual Assault and Harassment Prevention and the LGBTQ Working Group. She holds a doctorate in English from the University of Nebraska, Lincoln.
Elizabeth S. Radcliffe
Department Chair of Philosophy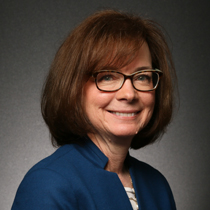 Radcliffe possesses the capacity to elevate and challenge her students, as well as the tenacity to take on leadership roles that contribute to the success of the university. Since arriving on campus in 2009, she has made her mark by embracing a number of service opportunities. Radcliffe is respected for her expertise and for her leadership as chair of the Department of Philosophy, and has served as co-chair of the Council of Chairs and Program Directors for Arts and Sciences, as a member of selection committees for various professorships and as an adviser to freshman and transfer students; all while continuing her research and publishing in academic journals. She is a leading figure in scholarship on the 18th-century philosopher David Hume, and has an international reputation. Her forthcoming book, Hume, Passion and Action, offers an original interpretation of Hume's theory of the passions, and contributes to contemporary debates in normative ethics, meta-ethics and moral psychology. In her career she has served as a journal editor, as a member of four editorial boards and in several governance positions for professional organizations. She holds a doctorate in philosophy from Cornell University.
Enrico Rossi
Associate Professor of Physics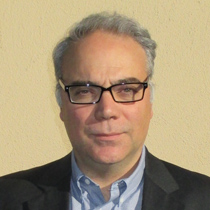 Rossi's impressive teaching and research has earned him the much deserved admiration of his peers. Since arriving on campus in 2010, he has secured more than $1.5 million in external grant support and established an active research group that has published more than 20 papers in prestigious journals such as the Proceedings of the National Academy of Sciences of the United States and the Physical Review Letters. The rate at which he publishes new research in condensed matter theory is remarkable, numbering over 47 publications in his career. This has earned him a Faculty Early Career Development (CAREER) award from the National Science Foundation, as well as awards and grants from several organizations, including the Jeffress Trust and the American Chemical Society. While he takes incredible pride in producing new research, Rossi thrives on advising and supervising both undergraduate and graduate students. His outreach activities encourage disadvantaged high school students in the direction of college and careers in STEM. His value to the Department of Physics and the university as a whole is unquestionable as he promotes the constant sense of academic excellence. He holds a doctorate in physics from the University of Texas at Austin.
Sibel Zandi-Sayek
Associate Professor of Art & Art History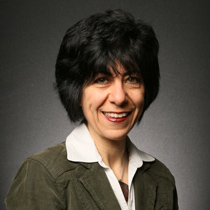 A prominent and energetic historian of modern architecture and urbanism, Professor Zandi-Sayek is also an extraordinarily versatile and inspiring educator and mentor. Her scholarship, published in English, French and Turkish, is highly regarded, nationally and internationally. She has received research awards from several prestigious organizations including the Social Sciences and Humanities Research Council of Canada, the National Endowment for the Humanities, and the MIT-Aga Khan Program for Islamic Architecture.
Her book, Ottoman Izmir: The Rise of a Cosmopolitan Port, 1840-1880, praised as theoretically sophisticated and nuanced yet eminently accessible, won the 2013 M. Fuat Köprülü Prize in Ottoman and Turkish Studies. Her current research on architecture and the networks of mobility and exchange has led to numerous speaking invitations from academic venues in the U.S., Canada and Europe, including conference keynote addresses in Palermo and London. Since joining the William & Mary faculty in 2002, Zandi- Sayek has never shied away from a challenge. She received the 2014 Faculty Governance Award in recognition of her extensive departmental and university-wide service, especially her efforts as founding co-director of the Asian and Middle Eastern Studies program at William & Mary. She holds a doctorate in architectural history from the University of California,Berkeley.
Bongkeun Song
Associate Professor of Marine Science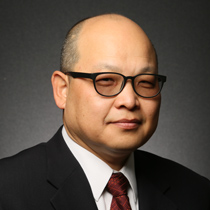 Song displays both the scholarly expertise and the superb teaching ability that separates the William & Mary faculty from its peers. Since arriving at William & Mary's Virginia Institute of Marine Science (VIMS) in 2013, he has taken particular pride in serving as more than just a professor to his students. He has served several advisory roles for students obtaining both masters and doctorates in marine science and advised undergraduates interested in marine science outside of the graduate-level coursework that he teaches. Song has received 30 grants for research and written 58 scholarly publications over the course of his career. Since his arrival at VIMS, he has published 17 peer-reviewed papers.
His papers and research topics include the biogeochemical nitrogen cycle and microbial community responses to climate change and anthropogenic disturbances, microbial mitigation of groundwater contamination and greenhouse gas emission, microbial interaction in harmful algal bloom and eutrophication, and microplastics in marine environments. He has served on several national and international journal review boards and committee panels, including roles assisting the National Science Foundation and the U.S. Department of Agriculture. His teaching, service and scholarly work has earned Song awards from organizations across the world. He holds a doctorate in environmental science from Rutgers University.
Jeremy D. Stoddard
Associate Professor of Education and Department Chair of Curriculum and Instruction
Stoddard innovates constantly and has found engaging ways to teach his students the significance of education and media studies in the modern world. Stoddard joined the faculty in 2006 and has served the university in a variety of roles, utilizing his expertise in education and media to lead in the School of Education as chair of the curriculum and instruction department. In addition, he has served as director of the Cambridge Summer Study Abroad program and the William & Mary Summer Institute in New Media in Washington, D.C. His publications in the field of education and media are frequent and influential, numbering over 40 academic publications since arriving at the university. He served as editor for Theory and Research in Social Education while also serving on a number of editorial boards for leading education journals (e.g. Journal of Teacher Education). His courses emphasize deep inquiry, high levels of student engagement in discussion and deliberation, and the application of theory into his students' teaching practices. Combined with his accessibility and interest in his students' success, his teaching has consistently received extremely high ratings amongst his students and he was recognized by William & Mary with the Alumni Fellowship Award for Excellence in Teaching. He holds a doctorate in curriculum and instruction from the University of Wisconsin - Madison.
Timothy Zick
Mills E. Godwin Jr. Professor of Law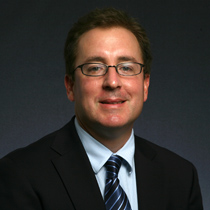 Zick, who joined the law faculty in 2008, is a leading expert on the First Amendment. His books Speech Out of Doors: Preserving First Amendment Liberties in Public Places and The Cosmopolitan First Amendment: Protecting Transborder Expressive and Religious Liberties, have made important contributions to our understanding of freedom of speech and religious freedom. Zick's intense and deeply thoughtful approach to teaching constitutional law and the First Amendment provides students with an environment where real-world issues are the focus. Students emerge from his classroom with a better understanding of and appreciation for the Constitution and First Amendment freedoms.
Zick consistently receives high marks from students, who praise his balanced presentation of constitutional issues. A prolific author, Zick has published dozens of law review articles. He is working on a third book, The Dynamic Free Speech Clause, which is under contract with Oxford University Press. Zick also serves the William & Mary Law School community tirelessly, having participated on seven different committees and as a faculty advisor since arriving on campus. The value of his scholarly work to William & Mary and beyond is evident; this is his third Plumeri Award in total. He holds a doctorate in law from Georgetown University Law Center.