Recipients of Plumeri Awards for Faculty Excellence announced
Four years ago, Joseph J. Plumeri II '66, D.P.S. '11 made a commitment to create the Plumeri Awards for Faculty Excellence at William & Mary. At the time, he said the goal was to empower the College's professors to continue to "work passionately to challenge the minds of our exceptional students."
First awarded in 2009, Plumeri Awards for Faculty Excellence have touched faculty and students in almost every corner of the campus, and now the College is announcing the 2012 honorees.
Including this year's cohort, 80 William & Mary faculty members have received this prestigious award and used it to strengthen research, support scholarly publications and travel to conferences and universities around the world. The experiences and knowledge these faculty members gain as a result of this award has a tangible effect on their teaching and students, according to William & Mary Provost Michael R. Halleran.
"Individually, these awards expand opportunities for our faculty and students," he said. "Collectively, they enhance the teaching and learning that takes place at William & Mary."
The awards are given to 20 William & Mary faculty members each year in recognition of their exemplary achievements in teaching, research and service. All recipients receive $10,000, which is used for research, summer salaries or other stipends associated with scholarly endeavor.
"The impact these awards have is undeniable and stunning," Halleran said. "We are infinitely grateful to Joseph Plumeri II for his passion, generosity and dedication to his alma mater."
Brief biographies of each of the 2012 Plumeri Awards recipients appear below: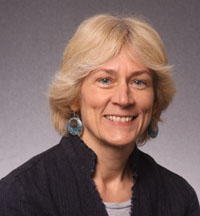 Lizabeth A. Allison
Margaret L. Hamilton Professor of Biology
An internationally recognized researcher and a talented teacher, Professor Allison directs an active research laboratory in which undergraduates, graduate students, and post-doctoral fellows participate in research funded by the National Institutes of Health and the National Science Foundation, and publish on the subcellular trafficking of the thyroid hormone receptor in normal and cancer cells. Allison, who chairs the Biology Department, has served as principal investigator or co-principal investigator on a number of grant-funded research projects. Her book, Fundamental Molecular Biology, now in its second edition, is one of the leading textbooks in the field. The book has been adopted by institutions worldwide and published in several languages. Allison has supervised more than 80 undergraduate research students, many of them coauthoring papers with her. The recipient of numerous awards, including a State Council for Higher Education in Virginia (SCHEV) Outstanding Faculty Award in 2009, Allison was recognized as the College's Advisor of the Year in 2009 and received one of the three inaugural Arts & Sciences Faculty Awards for Teaching Excellence in 2011. At William & Mary since 1997, she holds a doctorate in zoology/molecular and cellular biology from the University of Washington.
Iris C. Anderson
Professor of Marine Science
World renowned for her research in the fields of microbial ecology and nitrogen cycling, Professor Anderson and her students have conducted their research in areas as close as Virginia and North Carolina and as far as Europe and Africa. Her research is innovative and has been instrumental in applying state-of-the-art measurements of the fate and effects of eutrophication in coastal systems. Her students learn and apply these tools, and become exceptionally well trained to conduct research and teach the next generation of scientists and teachers. Her work has been funded by the National Science Foundation (NSF), the Department of Defense, the National Oceanographic and Atmospheric Administration, and many other organizations. She is currently co-editor-in-chief of Estuaries & Coasts and has been an active peer reviewer for numerous scientific journals and programs. Anderson recently completed a successful nine-year tenure as academic dean of the Graduate School and during this period she greatly increased the interactions between the College and the School. She was also instrumental in the development of the marine science minor. Anderson holds a doctorate in pathology and microbiology from Virginia Commonwealth University.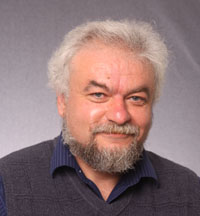 Vladimir Bolotnikov
Professor of Mathematics
A prolific author and researcher, Professor Bolotnikov has authored more than 100 refereed papers in  international mathematical journals and coauthored a monograph published in the Memoirs of the American Mathematical Society. He joined William & Mary's Department of Mathematics in 1998 following postdoctoral appointments at the Weizmann Institute of Science in Rehovot, Israel, and the Université de Marne-la-Vallée in Paris, France. Bolotnikov, who actively involves undergraduate students in his research, is an internationally recognized expert in interpolation theory, the area of mathematics which has traditional connections with engineering and control theory. He holds editorial positions with two mathematical journals and serves as a reviewer for more than 20 journals and several important science foundations. Bolotnikov was a co-organizer of the International Workshop on Operator Theory and its Applications, which drew more than 230 mathematicians from 27 countries to William & Mary. Bolotnikov has designed and is teaching an advanced geometry course for prospective high school teachers. He has received William & Mary's Thomas Jefferson Teaching Award, Alumni Fellowship Award for Excellence in Teaching, and Simon Teaching Prize for his outstanding teaching. Bolotnikov holds a doctorate from Ben-Gurion University of the Negev in Beer-Sheva, Israel.
Michael R. Deschenes
Professor of Kinesiology and Health Sciences
Professor Deschenes balances excellence in teaching with exceptional scientific productivity. He has served on numerous departmental and campus-wide committees including chairing the Protection of Human Subjects Committee from 2004–2010. He was appointed chair of the Kinesiology and Health Sciences Department on July 1, 2011. In addition to his service to the College, Deschenes is a fellow of the American College of Sports Medicine (ACSM) and serves as an associate editor of Medicine and Science in Sports and Exercise. During his tenure at William & Mary, Deschenes has maintained a highly productive and distinguished research record. He has received consistent funding from the National Institutes of Health and in his 49 peer-reviewed journal articles, undergraduates have been cited as coauthors 45 times. He has also developed five innovative courses during his time at William & Mary that challenge students and prepare them for medical and graduate school. His courses have grown more popular each year, and attract students who may not have considered this discipline before. Deschenes was recognized by the University of Connecticut, where he earned a doctorate in physiology, as Outstanding Alumni Researcher in 2002 and Outstanding Kinesiology Professional in 2003.
Courtney K. Harris
Associate Professor of Marine Science
At the Virginia Institute of Marine Science (VIMS) since 2001, Professor Harris is widely recognized for her expertise in advanced sediment transport modeling. Her work has developed into an internationally recognized program in the environmentally and scientifically important field of sediment transport. Harris' participation in large experiments has involved collaboration with field oceanographers and geologists, and has provided a research focus on numerically modeling suspended sediment transport on continental shelves and in estuaries. Her interdisciplinary projects have enabled her to study interactions between coastal sediment transport and small scale stratigraphy, sediment budgets, geochemistry, coastal oceanography, and climatology. She has authored more than 20 articles for peer-reviewed journals and was a U.S. Geological Service Postdoctoral Fellow from 1998 to 2001. At VIMS, Harris helped develop two of the mainstay courses for graduate students within the Physical Sciences Department. She has also demonstrated excellence in mentoring graduate and undergraduate students. Harris is a member of the American Geophysical Union, Coastal and Estuarine Research Federation, Tau Beta Pi, and the editorial advisory board for Continental Shelf Research. She holds a doctorate from the University of Virginia.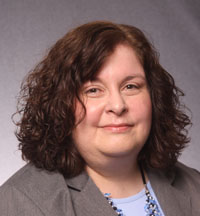 Judith "Judi" B. Harris
Pavey Family Chair in Educational Technology
Professor Harris' work is used and recognized internationally by teachers, technology specialists, and teacher educators. Her teaching and research address curriculum-based use of educational technologies by K–12 students and professional development for educators in technology integration, especially the development and assessment of teachers' technological pedagogical content knowledge (TPACK). She also teaches doctoral-level courses about qualitative research methods and has worked with colleagues to revamp the doctoral research sequence in the School of Education. Harris delivered a keynote presentation to 13,000 Spanish and Latin American teachers last October in Madrid at VI Encuentro Internacional EducaRed 2011, and spotlight sessions each year since 2007 at the International Society for Technology in Education (ISTE) conference about her work with TPACK. The author of approximately 225 journal articles and chapters plus several books, Harris has directed the non-profit Electronic Emissary since founding it in 1992. A Web-based telementoring service, the Emissary is the longest-running K–12 e-mentoring service in the world. Harris was a faculty member previously at the University of Texas at Austin, where she founded and directed an online service to support new teachers. At William & Mary since 2002, Harris holds a doctorate in instructional technology from the University of Virginia.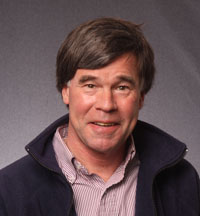 Henry Hart
Mildred and J.B. Hickman Professor of English and Humanities
The author of several critical books on modern poets, as well as several works of original poetry, Professor Hart was awarded the Carole Weinstein Prize in Poetry during the Virginia Book Awards Ceremony in 2010. His areas of specialization include modern American and British poetry and creative writing. Hart has brought poetry to life for the William & Mary community by inviting numerous notable poets to Williamsburg. In 2007, he published Background Radiation, a collection of poetry that was a finalist in the National Poetry Series. His 2000 biography, James Dickey: The World as a Lie, was runner-up for a Southern Book Critics' Circle Award. From 1984 to 1994, Hart served as one of the head editors of VERSE, an international poetry magazine he helped found with two Scottish graduate students. His poetry has been published in numerous magazines, reviews, and journals, including The New Yorker, Southern Review, Notre Dame Review, and Sewanee Review. Hart is currently working on a new book about Seamus Heaney as well as a book of poems, Orpheus Among Familiar Ghosts. He holds a doctorate in philosophy from Oxford University.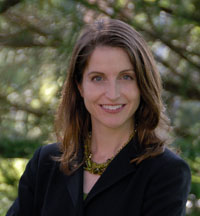 Laura A. Heymann
Class of 2014 Professor of Law
Recognized as a leading young intellectual property scholar, Professor Heymann was honored with the Thomas Jefferson Teaching Award at William & Mary's 2012 Charter Day Ceremony. She is a well-known and sought-after academic on copyrights, trademarks, and related topics. Since she arrived at William & Mary in 2005, Heymann's students have consistently rated her as one of the Law School's best professors. In a class evaluation, one student wrote, "Every professor should be required to observe this class and take notes. Professor Heymann has the perfect methods for organizing and directing class discussions." She has authored numerous articles, symposium pieces, and a book chapter. The Law School's Class of 2008 selected Heymann to receive the Walter L. Williams, Jr., Memorial Teaching Award, and she also won the College's annual Raft Debate in 2008. Before coming to William & Mary, Heymann was the inaugural Frank H. Marks Visiting Associate Professor of Law and Administrative Fellow in the Intellectual Property Law Program at The George Washington University Law School. Heymann holds a law degree from the University of California at Berkeley, where she graduated Order of the Coif and served as the book review editor on the California Law Review.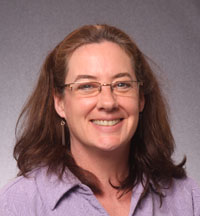 Pamela S. Hunt
Professor of Psychology
One of three recipients nationwide of the 2011–2012 James McKeen Cattell Fund Fellowships, Professor Hunt is on sabbatical this academic year working to develop a zebrafish model of fetal alcohol spectrum disorders in order to better understand how prenatal alcohol exposure affects humans. Hunt, the former associate director of William & Mary's Interdisciplinary Neuroscience Program, has a highly successful record of obtaining grant funding for research and is the first professor at the College to be awarded a prestigious Cattell Fellowship. Her research interests include studying the development of learning and memory and the impact of alcohol on the process. Hunt has been the reviewer of more than a dozen scholarly journals and has coauthored 37 book chapters and manuscripts in peer-reviewed scientific journals. Many of the coauthors on her manuscripts are undergraduate or graduate William & Mary students. At William & Mary since 1997, Hunt holds a doctorate from the State University of New York at Binghamton. She has been a fellow of the Eastern Psychological Association and the Association for Psychological Science, and was awarded the William & Mary Alumni Fellowship Award for Excellence in Teaching in 2001–2002.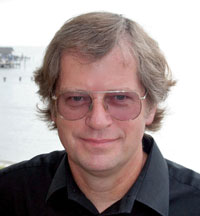 Roger L. Mann
Professor of Marine Science
Already a prolific researcher when he joined the Virginia Institute of Marine Science's faculty in 1985, Professor Mann wasted no time in assimilating students into his program. He is the author or coauthor of 122 peer-reviewed manuscripts and the editor of several books. He has secured more than $9 million in external grants and contracts. Mann has served as major professor to 25 graduate students, including the first recipient of the Thatcher Prize for Excellence in Graduate and Professional Study, which is awarded by the College. His regular classroom offerings are Larval Ecology and Malacology, and Mann's former students have advanced to faculty positions in leading academic institutions, and marine and conservation programs. In 2009, he was invited by the European Union and the Black Sea Commission to a workshop attended by all countries bordering the Black Sea. Mann's expertise in fisheries, invasion biology, science-policy interface, and his ability to foster a dialogue and resolution among diverse groups helped lead to a successful outcome for the workshop. Mann serves on the editorial board of two scientific journals and has served as peer reviewer for 26 others. He holds a doctorate in marine science from the University College of North Wales.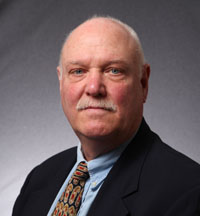 John B. Nezlek
Professor of Psychology
Professor Nezlek is a social and personality psychologist who has been a faculty member at William & Mary since 1977. He received his doctorate in psychology from the University of Rochester. In graduate school, he and Ladd Wheeler developed what has become the Rochester Interaction Record, the first standardized technique to study naturally occurring social interaction. In recent years, his interests have expanded to include various methods of studying daily experience. Nezlek's interests also include relationships between daily experience and psychological well-being, inter-ethnic relations, social justice, cross-cultural psychology, and advanced statistical methods. In 2010, he was accepted as a member of the Fulbright Specialist Roster, a program administered by the Council for International Exchange of Scholars. Members of the Fulbright Specialist Roster are experts in their respective fields, and he will hold this post until 2015. The author and coauthor of over 100 papers, books, and manuscripts, Nezlek is the editor of the SAGE Library in Social and Personality Psychology Methods, which includes five volumes with two more in preparation. He has collaborated and published with colleagues worldwide, spanning much of Europe as well as China and Japan, and received numerous fellowships to study at universities in Belgium, France, and Germany, among others.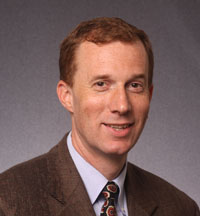 Nathan B. Oman
Associate Professor of Law
The author of a substantial body of scholarship since joining the Law School in 2006, Professor Oman has published nine full-length articles along with a number of shorter pieces. In addition to making contributions across a range of legal disciplines, Oman has become an accomplished and well-known scholar in two very disparate fields — contract theory and law and religion. He has also written a series of significant, high-impact articles in the field of law and religion. He is currently working on a project entitled "Markets as a Moral Foundation for Contract Law." He also recently authored the articles "A Pragmatic Defense of Contract Law" and "Specific Performance and the Thirteenth Amendment." William & Mary Law School students appreciate Oman in the classroom. The numerical scores of his student evaluations markedly exceed the mean for the Law School, and students have praised Oman for his ability to make highly technical subjects accessible. Oman is also interested in the scholarly study of Mormonism, particularly Mormon legal experience. He contributes to Times & Seasons, a group blog on Mormon issues. Oman holds a juris doctorate from Harvard University, where he graduated cum laude.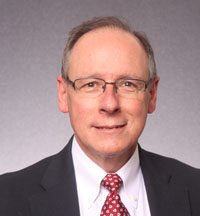 Brent Owens
Professor of Geology
An inspiring teacher whose courses range from freshman seminars to upper-level geology courses, Professor Owens has established a reputation at William & Mary for getting students involved in independent, original research. He has supervised 40 senior research or honors projects during his time at the College. Nine of his former research students have earned or are working on doctorates in geology, an amazingly high number of scholars to pursue a terminal degree in the field. Owens is a petrologist who studies the genesis and significance of igneous and metamorphic rocks. Since joining William & Mary's faculty, he has published 18 peer-reviewed geology articles, three professional field trip guidebooks and one petrology textbook. At the College, he served as chair of the Geology Department from 2008–2011 and has served on several committees, including the Nominations and Elections, Honor Code Review, and Goldwater Scholarship committees. He has also contributed significantly on a professional level outside of William & Mary, serving as the associate editor of American Mineralogist and on the University of Kentucky's alumni board for his undergraduate alma mater. Owens holds a doctorate from Washington University in St. Louis.
Robert D. Pike
Garrett-Robb-Guy Professor of Chemistry
With more than 80 publications in peer-reviewed journals, Professor Pike has the most substantial publication record in William & Mary's Chemistry Department. His work deals with inorganic polymers and their potential applications for luminescent sensors. Virtually all of his published papers are coauthored with undergraduates. Pike and his research group operate an X-ray crystallographic center and he recently carried out studies on behalf of the Thomas Jefferson National Accelerator Facility in Newport News, Virginia. In 2009, Pike and his students began bringing the "Crystals" program to local elementary schools. The program instructs fifth-grade students to grow crystals, examine them under a magnifying glass, and learn about the packing of atoms, ions, and molecules to form a crystal. Pike's classroom demonstration was published in the Journal of Chemical Education in 2010. Pike has begun working on a textbook that would cover chemistry and chemical technology for college students not majoring in science. Pike earned his doctorate from Brown University, where he also served as a post-doctoral fellow. In 2006, on behalf of the College Board, the Center for Educational Policy Research identified his General Chemistry class as one of the top chemistry courses in the nation for best practices.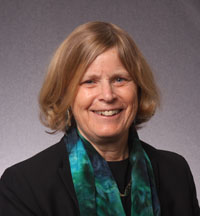 Katherine K. Preston
David N. and Margaret C. Bottoms Professor of Music
A respected musicologist, Professor Preston teaches courses on various aspects of music history. The focus of her scholarship is nineteenth-century American musical culture. Preston had two major publications released in 2011, George Bristow's Symphony No. 2 ("The Jullien") and a facsimile edition of a bound volume of sheet music from 1853, both published by A-R Editions of Madison, Wisconsin. Preston has also published three other books. Her latest project, Against the Grain: Women Managers and English Opera in Late Nineteenth-Century America, examines a neglected aspect of American musical theatre during 1860–1900. It is under review by Oxford University Press. Preston is currently president of the Society for American Music, an international scholarly organization. Preston was the Walt Whitman Distinguished Chair of American Culture at the University of Leiden in the Netherlands (Fulbright Senior Fellowship) in Spring 2009 and the William J. Bouwsma Fellow in Musicology at the National Humanities Center in North Carolina during 2009–2010. At William & Mary since 1989, Preston holds a doctorate from the Graduate Center of the City University of New York. She is an active member of the Society for American Music, the American Musicological Society, the College Music Society, and the North American British Music Studies Association.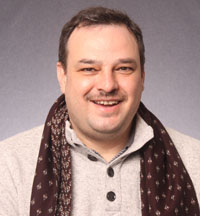 Alexander "Sasha" Prokhorov
Associate Professor of Russian and Film Studies
Since joining William & Mary's faculty nine years ago, Professor Prokhorov has created, revised, and taught a number of courses from Russian language classes and advanced seminars on Russian film and culture to traditional courses in film and gender studies. His book, Inherited Discourse: Paradigms of Stalinist Culture in Literature and Cinema of the Thaw (2007), was deemed "a major synthesizing of and critical contribution to Russian cultural history" by one reviewer. Together with Elena Prokhorov, he currently is working on the monograph Film and Television Genres of the Late Soviet Era, which examines late Soviet film and television genres. His articles and reviews have been published in Kinokultura, Russian Review, Slavic Review, SEEJ, Slavonic and East Europena Review, Studies in Russian and Soviet Cinema, Art of Cinema, and Wiener Slawistische Alamanach. Prokhorov has directed several highly successful honors theses and a number of his students have presented their work at graduate or professional-level Slavic conferences. He has served on the College's Film and LCST Advisory Committee since 2004, and helped organize a film series and an international symposium Post-Soviet Television: Global Formats and Russian Power on campus. Prokhorov holds a doctorate from the University of Pittsburgh.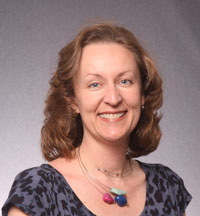 Regina A. Root
Class of 1963 Term Distinguished Associate Professor of Modern Languages and Literatures
Professor Root's research links textile production, fashion, sustainability, and cultural policy. She teaches Hispanic Studies as a member of the Department of Modern Languages and Literatures and is a core faculty member of the Environmental Science and Policy, Latin American Studies, and Sharpe Community Scholars programs. Root is frequently interviewed by the international press, and a television channel in Colombia dedicated a half-hour television show to her research. The program highlighted Root's role as president of the research council of Ixel Moda (Latin America's fashion congress that attracts designers and academics from around the globe), and her work on sustainable design practices. Root's book, Couture and Consensus: Fashion and Politics in Postcolonial Argentina (University of Minnesota Press, 2010), received Honorable Mention in the 2011 Arthur P. Whitaker Prize competition for best book by the Middle Atlantic Council of Latin American Studies (MACLAS). Editor of The Latin American Fashion Reader, an assessment of the influence of Latin American culture on global fashion trends, Root has served as a reviewer or consultant for various agencies, museums, non-governmental organizations, and publishers. Root earned her doctorate in Hispanic languages and literatures at the University of California, Berkeley.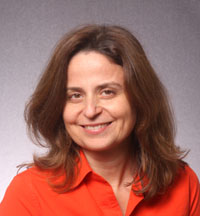 Evgenia Smirni
Professor of Computer Science
Since joining William & Mary's faculty in 1997, Professor Smirni has become known for her exceptional research accomplishments and extraordinary teaching and mentoring of students. Her research interests are in the area of performance evaluation with an emphasis on developing efficient analytical modeling techniques and in applying them to the evaluation and performance prediction of complex computer systems. Smirni's research has provided several innovative solutions on the problem of "burstiness" in workload flows. Her work with graduate students on this topic led to a Best Paper award in 2008. She and her students have since won two additional Best Student Paper awards. She served as editor of Performance Evaluation Review, a quarterly publication for the ACM Sigmetrics special interest group, from 2003–2009 and as program chair of QEST'05 and Sigmetrics/Performance'06. She currently serves on the ACM Sigmetrics board of directors and served as general co-chair for the seventh international conference on Quantitative Evaluation of SysTems's (QEST'10), which was held at William & Mary in 2010. In 2010–2011, Smirni was a visiting researcher at IBM's research laboratory in Zurich, Switzerland. She holds a doctorate from Vanderbilt University.
Tamara Sonn
William R. Kenan, Jr. Distinguished Professor of Humanities
An expert on Islamic intellectual history and contemporary issues in Islam, Professor Sonn has lectured in the Middle East, Pakistan, South Africa, and throughout the United States, including for the U.S. Joint Forces Command. At William & Mary since 2000 as a professor in the Department of Religious Studies, Sonn's most recent book, The Religion Toolkit: A Complete Guide to Religious Studies (coauthored with William & Mary Professor John Morreall), was published by Wiley-Blackwell in November 2011. Her works have been translated into Arabic, Portuguese, and Bengali. Sonn also edits or serves on the editorial boards of several journals. She has received William & Mary's Most Inspirational Image Award and Residence Life Crystal Apple Award. She was awarded a Fulbright fellowship for research in Pakistan in 2009–2010. Sonn is a member of the academic advisory council for the Center for Muslim-Christian Understanding at Georgetown University and of the board of directors of the Center for the Study of Islam and Democracy. She is on the board of directors and a past president of the American Council for the Study of Islamic Societies. Sonn holds a doctorate from the University of Chicago.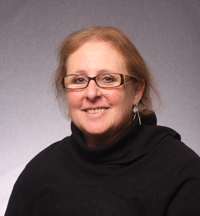 Laurie J. Wolf
Associate Professor of Theatre, Speech, and Dance
Professor Wolf's approach to teaching, research, and service all contain a powerful focus on mentoring students. She is known for creating highly demanding courses with intense reading lists and major discussion components. One theatre alumna wrote, "Laurie acted as if her job was not the class, but my education." Wolf, who is currently director of the Theatre Department, has served as an adviser on senior directorial projects, six Premiere Theatre showcases of multiple works by student playwrights, honors theses, and Monroe Scholars projects. Her collaborations with other disciplines have included Women's Studies, Film Studies, and Literary & Cultural Studies. As a director, Wolf has prepared eight shows for William & Mary Theatre, two for the Virginia Shakespeare Festival, three for the Capital Fringe Festival, two for the New York Fringe Festival, and two for Williamsburg community groups. She is the author of numerous articles and reviews, encyclopedia entries, book chapters and two books, an edited edition of Oscar Wilde's An Ideal Husband and Performance Analysis: A Coursebook of Performance Analysis (2001), co-written with Colin Counsell. Wolf also serves on the editorial board of Theatre Annual. She holds a doctorate from the University of California, Los Angeles.