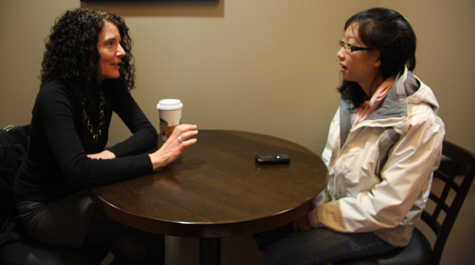 How It Works
You will be matched with a woman faculty member or staff person to mentor you, based on your mutual interests. Because we have limited numbers of mentors, only sophomores, juniors, and seniors are eligible for the program.
Mentors and protégés meet regularly at times that are convenient for both of them. Some of our mentor/protégé pairs meet weekly; others find that it works best for them to meet once a month. We do ask that you meet at least monthly. 
You will discuss some areas of interest with your mentor when you develop your Mentoring Agreement, and can set your own agenda for your meetings based on that.  Some pairs have met for coffee or a walk; others have hosted each other for dinner at home. 
About Time Commitments
Many students at W&M are busy as can be, and may find it challenging to consider adding a responsibility to their calendars. That's why the basic commitment for participating is four hours per semester. We believe that those four hours in which women can learn from each other about personal and professional development is invaluable. Strong mentoring relationships expose women to ideas and opportunities they otherwise would not have known or considered, and they provide support for the challenges women face on campus and beyond.  
While the commitment required is relatively low, at about four hours per semester, we do ask that you plan your time with your protégé purposefully, based on how you both would like to grow through the program.
We invite you to consider this opportunity, knowing that your investment of time and energy will bring many gifts of growth to your life.
Get Involved
You can apply to be a protege by filling out the Protege Interest Form, and reviewing this overview video.
{{youtube:medium|h_Za0v7YPt8, WM2 Introduction}}