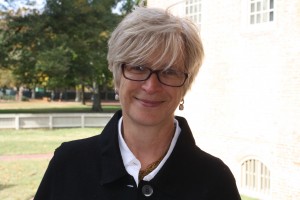 Teresa Longo
Acting Vice Provost for International Affairs and Director of the Reves Center
Phone: (757) 221-3591
Email: [[tvlong,Teresa Longo]]

About Professor Longo
Teresa Longo is Acting Vice Provost for International Affairs and Director of the Reves Center for the 2017-18 academic year. Longo is also Professor of Hispanic Studies in the Department of Modern Languages and Literatures and contributes to William & Mary's Latin American Studies Program and to the new COLL curriculum.

Her previous administrative roles include Dean for Educational Policy and Dean for Curriculum Review. In these positions she worked on the design and approval of the new Curriculum, which emphasizes an integrated, interdisciplinary and global approach to liberal education. In her role as Dean for Educational Policy, she had oversight of the Humanities and Arts Departments and the Global Studies programs.

As a scholar, Longo works on the relationship between Latin America and the United States as it is articulated culturally. She recently published "Humanity Rendered Visible: Literature, Art and the Post-9/11 Imagination." She is the editor of Pablo Neruda and the US Culture Industry. Her new book, Visible Dissent: A Poetics of Advocacy for the Americas, is under contract with the University of Iowa Press.

Longo's course offerings at William & Mary include: Love and the Political Imagination, Local/Global Issues, Issues in Mexican Culture, Urban Images, and The Idea of the University. Her courses engage the literary arts within a global, cultural studies framework.