William & Mary to celebrate its 327th 'birthday' during Charter Day
The ceremony will be streamed live on the William & Mary Facebook page and on the Charter Day website beginning at 3:45 p.m. on Friday. This year's livestream will feature Director of the Whole of Government Center of Excellence Kay Floyd '05 and Abhi Chadha '20, who will offer pre-show commentary. - Ed.
William & Mary will honor the new executive director of the Jamestown-Yorktown Foundation, a former U.S. ambassador and a former rector of the university during its 2020 Charter Day ceremony.
Free and open to the public, the annual event celebrates the university's founding in 1693 by royal charter. The 2020 ceremony is scheduled to begin at 4 p.m. Feb. 7 in Kaplan Arena. A carnival will follow at 5 p.m. on Brooks Street, between Kaplan Arena and the Commons Dining Hall.
During the ceremony, William & Mary will bestow honorary doctorates on Jamestown-Yorktown Foundation Executive Director Christy Coleman, former Rector Susan Aheron Magill '72 and former Ambassador and U.S. Under Secretary for Political Affairs Thomas A. Shannon Jr. '80.
W&M President Katherine A. Rowe will offer remarks, and Chancellor Robert M. Gates '65, L.H.D. '98 will attend and bring greetings.
"On Charter Day, the William & Mary community takes the opportunity each year to reflect on our history and our values," Rowe said. "This year we honor three distinguished leaders who have devoted their careers to service to others. Their passion for the greater good connects so well with our everyday experiences as students, faculty, staff and alumni. We are excited to celebrate W&M's birthday with them."
Several W&M faculty, students and alumni will also be recognized at the ceremony, including the winners of this year's Jefferson and Monroe awards. Those awards will be presented at a Jan. 29 ceremony at the Raymond A. Mason School of Business. During that event, the 2020 Plumeri Awards will also be announced.
Christy Coleman
Coleman has striven to make museum experiences meaningful to diverse communities throughout her career, and she will aim to continue that as the first woman and first person of color to hold the position of executive director of the Jamestown-Yorktown Foundation.
Previously serving as the CEO of the American Civil War Museum, Coleman began her new role with the JYF on Jan. 21, 2020.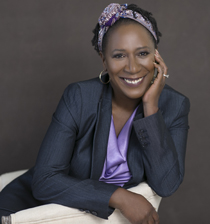 Raised in Williamsburg, Virginia, she initially enrolled at William & Mary, then transferred to Hampton University, where she earned her bachelor's and master's degrees. She began her career at the Colonial Williamsburg Foundation and served in a number of roles there, including director of African-American interpretations and presentations. Coleman later worked as the director of midtown operations before becoming director of historic programs. In that capacity, she was responsible for all programming and tours in the Historic Area.
Coleman became president and CEO of the Charles H. Wright Museum of African American History in Detroit, Michigan, in 1999. Nine years later, she was named the president and CEO of the American Civil War Center at Historic Tredegar in Richmond, Virginia. In 2013, she helped coordinate the merger of the American Civil War Center and the Museum of the Confederacy to create the American Civil War Museum. In 2019, she served as a historic consultant on the Focus Features film "Harriet."
Coleman has served on multiple local commissions and national boards, including the Virginia African American History Education Commission, the American Association for State and Local History and the American Alliance of Museums. She also co-chaired the Monument Avenue Commission in Richmond.
Coleman, who is also an accomplished screenwriter and public speaker, has received numerous awards and honors. In 2019 alone, she received the Humanitarian Award from the Virginia Center for Inclusive Communities, an Outstanding Women Award from the Richmond YMCA and the Ukrop Community Vision Award from Leadership Metro Richmond. In 2018, she was named to the Richmond Power List by Style Magazine and as one of the "31 People Who Are Changing the South" by Time Magazine.
In March 2019, Coleman provided the keynote address at W&M's annual Lemon Project Spring Symposium. Named for a person enslaved by the university, the Lemon Project is a long-term research effort to examine W&M's history with slavery and racial discrimination and its ongoing relationship with the African-American community. The 2019 symposium was centered on the theme of "Celebrating Legacies, Constructing Futures: Four Hundred Years of Black Community and Culture," and Coleman's address was titled, "Reclaiming the Narrative of the American Civil War Museum."
Susan Aheron Magill '72
Magill graduated from William & Mary in 1972 with a degree in government and remains closely connected to the university. She served on W&M's Board of Visitors for nine years, including three years as rector, becoming only the second woman to assume that role. She also chaired the executive committee for the BOV and the search committee for the 26th president of the university. In addition, Magill has served on W&M's Public Policy Advisory Board and the W&M Washington Council. In 2007, she received the Alumni Medallion, the highest and most prestigious award presented by the W&M Alumni Association. She was a charter member of the Society of 1918 and currently chairs its leadership committee. In November 2019, she was appointed to a three-year term on the President's Monroe-Highland Commission.
A native of Roanoke, Virginia, Magill worked on Capitol Hill from 1973 until 2006, starting under Rep. M. Caldwell Butler before taking a job in the Washington office of Virginia Gov. John N. Dalton. U.S. Sen. John W. Warner hired her as a legislative aide and four years later, she became his chief of staff — a position she would hold for two decades.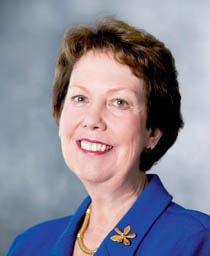 During that time, she also held a number of other positions, including executive director for the Joint Congressional Committees on Inaugural Ceremonies for President Bill Clinton's second inauguration. According to a Washington Post article, Magill helped Fairfax County get the National Museum of the U.S. Army located at Fort Belvoir and appeal for funding needed because of Base Realignment and Closure recommendations. In 1997, she was named by Washingtonian magazine as one of the city's most powerful women.
After leaving government service, she worked as managing director of philanthropic services and government relations for the Pew Charitable Trusts from 2008 to 2010. She next served as the vice president for advancement at George Washington's Historic Mount Vernon until 2016.
Throughout her life, she has served with several community and professional organizations, including the Board of Advisors for Mount Vernon and the American Council of Young Political Leaders.  Magill was appointed to the State Council of Higher Education for Virginia, where she served two years as chair, and the Commission to Ensure Integrity and Public Confidence in State Government. Magill currently has a consulting practice, with her principal client the University of Virginia's Morven.
Thomas A. Shannon Jr. '80
Shannon spent more than three decades in government service under six U.S. presidents, ultimately serving as acting secretary of state in 2017. He now works as a senior international policy advisor for Arnold & Porter law firm.
Shannon studied government and philosophy at William & Mary before earning his master's and doctoral degrees at Oxford University. He went on to work in the U.S. Foreign Service at the embassies in Guatemala, Brazil, South Africa and Venezuela and to hold a number of positions with the state department. He served as U.S. ambassador to Brazil from 2010 to 2013 and achieved the rank of career ambassador — the highest rank in the U.S. Foreign Service.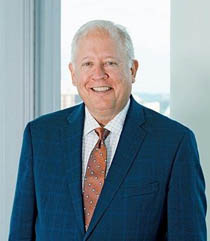 From 2013 to 2015, Shannon served as counselor of the State Department, where he focused on Africa, the Middle East and Southeast Asia, and led U.S. support for the UN-sponsored peace processes in Yemen and South Sudan.
In 2016, President Barack Obama appointed him as undersecretary of state for political affairs. In that role, he was in charge of policymaking and implementation and oversaw diplomatic activity across the world. He managed the State Department during the presidential transition, led bilateral and strategic stability talks with the Russian Federation, worked with U.S. allies to oversee Iranian compliance with the Joint Comprehensive Plan of Action and expanded U.S. engagement in Central Asia. In 2017, he served as acting secretary of state for a short time during the confirmation process for President Donald Trump's nominee.
Shannon has served on the boards of several civic and professional organizations, including the American Academy of Diplomacy, CSIS America and Inter-American Foundation. Among his many honors, Shannon has received the Presidential Distinguished Service Award, as well as the Secretary of State's Distinguished Service Award and Career Achievement Award. Foreign governments have also recognized his service with such honors as Orden al Mérito, en el grado de Gran Cruz granted by Chile and the Order of Isabel La Católica, Commander by Number, granted by Spain. In 2018, Brazil presented him with the Order of Rio Branco, the country's highest honor for foreigners.
Shannon has returned to William & Mary several times to share his experience and insights with the campus community. In April, he spoke with students in a seminar, gave a public talk and provided students with advice on their Diplomacy Lab projects. He has also spoken with students and faculty through the W&M Study in D.C. program.