Pinson to be heard on With Good Reason
Hermine Pinson will be heard this coming week on the radio program, "With Good Reason."  Pinson, will be heard on the broadcast which airs beginning Saturday, Dec. 21 and runs thru Dec. 28. Broadcast times and stations are posted online. The show airs locally on public radio station WHRV 89.5 FM.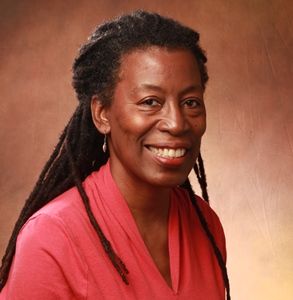 Pinson, along with Inman Majors (James Madison University) and Rob Vaughn (Virginia Foundation for the Humanities), shares her favorite holiday music and memories. The group's favorites span a broad spectrum, ranging from a Charlie Brown Christmas to Donny Hathaway and carols from the 15th century.
An associate professor of English, Pinson's scholarship specializes in contemporary African diaspora literature (poetry, fiction, drama) and cultural studies, creative writing (poetry and fiction) and modern American literature. She is also a recording artist. In 2009 she released the CD, "Changing the Changes." The recording – a combination of jazzy blues and spoken word – is described as "an eclectic mix of jazz, blues, and funk combined with a cappella and spoken word is a mix of jazzy blues and spoken word."
"With Good Reason" may also be heard via podcast. You may subscribe to the podcast online.