'Travels with Tooy' wins another award
Travels With Tooy
has won another award. Richard Price's enthnographic account of a "trip down the rabbit hole" with a Saramaka healer has won the Gordon K. and Sybil Lewis Memorial Award for Caribbean Scholarship.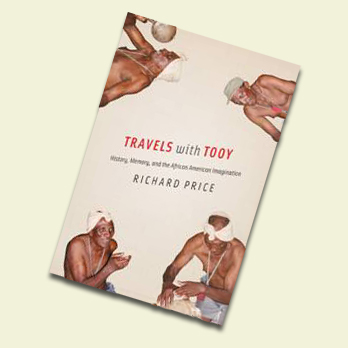 Price
is the Duane A. and Virginia S. Dittman Professor at the College of William and Mary. His book, which bears the full title of
Travels with Tooy: History, Memory, and the African American Imagination
, has already won the 2008 Victor Turner Prize in Ethnographic Writing, a juried competition sponsored by the Society for Humanistic Anthropology.
The Lewis Prize was established by the Caribbean Studies Association and is given to the best book about the Caribbean, in any discipline, published in Spanish, English, French or Dutch.
Travels with Tooy
was the subject of a
Book of the Month feature
on the William & Mary website in spring.
Travels
was published by the University of Chicago Press. Its subject is Tooy Alexander, a man living on the outskirts of Cayenne, French Guiana. Tooy is a noted practitioner among the Saramaka, who are known to be great curers. The Saramaka, Price writes, are one of several Maroon people in the Caribbean—descendants of escaped slaves.
Price lives in Martinique much of the year and has some 35 years of experience with the Saramaka people living in French Guiana and Suriname on the South American mainland. Price's relationship with Tooy Alexander began with a request from a Martinique businessman for him find a Saramaka curer to address what he believed was a curse on his operations.