MLL Welcomes Back International Fellows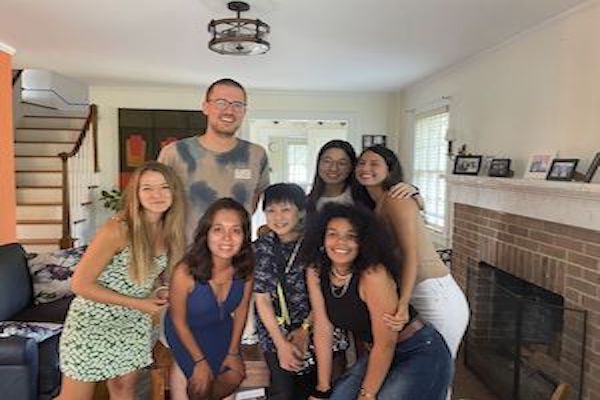 After two years' absence due the pandemic, International Fellows are finally back to the Language Houses. Six International Fellows are already here: Ruoqin Xu (Chinese), Danaé Made (French), Ulrich Rittmann (German), Linda Cairo (Italian), Junko Ishizu (Japanese), Alexandra Orlova (Russian). Ana Domínguez López (Hispanic) is scheduled to arrive soon. They will be organizing various events at the Language Houses and thereby helping residents gain fluency in the target languages and cultures — and have a lot of fun. 
International Fellows, welcome to William & Mary! I hope you have a great time here!
In the photo above, you see the seven fellows. Although Ana (second from left) hasn't arrived yet, the other Fellows kindly added her to their group photo!