MLL Graduation Ceremony 2022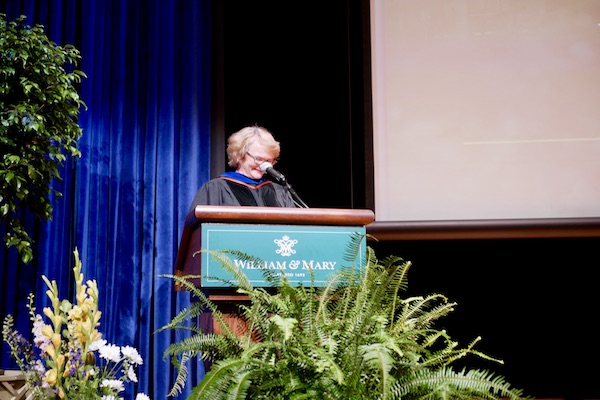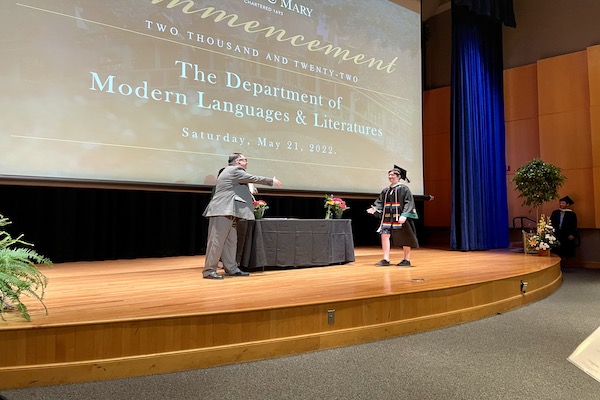 The Department of Modern Languages & Literatures honored its 2022 graduates at a ceremony on May 21st. The ceremony, originally planned for the Crim Dell Meadow, was moved indoors, to the Commonwealth Room of the Sadler Center, due to the extreme heat. There, in air-conditioned comfort, we recognized forty-three students graduating in the department's five programs that offer B.A. degrees (Chinese, French & Francophone, German, Hispanic, and Japanese Studies); one Interdisciplinary Studies major; as well as students graduating with a minor in these programs as well as in Arabic, Italian, and Russian Studies. The department also recognized the recipients of several awards in each language section.
Before a large and enthusiastic crowd of family and friends, Department Chair Dr. Francie Cate-Arries praised the graduates' commitment to global understanding and to cultural and linguistic fluency in the service of such understanding. It is precisely this fluency that the eight constituent programs in MLL are designed to provide. Dr. Cate-Arries also offered inspirational words from the poet Pablo Neruda as she wished the graduates every success.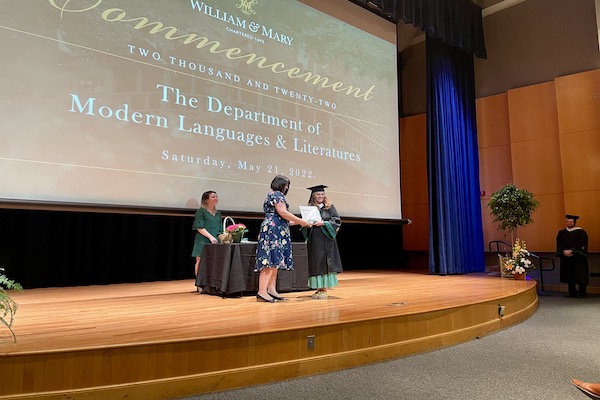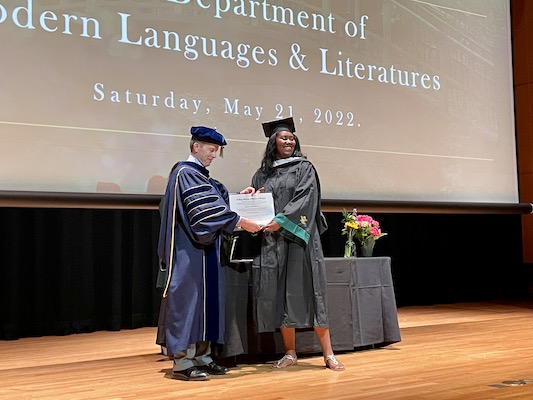 A reception followed, at which instructors had the opportunity to meet graduates' family and friends. MLL once again offers our hearty congratulations to all our graduates and thanks to all those who supported them along the way.