Exciting Faculty Research
Our faculty are constantly engaging in new research, pushing the boundaries of knowledge across a broad range of disciplines. Today we feature the work of Prof. Magali Compan, who has recently published Iles Intimes: Expression de l'iléité dans l'océan Indien francophone (P.U. Septentrion, 2020). Here she examines artistic representations of islands in the Indian ocean, interrogating the power dynamics that play out across these imaginary landscapes. Her work therefore decontinentalizes and decolonializes the discourse about islands, opening up a space for local voices to speak up about geographic specificities, colonial pasts, and the impact of neocolonialism and globalisation. Ultimately the book reveals connectivities and networks that establish genealogies and cosmogonies extending well beyond the insular space.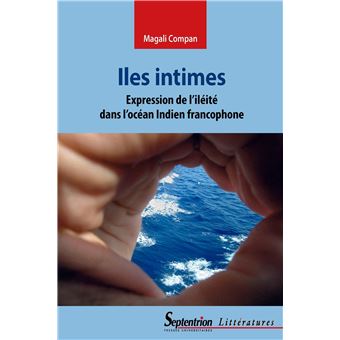 Prof. Compan is currently expanding upon this project with a new edited volume, Oceanic Convergences (forthcoming in 2023), which will explore how oceans are emerging as models of a fundamentally complex cultural landscape.