Pedagogical Paths: Sam Kadlec (HISP '22) to Start Graduate Studies and Further a Trajectory of Teaching and Service
During her time as a student, Samantha (Sam) Kadlec (HISP & Anthropology, '22) always sought ways to pursue exciting academic research projects, especially case studies on state-sponsored violence in the recent history of the Hispanic world at large (Spain, Central America).  At the same time, Sam always found opportunities to actively contribute to the wellbeing of the campus community, and the local community at large.  In fact, her current position as Bilingual Tutor for Literacy First in Austin, TX, arguably combines Sam's academic pursuits and her commitment for the community.  Sam is excited to open a new chapter of her life this coming fall, and advance her skills for research and service, as she will start a Master's degree in Spanish Literature and Culture at the University of Illinois at Urbana-Champaign.  This program will allow Sam to enhance her pedagogical profile.  In Sam's own words:

"After graduating from William and Mary in 2022, I was uncertain about what my future held. As a Hispanic Studies and Anthropology double major, I knew that I wanted to use my language skills and focus on social justice issues. Fortunately, a friend who had graduated a few years earlier introduced me to AmeriCorps, a service-year program that works towards improving communities across the United States. My friend had participated in the National Civilian Community Corps, but there are many pathways available when applying to AmeriCorps. Since I wanted to utilize my Spanish language skills, I filtered my search results to find programs that involved language and community engagement. This is how I discovered the program I currently work for: Literacy First.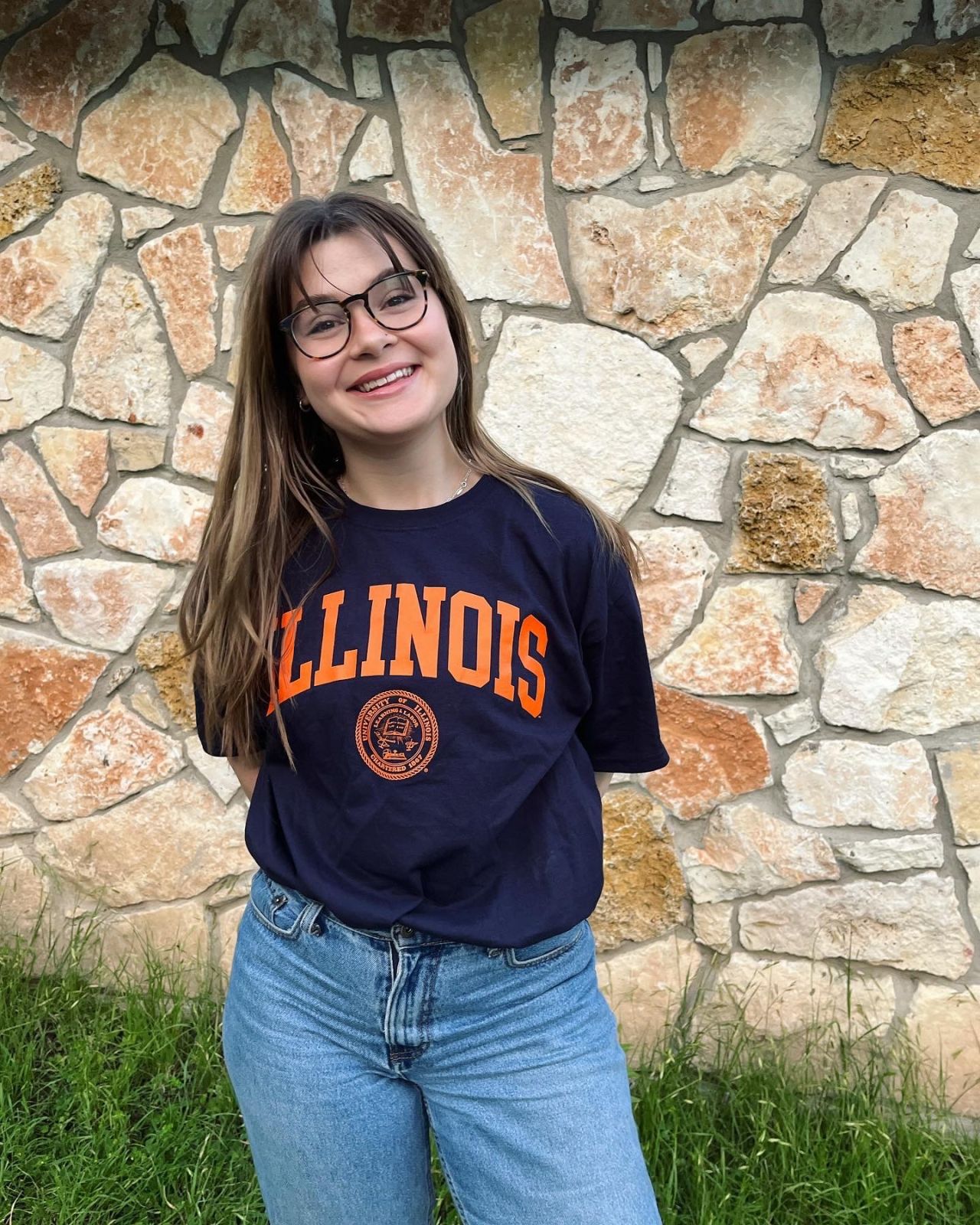 "At Literacy First, our main goal is to improve literacy levels in low-income communities in East Austin, Texas. As a bilingual tutor in the program, I work closely with around 8-9 Spanish-speaking students in kinder, first, and second grade, helping them develop strong reading and writing skills in their native language. I have thoroughly loved my time at Literacy First, and I will miss returning this fall. As I end my chapter at Literacy First, I am now focusing on pursuing a Masters degree in Spanish Literature and Culture at the University of Illinois Urbana-Champaign. One of the advantages of completing an Americorps program is that at the end of your service you are awarded the Segal Education Award, which can go towards furthering education. I chose to apply to graduate school with the intention of enhancing my language skills, and explore my interest in teaching at a higher level. While I have enjoyed my time teaching at an elementary level, during my time in undergrad, I was a T.A for the intermediate Spanish classes for Profesora Carrión, which I greatly enjoyed. In the program I will attend this fall, I will be teaching an introductory Spanish course while taking classes of my own. Overall, I am thrilled to start this new journey into graduate studies, and I am happy to act as a resource for those considering graduate school in the future as well!"

While at William & Mary, Sam spent summer 2019 in Cádiz with our summer study abroad program, where she researched the represaliados del carnaval during Francoist Spain. She also spent Spring Break in March 2020 in situ in Guatemala researching the state-sponsored genocide of Mayan civilians.  Sam was recruited for the highly selective MLL Teaching Internship for foreign language pedagogy and served as an undergraduate Teaching Assistant for the Hispanic Studies Program.  Sam was distinguished as co-recipient of the Howard Fraser Memorial Award (2022), offered to the graduating Hispanic Studies major who has made significant achievements in research and service.