Blanca Tyler ('09), Administrative and Language House coordinator, receives W&M Values in Action Award
When she picked up the phone and a voice claiming to be President Rowe congratulated her on having been selected to receive the William & Mary Values in Action Award, Blanca Tyler ('09) thought there had to be a mistake.  However, as the news sank in, Ms. Tyler, most treasured Administrative and Language House Coordinator for the Department of Modern Languages & Literatures, realized she was being honored for her multiple and constant efforts at creating a welcoming and inclusive environment for all on campus.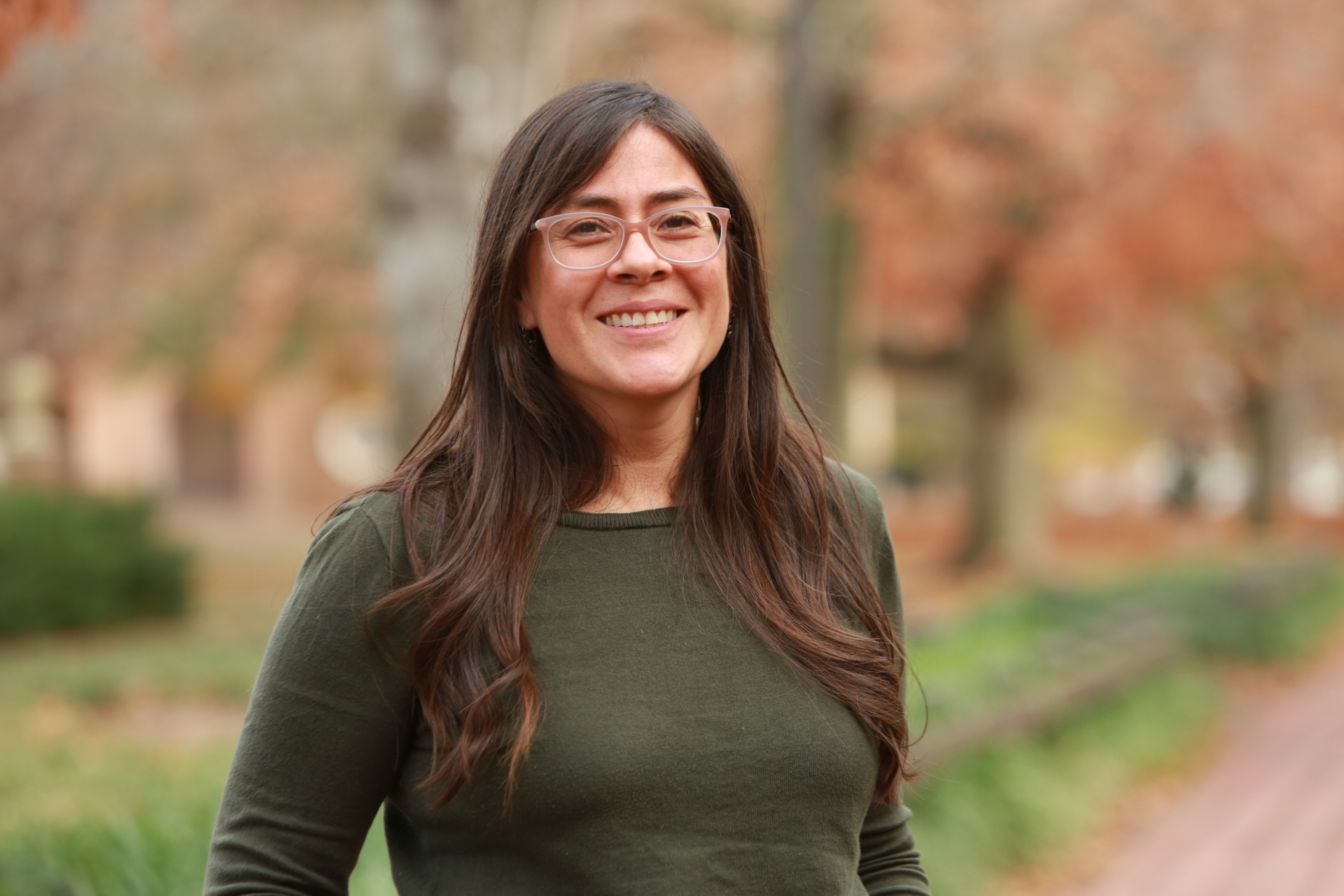 As explained in the original
press release
:
"Tyler's role in creating a community of support and inclusion among a diverse group of students and faculty personifies the values of belonging and respect. She handles myriad administrative duties for modern languages & literatures students and faculty with aplomb while managing the department's work-study students, eight language houses and International Fellows.


"Ms. Tyler serves as the node of contact for an extremely large and diverse body of faculty and students in MLL comprising numerous linguistic, cultural and national backgrounds," a nominator wrote. "As a culturally humble, trilingual cultural ambassador with Latin American roots, Ms. Tyler sets the tone of respect and equity as she liaises between janitorial staff, administrative staff, faculty, student workers and multiple offices across campus.


"She welcomes the young International Fellows that come from abroad to live in our language houses and works in MLL's Diversity & Inclusion Committee to make everyone feel like they belong in our campus."


For the full press release, click here.