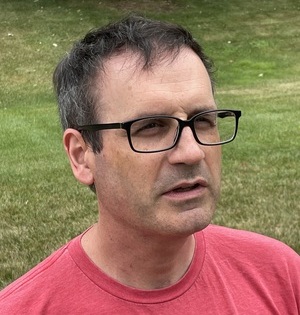 Daniel Johnson
Assistant Professor of Japanese Studies
Office: Washington Hall 224
Email: [[dcjohnson03]]

Daniel Johnson earned his PhD in Cinema and Media Studies and East Asian Languages and Civilizations from the University of Chicago. Prior to arriving at William and Mary he taught in the Department of East Asian Studies at New York University as a Faculty Fellow.  
Professor Johnson's teaching and research are focused on contemporary media in and around Japan. Some of his previous courses include "Growing up with Japanese Television," "Sonic Screen Cultures of Japan: Voice, Music, and Noise," and "The 1980s in East Asia: Image and Memory, Then and Now." His book Textual Cacophony: Online Video, Anonymity, and Asynchronicity in Japan is forthcoming. He is also working on a book about Japanese video games, centered on the relationship between animation and technology.  
Recent publications include a chapter in an edited volume on JRPGs and a journal article on the dubbing of Hollywood films for Japanese television.