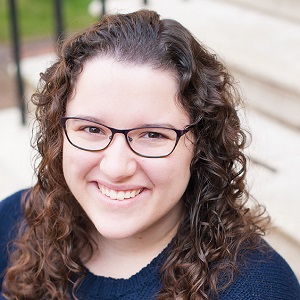 Emily Wells
Ph.D. Student
Advisor: Carol Sheriff
email: epwells@email.wm.edu
Current Research: Early American Republic; Material Culture; Women, Gender, and Sexuality

Bio
Emily graduated magna cum laude from Mount Holyoke College in 2015 with a B.A. in History and minors in French and Public History. She received high honors for her undergraduate thesis, which explored geography education in female boarding schools and academies during the late eighteenth and early nineteenth centuries. Emily has pursued her academic interests outside of the classroom through internships with museums and cultural institutions including Colonial Williamsburg, Historic Deerfield, Old Sturbridge Village, the American Antiquarian Society, and the Mount Holyoke College Archives and Special Collections. Last year, she completed an editorial apprenticeship at the Omohundro Institute of Early American History and Culture.

In 2017, Emily received a M.A. in History from William and Mary. Her master's portfolio examined the relationship between novels and women's education in the early American republic, with a specific focus on the gothic and seduction genres.

Emily is currently a second-year student in the Ph.D. program and works as a teaching assistant.