Gabby DeBelen '21 and Sumie Yotsukura '21 Inducted to PBK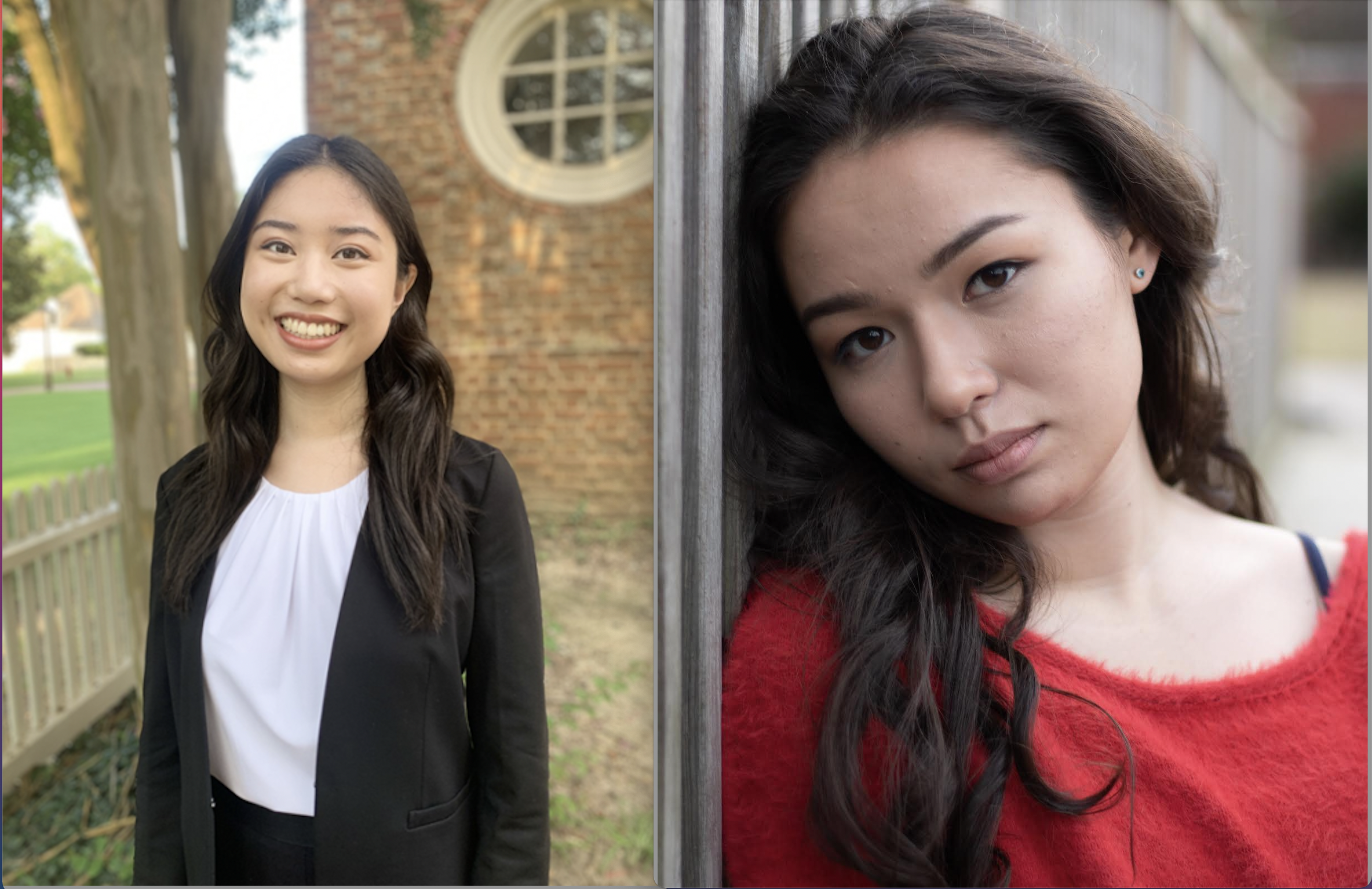 The program in Asian & Pacific Islander American Studies is proud to announce that Gabby DeBelen '21 and Sumie Yotsukura '21, APIA majors of the class of 2021, were inducted into PBK on December 16 in recognition of their academic excellence. According to the Phi Beta Kappa Society website, "an invitation to join Phi Beta Kappa recognizes and honors exceptional academic achievement in the arts and sciences," and is "a rare honor" as "10% of U.S. colleges and universities have Phi Beta Kappa Chapters," who "select only about 10% of their arts and sciences graduates to join."
Sumié Yotsukura is a senior at the College of William & Mary majoring in Theatre and Asian & Pacific Islander American Studies. As one of the first student members of the APM Research Project, she has conducted archival research with Swem Special Collections that included the discovery of P. K. Chen's article, "A Chinese Student's First Impressions of America," and designed the P. K. Chen exhibit on display in Swem Library through the end of December 2021. She is currently working on an honors thesis project examining the presence of the Asian/American in American musical theatre and its parallels with the perpetual foreigner stereotype of Asian Americans in American society; the project will culminate in her creation and performance of a cabaret in the spring of 2022 exploring the above through the lens of her own experience as a biracial Japanese American musical theatre performer. Outside of her academic research pursuits, you can find Sumié performing or directing in various theatre productions and serving on the executive boards of several student theatre organizations; this winter, she will be directing Sinfonicron Light Opera Company's production of Lerner & Loewe's Camelot. She also works as a consultant at the Writing Resources Center. In her spare time, she loves cooking for friends and family, rewatching Ghibli films, and plunking around on pianos.
Gabby DeBelen's latest accomplishment is her senior capstone extended play album, which includes original songs she composed, arranged, accompanied vocally and with the ukulele. Gabby's project encapsulates how her APIA education guided her journey as a Filipino American in academia, alongside her double major in Public Policy. Gabby arrived at the university as a 1693 Scholar, she has captained the W&M Mock Trial team, and she also has participated in service activities including working with the W&M Law School Immigration Clinic and, through Merrimac Mentors, working with youths incarcerated in the juvenile detention center in our local community.