John Donahue receives Plumeri Award for Faculty Excellence
Classical Studies Professor John Donahue is among this year's recipients of the Plumeri Award for Faculty Excellence at William & Mary.
The award, established with a generous gift from Joseph J. Plumeri II '66, D.P.S. '11, recognizes 20 faculty members each year for exemplary achievements in teaching, research and service. Faculty members have used the award to enhance their research and teaching and to support travel to scholarly conferences.
"The Plumeri Awards are a vital, tangible affirmation of those who make William & Mary one of the world's great liberal arts universities, rooted in the liberal arts and based on the close interaction of students and faculty," said Provost Michael R. Halleran. "To achieve this type of experience for all students, we need resources that allow faculty to expand their work freely, as well as to increase the involvement of students in that work. The Plumeri Awards do exactly that."
Now in its sixth year, 120 William & Mary and Virginia Institute of Marine Science faculty members have received Plumeri Awards since 2009, the inaugural year for the honor. All recipients receive $10,000, which can be used during the course of two years for research, summer salaries or other stipends associated with scholarly endeavor.
"Invariably, recipients of Plumeri Awards express what a significant difference their awards make in their teaching and research. That difference can be felt across campus and beyond," Halleran said.
"I congratulate the 2014 recipients, and I also thank Mr. Plumeri, on behalf of the entire College, for once again extending this generous support to our wonderful faculty members," Halleran said.
Below is Professor Donahue's citation: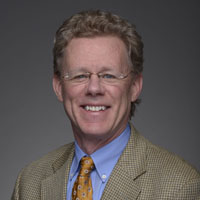 John F. Donahue
Associate Professor of Classical Studies
As a teacher, adviser and scholar, Professor Donahue has proven to be an outstanding member of the William & Mary community. His challenging courses on ancient Greek and Roman history are among the most popular in the Department of Classical Studies, and his emphasis on ancient social history has resulted in the creation of several innovative offerings in recent years. He also has been actively involved in the William and Mary Summer Study Abroad program, having taught students in Rome, Pompeii and Sicily. Currently in his fourth year as chair of the department, Donahue has served as a key player in the creation of the new Classical Studies Post-Baccalaureate Program, set to begin in fall 2014. His most recent book, Food and Drink in Antiquity: A Sourcebook of Readings from the Greco-Roman World, translates more than 300 passages from Latin and Greek concerning ancient eating and drinking. It serves simultaneously as a source book and a socio-historical study of food and drink in the Mediterranean region. Donahue's tireless work for the College includes leading several significant committees and serving as a faculty marshal. He holds a doctorate in classics from the University of North Carolina at Chapel Hill.