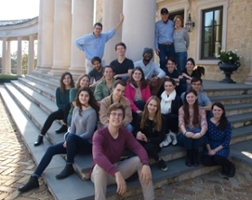 Your contribution to the 1693 Scholars Program will help us provide the best experience to our students.
We use private funds to assist with scholar programming and to help cover travel expenses involved in hosting guest lecturers.
You can contribute online now with your credit card, using our secure web server. The contribution form will be pre-selected to direct your gift to the general academic fund for the 1693 Scholars Program, which supports program needs directly.