Honored Alumni
William & Mary Alpha Chapter
Suzanne W. Jones (1972) AB in English and an MA in English (1975)
Ph.D. in English from the University of Virginia (1984). Professor of English Emerita, Univ. of Richmond, where she taught southern literature, literature by women, and twentieth-century American fiction from 1984 to 2016. Coordinator of Women's Studies Program, Chair of English, Tucker-Boatwright Professor of Humanities, recipient of teaching awards from the Univ. of Richmond, and the Virginia State Council of Higher Education. Author of Race Mixing: Southern Fiction since the Sixties (2004) and (co-)editor of three collections of essays, Poverty and Progress in the U.S. South since 1920 (2006), South to a New Place: Region, Literature, Culture (2002) and Writing the Woman Artist: Essays on Poetics, Politics, and Portraiture (1991), and two collections of stories, Crossing the Color Line: Readings in Black and White (2000) and Growing Up in the South (1991, 2003).
Mary Bobbitt Richardson (1974) Economics, Government and Philosophy
Established and operated network trouble shooting/design for first online net that was built by IT folks at California State Automobile Assn, San Francisco, CA 1974-1978. Network designer and net operations manager for banks that became SunTrust. Including their first ATM and branch terminal networks. Retired in 1987 but active volunteering in schools and writing: "I'm a non-fiction writer at heart... I never got a key. Figured I'd get Dad's at some point -- he was PBK at Dartmouth and wore it proudly on a tie clasp. When our younger daughter graduated PBK from Vassar in 2009, Mom gave me deceased Dad's key, and I immediately gave it to our daughter when she graduated. Pretty special -- a key that's now passed down through three generations."
Albert Ruenes (1984) Biology
In 2004 Dr. Ruenes, MD was invited to Dakar, Senegal to teach Senegalese surgeons surgical techniques for prostate cancer well suited to the resource-poor environment of sub-Saharan Africa.  Since that initial visit he has traveled to West Africa twice every year to not only interventions for prostate cancer but dealing with obstructed labor and female genital mutilation. The program is culturally sensitive, teaching Senegalese surgeons in their government hospitals, not in private clinics, how to adapt to the insufficient medical equipment and surgical supplies they routinely encounter.  In 2012 Dr. Ruenes established the non-profit ASSISTS (America-Senegal Surgical Initiative – Surgeons Teaching Surgeons) to help provide material support for fellow doctors.  ASSISTS supports earlier diagnosis and more effective management of prostate cancer, and education regarding obstetrical risks.  In February, 2017 they opened a family health clinic in Yeumbeul, Senegal providing its 300,000 residents new access to basic health care.  Dr. Ruenes affirms that his work in West Africa has enriched him professionally and personally.  The challenges faced and the accomplishments African colleagues over the years contribute to what can only be called a labor of love.
Doug Mercado (1985) Latin American Studies & History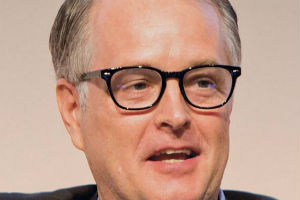 On Friday, May 14, 2010 Doug was inducted into the Alpha Chapter of Phi Beta Kappa as a distinguished Alumnus. Mercado graduated with a double major and extensive work in Spanish and a resident in the Spanish House.  Doug has been employed by the United States Agency for International Development's Office of Foreign Disaster Assistance and served as the Humanitarian Affairs Adviser at the United States Mission to the United Nations in New York. He worked in the field of international disaster assistance and post-conflict recovery for most of the past 25 years on assignments with the United Nations, the United States Agency for International Development (USAID) and various non-governmental organizations (NGOs). He has managed humanitarian relief interventions in over a dozen countries including Bosnia-Herzegovina, Kosovo, Sri Lanka, Sudan, Iraq, Nicaragua, Angola and Eritrea. Doug photographed the conflict in Darfur, Sudan and its impact on civilians and exhibited his work at the ARC Gallery in Chicago in 2006. In addition to his career in international affairs, he served as an officer in the United States Navy and as an editorial assistant at Américas magazine. Doug holds a Master in Public Policy from Princeton University's Woodrow Wilson School of Public and International Affairs, and a Master of Arts in Latin American Studies from the University of Texas at Austin.
Sheila Knerr (1988) High Honors in Biology, minor in Religion
Received medical degree from Duke University in 1993. Did basic research in cellular biology culminating in a 1991 presentation American Heart Association conference and article published in the Journal of Molecular and Cellular Cardiology. Pediatric internship/residency at UNC-Chapel Hill, followed by a year in private practice in North Carolina. In 1997 started working for the Children's Hospital of Philadelphia as Pediatric Hospitalist in in Bucks County, PA. In 2004 became the medical director of the newborn nursery there. Knerr founded the "Books for Babies" project in 2015: reading tips for parents and a library card application for the 1300 or so babies born each year at Grand View Hospital with the aim of improving literacy/language development.
Monica Davis (2002) Philosophy and Classics, junior year in Athens
After graduation received an Ambassadorial Scholarship from the Rotary Club to study in Tübingen, Germany, where she received an MA in International Relations and Peace Studies. Started at State Department in 2009 as a contractor, then since 2013 in the foreign service. She has worked with the State Department in South Sudan, Kenya, Mexico and Cambodia. She is currently the Cultural Affairs Officer at the U.S. Embassy in Phnom Penh, Cambodia, where she manages a variety of exchange and cultural programming. She still misses peaceful weekends reading a book in the Sunken Gardens.
Jacob Rooksby (2004) Hispanic Studies and Government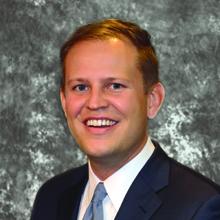 Dean of the Gonzaga Univ. School of Law in Spokane, Washington, formerly professor of law and associate dean of administration at Duquesne University School of Law, where he teaches courses in the area of intellectual property (IP) law and focuses his scholarship on IP policy issues in higher education. Jacob is counsel to the intellectual property group at Cohen & Grigsby, P.C., and formerly practiced law with McGuire Woods LLP in Richmond, VA where he was a member of the firm's IP litigation / patents department and higher education practice team. Jacob holds J.D., M.Ed (social foundations of education), and Ph.D (higher education) degrees from the University of Virginia. He earned his undergraduate degree summa cum laude and won Alpha Chapter's Virginia Northcott Brinkley Award for excellence in writing.  Jacob is co-author (with Kaplin, Lee, and Hutchens) of the forthcoming 6th edition of The Law of Higher Education, the leading treatise in the field. He is sole author of The Branding of the American Mind (Johns Hopkins, 2016).
Laura E.

Ettabbakh

(2007) Music and Anthropology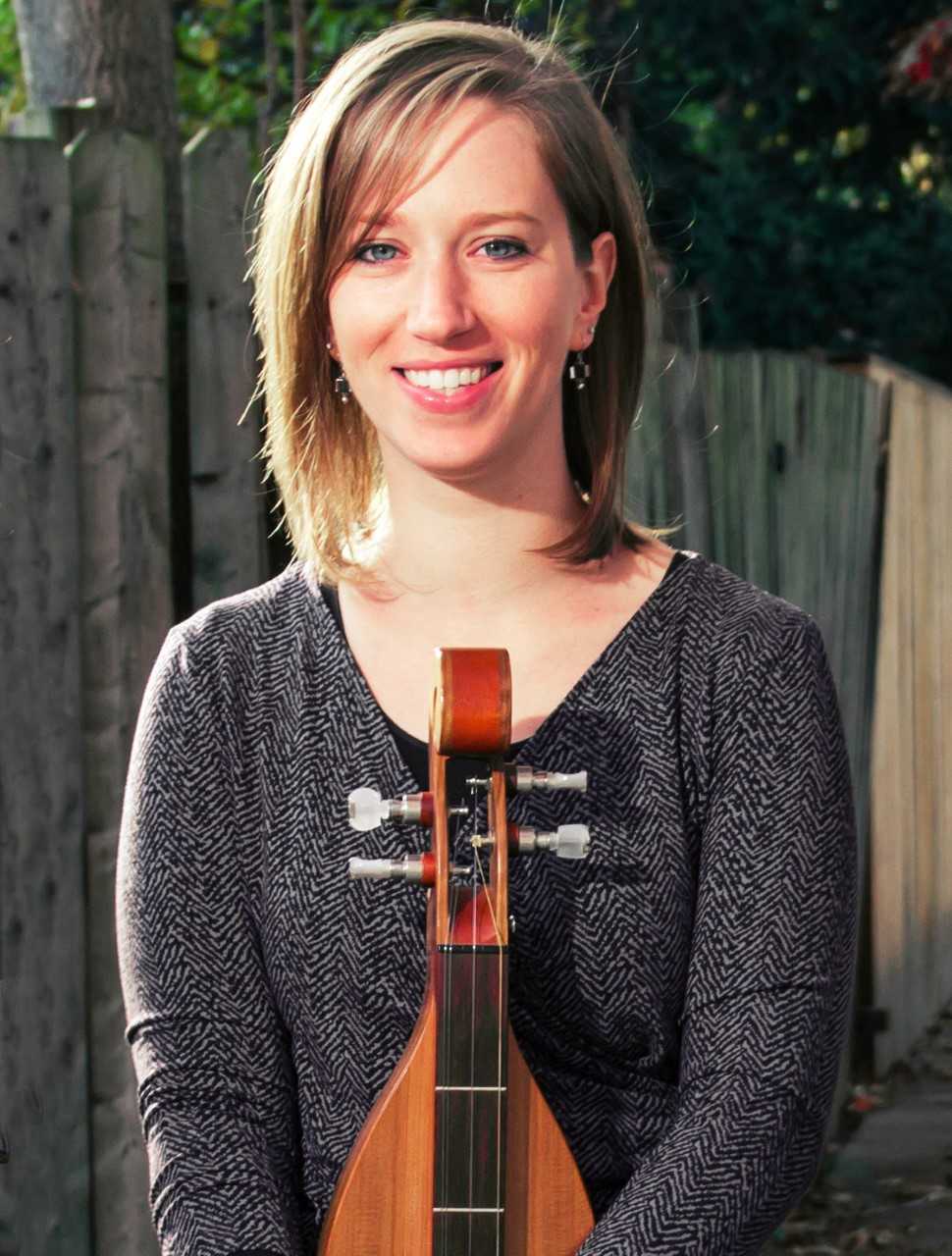 Laura is a Foreign Service Officer with the U.S. Department of State currently stationed at the U.S. Embassy in Seoul, South Korea. As a Public Diplomacy officer, her interests include facilitating international educational and cultural exchange programs.  After graduating from William & Mary as Laura Smith, she spent two years living in Spain as part of a Fulbright research grant to study music as a tool for social integration among North African immigrants in Andalucía.  She holds an M.A. in Arts Management from American University and spent seven years working in the performing arts in Washington, D.C. prior to joining the Foreign Service.  Laura has worked as Participant Coordinator of the Smithsonian Folklife Festival, Box Office Manager of GALA Hispanic Theatre, Artistic Administrator of The Clarice Smith Performing Arts Center, and Operations Manager for Classical Movements, an international tour agency for professional choirs and orchestras.  She credits William & Mary with fostering and expanding her interests in language, exploration, cross-cultural communication, and the arts.
Christopher A. Adams (2008) English

Chris was already deeply intrigued by book history before his finished his senior honors thesis in English on "The history, printing, and editing of The returned from Pernassus," the transcription and edition of a theatrical manuscript held by the Folger Shakespeare Library in Washington, DC.  His off-campus mentors included Fr. Michael Suárez, SJ, Director of the Univ. of Virginia Rare Book School, and Mark Dimunation, Chief of Rare Books at the Library of Congress.  Shortly after graduation Chris moved to London to immerse himself in the contemporary theater scene there.  A casual association with the Institute of English Studies at the Univ. of London quickly led to his present position as its Administrator and a key support role for its Rare Books School.  His theater ties also led to meeting his husband, British actor Timothy Allsop, and writing dramas of his own.  A recent visit back to the US generated a savvy short sketch on US Trump supporters which premiered in London in January 2017.  "A Stronger Arm" garnered a review in the Guardian which stated that, "The piece should be taught on creative writing courses as an example of how to explore with integrity views with which the writer disagrees."  In early 2017 Chris also earned British citizenship to add to his credentials.
Ryan Jiorle (2013) Biology and Math
Master's degree in fisheries and aquatic sciences from the University of Florida in 2015, completing a thesis focused on the potential for using smart phone apps to allow recreational fishermen to report fishing data, leading to an article in Fisheries summarizing this effort. He participated in ecological research at the Lough Hyne Marine Nature Reserve in County Cork, Ireland with another paper published in the Irish journal Biology and the Environment. He now works as a fisheries management specialist for the Virginia Marine Resources Commission. In his spare time, he writes both fiction and nonfiction. "I was always taught to be well rounded, and I feel fortunate that I ended up going to W&M because it was the perfect atmosphere for me."
Jane Rabinovitz (2013) Hispanic Studies, minor in Dance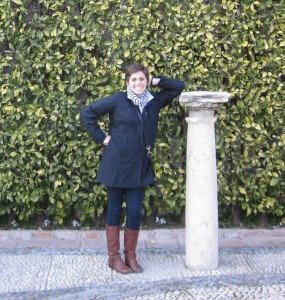 Jane is currently Assistant Manager of Dance Programming at The Suzanne Farrell Ballet at the John F. Kennedy Center for the Performing Arts in Washington DC. Through her role at the Kennedy Center she manages logistics for local, national, and international ballet and dance companies that tour to Washington ranging from American Ballet Theater to the Mariinsky Ballet, from Mark Morris Dance Group to Paul Taylor Dance Company. Jane also continues to choreograph and perform as a dancer herself, currently working with Leah Glenn Dance Theatre under the direction of W&M dance professor Leah Glenn.  She most recently danced at the Muscarelle Museum to help celebrate the 50th Anniversary of the admission of residential black students at William & Mary.