Upcoming Lectures
Take part in the William & Mary experience.
Through the Tack Faculty Lecture Series, a William & Mary professor will address the community at least once a semester.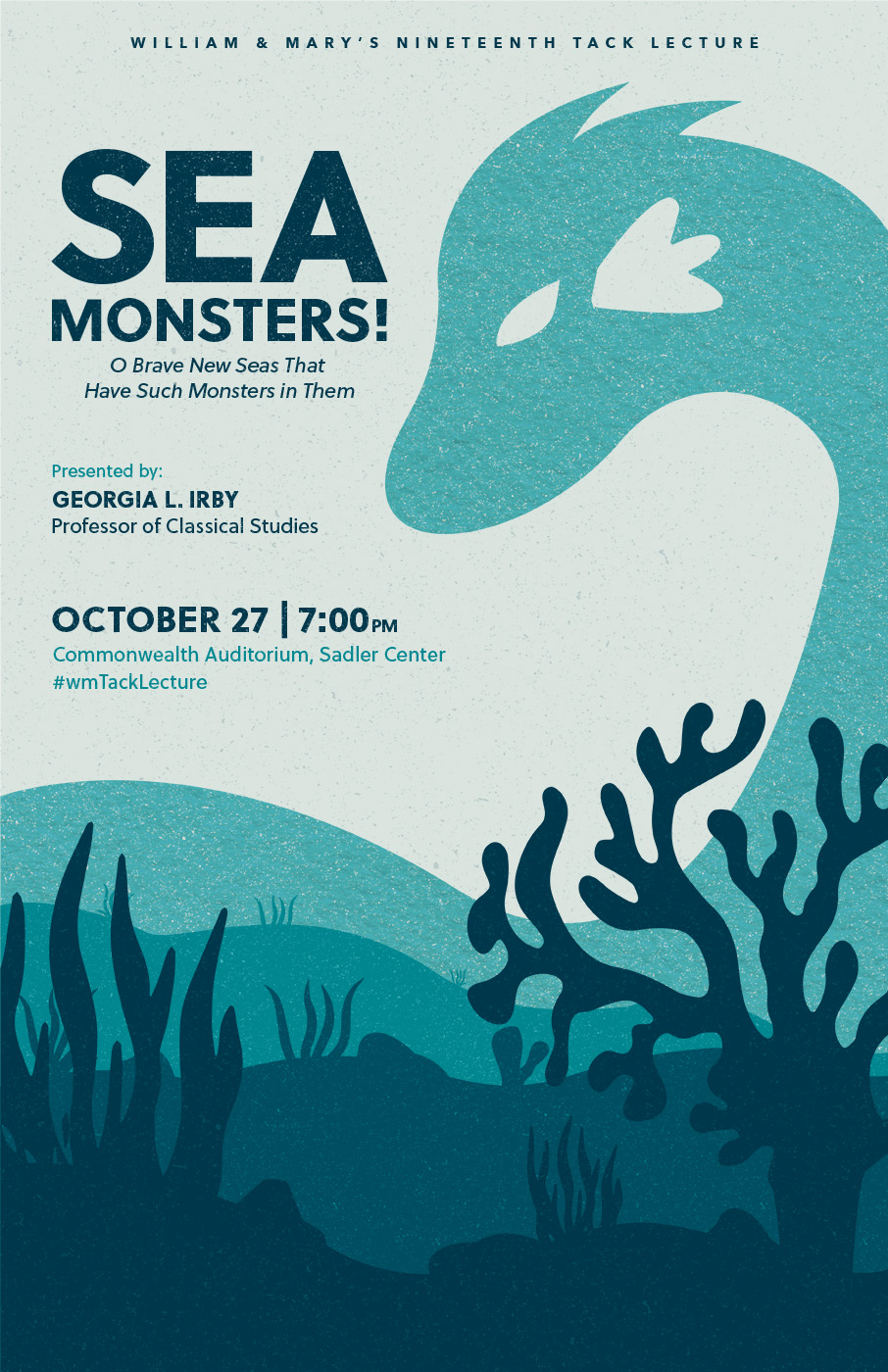 Fall 2022
Attend the Lecture
Georgia Irby, Professor of Classical Studies
"Sea Monsters! 'O Brave new seas that have such monsters in them'"
Free & open to the public
Viewing sea monsters from the perspectives of both a sailor and a classicist inspired Georgia Irby's curiosity about what's behind all the frothy fear down through the ages. 
Irby researches the history of Greek and Roman science with a focus on cartography, geography and hydrology in the ancient Mediterranean. Her course Why Water Matters grew into a two-volume book project, and she has a forthcoming paper on the topic. The course is an exploration of all aspects of Greco-Roman society, focused on how the ancients interacted with and interpreted the natural world, with a focus on water.
Read more: Professor's Tack Faculty Lecture to examine sea monsters: Myth or legend?