Upcoming Lectures
Take part in the William & Mary experience.
Through the Tack Faculty Lecture Series, a William & Mary professor will address the community at least once a semester.
Fall 2021
Hermine Pinson, 

Frances L. & Edwin L. Cummings Professor of English and Africana Studies

"To Make a Poet Black: Navigating a Blues Sensibility"
Thursday, October 28, 7 p.m.
Sadler Center - Commonwealth Auditorium
RSVP to Attend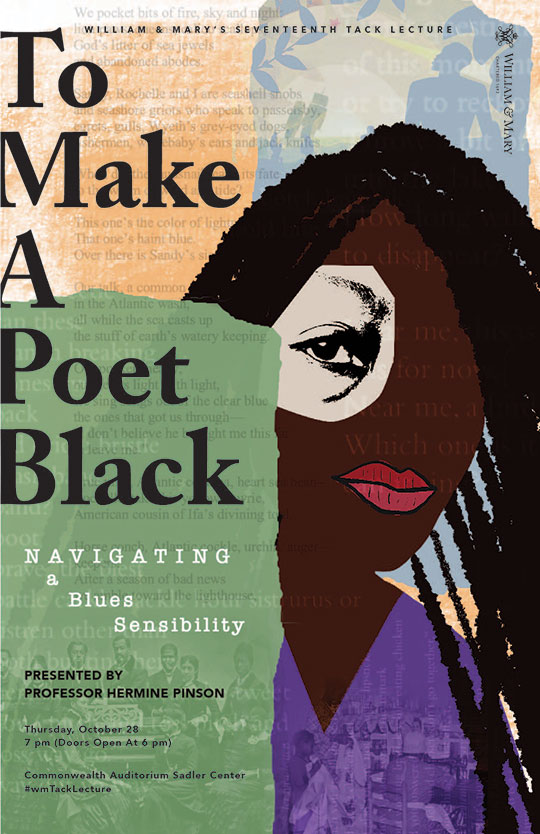 Hermine Pinson has been influenced by the work of many poets, authors, musicians and artists throughout her lifetime, starting with her childhood in the segregated Deep South to her almost three decades as a professor at William & Mary. Pinson will explore some of these pieces of work, and some of her own, in the fall 2021 Tack Faculty Lecture, "To Make a Poet Black: Navigating a Blues Sensibility," on October 28 at 7 p.m. at the Sadler Center's Commonwealth Auditorium.
As an admirer of the works of many artists, Pinson developed her own "blues sensibility," which helped her navigate, among other things, widespread racism growing up and a health scare in 2004, when she had a tumor surgically removed from her brain. She also became a highly regarded writer and artist in her own right, producing poetry and music inspired by her experiences and her many creative influences.
Pinson said she will intertwine stories from her own life into her lecture, including her health scare 16 years ago. She is excited to share some of her favorite works and some of her own creations with the audience during the hour-long presentation. She will be the first out of 17 Tack Faculty lecturers to include performance-based pieces.