Women's Weekend
September 21-23, 2018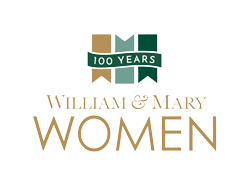 In 2018-19, the Tribe community will be celebrating 100 years of women at William & Mary. To commemorate this milestone, the university will host the first-ever W&M Women's Weekend September 21-23, 2018. 
In events throughout campus including panel discussions, keynotes and an opening performance, we will discuss big ideas, learn from one another and grow in the eight dimensions of wellness: emotional, environmental, financial, intellectual, professional, physical, social and spiritual.
W&M Women's Weekend is a great opportunity to make new friends and for old friends to reconnect! We have every confidence you will leave the weekend energized and with fresh insight.

If you are interested in serving as a volunteer to help plan the weekend, visit the volunteer portal.

Get ready for an extraordinary weekend — we can't wait to see you there!