Women's Weekend 2018
September 21-23, 2018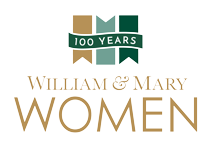 In 2018-19, the Tribe community celebrated 100 years of women at William & Mary. To commemorate this milestone, the university hosted the first-ever W&M Women's Weekend September 21-23, 2018. 
In events throughout campus including panel discussions, keynotes and an opening performance, we discussed big ideas, learned from one another and grew in the eight dimensions of wellness: emotional, environmental, financial, intellectual, professional, physical, social and spiritual.
Join Us for Women's Weekend 2022
The next Women's Weekend will be held in Williamsburg September 16-18, 2022.