Qlik Upgrade Friday, Feb. 24
Summary
Qlik is getting a fresh new look with the latest upgrade on February 24, 2023 at 4pm.
Full Description
W&M Information Technology will update Qlik on February 24, 2023 at 4pm. Qlik will be down for a few hours during the upgrade.
When complete, Qlik will feature a fresh new look! Check out the current design compared to the new in the images below. 
Tool Bar Features
Enhanced labeling for bookmarks makes it easy to find the bookmark list and options.  
Qlik icon [] makes the "return to hub" a one-click selection (no menu search needed). 
Show/Hide [ ] on the App name indicates details (description/data last load) are available. 
Enhanced labeling on the navigation icon [] becomes more intuitive for finding sheets.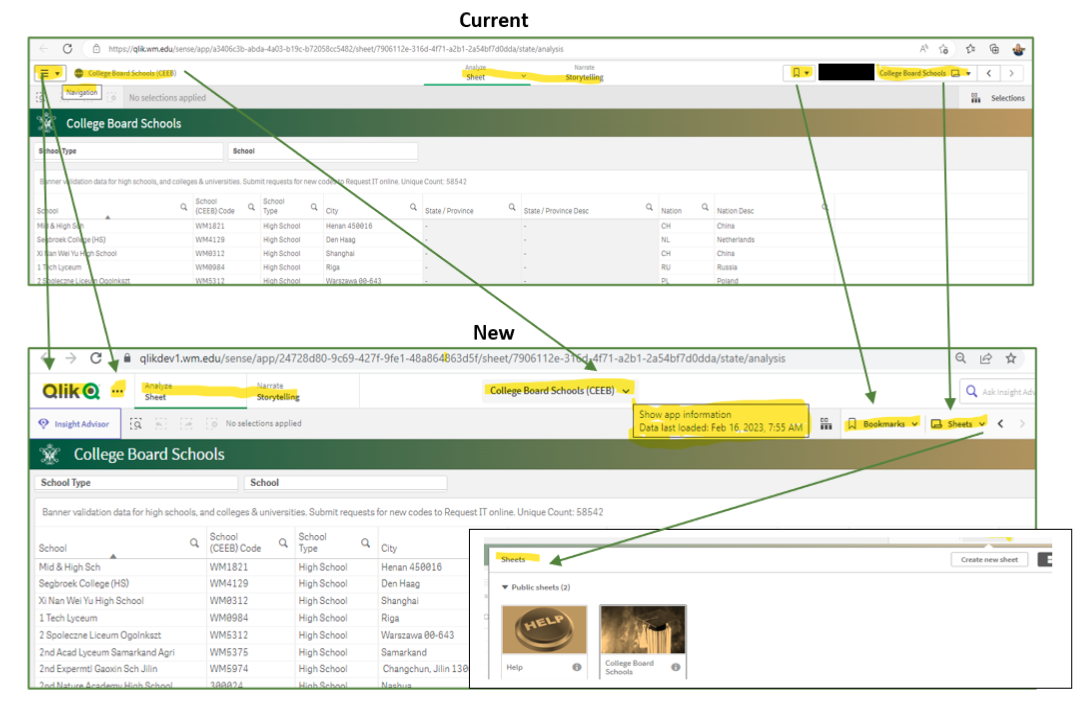 Sheet Details
Information icon [
] always displayed. Select icon to display sheet description (if available). 
Favorites Stream
Mark commonly used apps as Favorites for quicker access. Hover over the App to display the star icon. Click to select or de-select the App as a Favorite. Favorites stream will not appear until you select a favorite app. 

Other resources