Academics
Classes & Credits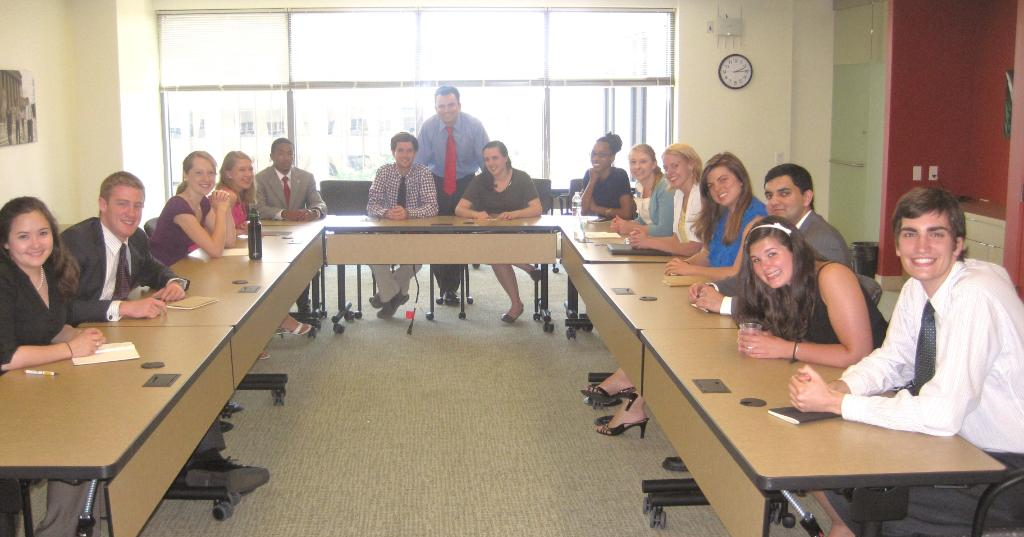 If you are accepted into one of the DC Summer Institutes, you will take both classes offered in the program as well as participate in an internship.  A big part of the value of the Institutes is the link between learning in the classroom and learning in the workplace.
Faculty
For 2022, the professors will be:
Credits
Fellows earn 8 credits: 1 credit for the spring course, 3 credits fo
r the two-week course, 3 credits for the academic work completed in association with their internship, and a 1 credit reflection course. 
Registration
Accepted fellows register during the regular DC Summer Session registration period, starting in March. As a DC Summer Institutes Fellow, spots in the Institute classes are held just for you, so there are no time conflicts or over-registering issues. 
*For the Spring 1-credit course: When registering for your Spring Semester courses, please make sure that you save room for this course. Do not register for more than 15 credits in order to avoid a hold on your account.  Also, please clear any financial holds on your account prior to December 1. 
Grading & Honor Code
Grades are awarded for Summer Institutes just like classes on campus.  In addition, all policies and regulations contained in the Rights and Responsibilities, the Student Code of Conduct, and the Administration of Student Life Policies sections of the William & Mary Student Handbook apply to all Study in DC opportunities.
Additional Course Load

While it is possible to take a DC Summer Session course while enrolled in a DC Summer Institute, keep in mind that if you are enrolled in an Institute, your coursework and assignments will be completed at an accelerated pace.
Summer 2022 Work & Class Schedules: 
2 weeks of classes running from Monday, May 23 through Friday, June 3, 2022. 
10 weeks of internships running from Monday, June 6 through Friday, August 12, 2022.
Class Locations
In general, classes are held at the William & Mary Washington Center. However, many classes will take place on-location around DC as well.
ADA Accommodations
William & Mary accommodates students with disabilities in accordance with federal laws and university policy. Any student who feels they may need an accommodation based on the impact of a learning, psychiatric, physical, or chronic health diagnosis should contact Student Accessibility Services staff at 757-221-2512 or at sas@wm.edu to determine if accommodations are warranted and to obtain an official letter of accommodation. For more information, please visit www.wm.edu/sas.
Academic Guides
Nervous for your first lecture in DC? Not sure how to approach your professor at office hours? We're here for you! Here are some great guides to assist you in DC's tight-knit classroom environment.