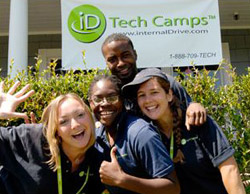 Our information desk, located in the Sadler Center, is open from 8:00 am to 10:00 pm daily. You may reach us by phone at 757-221-4084. (When unable to reach your conference coordinator on their direct line, please use our main office number for further assistance.)
Policies & Regulations


Parking
All visitors (including those dropping off/picking up participants) must display a parking permit while on-campus. If any guests did not receive a pass or if additional passes are needed on site, please contact our office to obtain additional copies. Guests may park in resident and day student spaces only. Guests may not park in faculty/staff, service vehicle, metered spaces, no parking zones, or on lawns or walkways. Review complete W&M Parking Regulations.
Trash Disposal
Please ask your participants to discard only paper products in the trash disposals located in restrooms. 
Recreational Sports Center
Adult guests may receive a guest pass to use the College's Recreational Sports Center for $5 per day. Contact your Conference Coordinator to make arrangements to have your group listed on the guest roster. For hours of operation contact the Recreation Center at (757) 221-3310.
Policy Reminders
Signs, banners, and other displays may not be affixed to walls,windows, doors, nor hung from trees, poles or fences. Items not in accordance with this policy will be removed

Only animals that assist our disabled guests are permitted in campus buildings, but written approval from the Conference & Event Services Director must be received prior to bringing them on campus

Smoking is not permitted in any campus building

Bicycles are not permitted in the residence halls

Please note that helium balloons are not permitted in the SadlerCenter

Also, refreshments are not permitted in the Commonwealth Auditorium

Furnishings and equipment may not be removed from or rearranged in any rooms (meeting space and residence halls). We will have already made arrangements for your meeting rooms to be set based upon your specification. If a change is needed, please contact your Conference Coordinator.

Residence halls must be secured at all times with access gained by card key only

The sale of food items on College property, without the permission of the Director of AuxiliaryServices, is prohibited

Groups may not independently supply meals to participants staying in on-campus housing. Aramark should provide meals either as a catered function or by having meals in the dining hall.

Youth Groups: At least one adult staff member (over 21) must be assigned to supervise each 15 youth participants. Youth may not be left in residence halls or College facilities without direct adult supervision.