W&M's Eva Hodgson: Family, faith, basketball
Looking back, the mere thought was absurd. Yet it speaks to the drive possessed by Eva Hodgson '20, which has made her a top contender for Colonial Athletic Association Player of the Year.
"She was in my office last summer and she said, 'I know there's this thing called a sophomore slump,'" William & Mary women's basketball coach Ed Swanson recalled. "That's what happens to people who rest on what they did the previous year, and there were no indicators she did that.
"She really worked hard in the weight room over the summer. She transformed her body into a Division I athlete. She's so much stronger."
And so much better. Following her CAA Rookie of the Year season, Hodgson has made history as a sophomore as the Tribe (21-8, 12-6 CAA) heads into CAA tournament play March 11-14 in Elon, N.C.
With 27 points against Elon on Feb. 28, Hodgson broke the Tribe's single-season scoring record previously set by Lynn Norenberg in 1978-79, as the team notched a school record 20th regular-season victory.
Hodgson is leading the CAA in scoring (20.7 points a game), field goal percentage (.540), free throw percentage (.912) and 3-point accuracy (.432), and she is tied for fourth in assists (3.6 per game).
Coming just after the graduation of Bianca Boggs, the Tribe's sixth-leading career scorer, the timing couldn't be better.
"I knew I'd have to step it up," said Hodgson, a 5-foot-9 sophomore from Rindge, N.H. "But I didn't realize what that actually meant yet."
It didn't take long to figure it out. In the Tribe's opener at Army, Hodgson scored 27 points on 9-of-16 shooting. Three games later, she torched Richmond for 29 and was 10-of-17. Her 34 points at Elon on Jan. 31 were the most in W&M's Division I era, which began in 1984.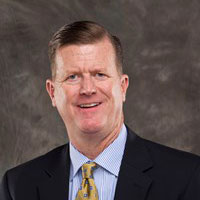 "Hard works pays off," Swanson said. "It might not pay off right away, which is what everybody wants. She works hard in all her areas."
In the classroom, Hodgson recently was accepted into the Raymond A. Mason School of Business. She is majoring in business analytics with a concentration in organizational management and leadership.
Basketball is a large part of Hodgson's life. But there's more to her story, including an interesting background.
When Hodgson tells new friends she grew up on a "camp," it requires further explanation. Her father, Greg, is the director of Toah Nipi, which is described on its web site as a "retreat center where guests come to reflect and rediscover the love of the Lord."
The camp is about 500 acres of land that straddles the New Hampshire-Massachusetts border. It operates through InterVarsity Christian Fellowship.
"We hosted college groups from all over New England," Eva said. "They'd come on retreats and we'd have church groups. In the summer, we have family camp.
"I forget that other people grow up normally. Whenever I say 'camp,' they're like 'Oh, like, a summer camp? An RV camp?' That's what I would think, too. It's not conventional."
New Hampshire is 94 percent white. Toah Nipi, which means "open waters" in Algonquin Indian, draws those from all walks of life.
"We saw different ethnicities and cultures from across the world," Hodgson said. "Every Thanksgiving, we'd host whoever didn't have somewhere to go. A lot of them were international. It was really, really cool to have so many broad perspectives. I loved it."
Eva wasn't an employee, but she did plenty of work.
"Some kids got paid, some didn't work there at all, and some just loved to be a part of things and volunteered," Greg Hodgson said. "She was that one. She was regularly in the kitchen. "We had a chef that just loved to throw her into things. She would bake to her heart's content."
She was also a natural at childcare.
"She was great with the kiddos," said Sherree, Eva's mother.
Hodgson was raised in a big family, both in size and numbers. She's the fifth of seven children ranging in ages from 27 to 14. Basketball was their culture.
Greg, who is 6-7, and Sherree both played at Messiah College in the mid-1980s. Two of her five older brothers also played at the Division III level — Ezra, a 6-6 forward, at Plattsburgh (N.Y.); Elisha, who was listed at 6-5 and 240 pounds, for a semester Salve Regina (R.I.).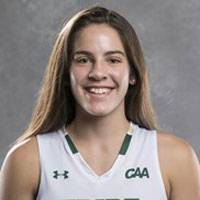 Although she couldn't match their size and strength, Eva never failed to compete.
"When she was in the seventh grade, she was already saying, 'I want to play in college,'" Sherree said. "She was very goal driven. You knew she had it in her."
Hodgson played her final three seasons at the New Hampton School, which is about 90 miles from Rindge. She was mostly recruited by northeastern colleges, including those from the Ivy League. She was high on Penn.
But Hodgson was ready to explore.
"We're an hour and a half out of the city," Greg Hodgson said, referring to Boston. "And there are about 60 colleges in the Boston area. Eva was pretty insistent about 'I don't want to be in New England.'"
With four-year starter Jenna Green about to graduate, W&M needed a point guard. Swanson was sold on Hodgson, and she committed near the end of her junior season at New Hampton.
"I thought I needed to break out a little bit and try something new," she said. "When it came down to it, it seemed like everything lined up with William & Mary."
Hodgson started every game as a freshman and finished as the Tribe's third-leading scorer. She averaged 12.3 points in the season's final 15 games.
Hodgson knew the offseason would be key for her, and it was. But it started with a trip to South Africa.
Lynne-Ann Kokoski, a W&M assistant last season, told Hodgson about a group of coaches and athletes going to Swaziland (or eSwatini) to work with underprivileged children.
"The ages were from 10 to 20, and there were 16 of them," she said. "We spent a week hanging out with them, getting to know them and hearing their stories. Also, during our time, we built a cement basketball court. It was the most exhausting thing."
But also fun. She's hoping to go with the group to Guatemala this summer.
That's Eva Hodgson's story. Though it might be unconventional, it isn't complicated.
"My life in a nutshell is family, basketball, and the camp, which is my aspect of faith," she said. "Those are the three elements that make me happy."