W&M Charter Day to honor community builders
Innovative leaders in diversity and arts to receive honorary degrees at the university's 2021 virtual ceremony 
Four community builders — two longtime professors who made significant strides for diversity and equity at William & Mary and beyond, along with an award-winning chef and entrepreneur and a Virginia Indian tribal leader and artist — will be honored by the university during its 2021 Charter Day ceremony.
The event, held annually to mark the day on which the university was founded by British royal charter in 1693, will be presented virtually in accordance with health and safety precautions around the COVID-19 pandemic. It will be streamed on the university's Charter Day website at 7 p.m. on Feb. 11.
Jayne Barnard, James Cutler Professor of Law, emerita, will receive an honorary Doctor of Laws degree, and Jacquelyn McLendon, professor of English and Africana studies, emerita, will receive an honorary Doctor of Humane Letters degree. Warren Cook, a recognized artist and former assistant chief of the Pamunkey Indian Tribe, will receive an honorary degree in Public Service, and Patrick O'Connell, chef and proprietor of The Inn at Little Washington, will receive an honorary degree in Humane Letters.
Barnard and McLendon recently helped lead two year-long commemorations for significant anniversaries in the university's history: the 50th anniversary of the first African-American students in residence and the 100th anniversary of coeducation at W&M.
"Dr. McLendon and Professor Barnard returned from retirement to ensure that these two anniversaries were fully recognized as vital turning points in the university's history — a history on which they have both made their marks, through every dimension of scholarship, teaching and service," said William & Mary President Katherine A. Rowe, who will provide remarks at the ceremony. "Because of their leadership, William & Mary's story amplifies voices that went unheard for too long.
"A celebrated artist and dedicated community leader, Mr. Cook worked to preserve the history of his tribe and shape its future and was instrumental in helping the Pamunkey people achieve long-awaited federal recognition in 2016. Mr. O'Connell leads the evolution of American cuisine, calling on his talents as a chef and entrepreneur at the highest levels.
"These four visionary individuals reflect the values that have distinguished William & Mary for centuries. We honor and celebrate their work."
Because the event will be held virtually, the university's Charter Day committee is considering ways to connect the honorary degree recipients with the campus community so they may each share their experience and expertise. More information on those opportunities will be posted on the Charter Day website in the coming weeks.
The committee is also planning additional activities to recognize Charter Day on Friday, Feb. 12 between 1 and 5 p.m., including a treasure hunt competition led by AVAdventure with prizes provided in part by Auxiliary Services. Students will be able to select whether they want to compete in the hunt virtually or in person while following health precautions such as physical distancing. Check the Charter Day website for additional information as it becomes available.
Jayne Barnard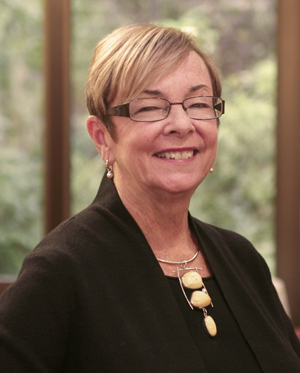 When Barnard started working at W&M Law School in 1985 after practicing law in Chicago, she became the fourth female faculty member in the school's history. As a scholar and teacher, she focused on corporations, white collar crime, food and drug regulation, law and neuroscience, regulatory reform, securities regulation and business associations. Her publications include myriad book chapters and articles in such journals as The Journal of Corporation Law and The Business Lawyer.
Barnard has also worked with the American Civil Liberties Union for more than three decades, and in 2010 was elected president of the ACLU of Virginia, a position she held for three years.
Although retired, she returned to W&M to serve as coordinator of academic events and chair of the planning committee for the 100th anniversary commemoration of coeducation at W&M in 2018-19. With a series of special events and programs, the yearlong celebration acknowledged the first class of women admitted to W&M in 1918 and all of those who followed over the next century.
William & Mary has honored Barnard for her work with several awards, including a 2010 Plumeri Award and the 2011 Thomas Jefferson Award. In 2018, the university unveiled a portrait of her to hang in the law school; she was the first woman to have such a portrait commissioned by the school.
Barnard received her undergraduate degree from the University of Illinois Urbana-Champaign and her law degree from the University of Chicago Law School.
Warren Cook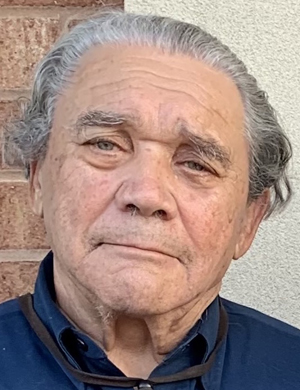 Following in the footsteps of his father and grandfather, Cook helped lead the Pamunkey Indian Tribe for four decades as a member of its tribal government, including 25 years as assistant chief of the tribe.
Growing up during segregation, Cook wasn't able to attend public school. Instead, he went to school on the Pamunkey Indian Reservation in King William County, Virginia, until the age of 14. He then attended the Bureau of Indian Affairs boarding school on the Eastern Band of Cherokee Indians Reservation in North Carolina. It was there that Cook discovered his love of art while working with several renowned Cherokee artists.
He went on to study art at West Carolina and Virginia Commonwealth University, becoming one of only a few Virginia Indians from his generation to attend college.
As an artist, he has worked in multiple media, including woodcarving, painting, jewelry and ceramics and has exhibited his work widely. He was key to procuring funding to establish the Pamunkey Indian Museum and Cultural Center, where he served as director and curator for 30 years. He also managed the Powhatan Artisans Project, which focused on craft and artistic revitalization among the Virginia Indian tribes.
As a tribal leader, Cook obtained and managed multiple federal grants to support home improvements on the reservation and tribal employment. He secured funding for and directed the Mattaponi Pamunkey Monacan Jobs Training Act Consortium, which supported education, job training and job placement among Virginia Indians. Cook also secured funding for a major renovation of the Pamunkey Indian Fish Hatchery, which he later managed.
Cook worked for more than three decades to obtain federal recognition for the tribe, which was achieved in 2016. He retired from the tribal government in September 2020, but remains a well-respected elder of the tribe with an unmatched knowledge of its history, culture and practices.
Earlier this year, Rowe issued a statement acknowledging the original indigenous inhabitants of the land on which W&M's Williamsburg campus sits, including the Pamunkey tribe.
Jacquelyn McLendon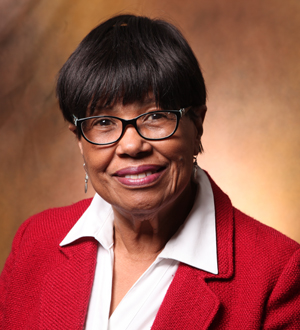 During her 21 years at William & Mary, McLendon pioneered the creation of Black studies at William & Mary, serving as its founding director and continuing to shape the development of that area of study as it evolved into Africana studies.
As an English professor, McLendon's scholarly work focused on the Harlem Renaissance, Black women writers and African-American artists. She has written numerous books, including "The Politics of Color in the Fiction of Jessie Fauset and Nella Larsen," "Phillis Wheatley: Revolutionary Poet" and "Approaches to Teaching the Novels of Nella Larsen."
Although she retired from the university in 2013, she was asked to return a few years later to lead the planning for the 50th anniversary commemoration of the university's first African-American students in residence. That yearlong commemoration in 2017-18 included multiple special events, guest speakers and its own historic moments, including a resolution passed by the Board of Visitors in April 2018 to apologize for W&M's history with slavery and racial discrimination. That same month, two plaques — one honoring the first African-American students in residence at W&M and another recognizing the first women students — were hung on the Wren Building's portico.
Last year, McLendon published the university's first history of its Black community: "Building on the Legacy: African Americans at William & Mary, An Illustrated History of 50 Years and Beyond."
McLendon earned her bachelor's degree from Temple University and her master's and doctorate from Case Western Reserve University.
Patrick O'Connell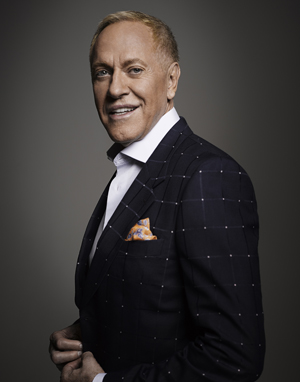 Known as "The Pope of American Cuisine," O'Connell is a self-taught chef and restaurateur whose Inn at Little Washington has won him such distinctions as the James Beard Lifetime Achievement Award. The inn is the first and only restaurant in the Washington, D.C., area to earn three stars from the Michelin Guide, and it is the only Michelin-rated restaurant in Virginia. According to the inn's website, O'Connell considers himself not just a chef but also a restaurateur, meaning he aims to restore and heal people with food being just one part of that process.
O'Connell is recognized as an innovator and entrepreneur. He grew up in Washington, D.C., and in 1978 opened the inn in a former garage. Over the next four decades, he worked with local farmers and artisans in the tiny town of Washington, Virginia, to develop an award-winning regional cuisine and thriving business.
The Inn at Little Washington has earned countless honors and was named one of the top 10 restaurants in the world by The International Herald Tribune. The James Beard Foundation has honored O'Connell and the inn with multiple awards, and in 2019, O'Connell received the James Beard Lifetime Achievement Award. This past November, U.S. President Donald Trump presented O'Connell with the National Humanities Medal.
In addition to his work at the inn, O'Connell is also highly involved in the community. He served as chairman of the Architectural Review Board of Washington, Virginia, and has worked with multiple charitable organizations, including Share Our Strength and Population Services International. O'Connell currently serves as president of Relais & Chateaux North America, and his American Culinary Pioneer Awards are presented annually.
O'Connell is also the author of a best-selling cookbook and has appeared on numerous TV shows. He previously received an honorary doctorate in the culinary arts from Johnson & Wales University.