Chen, Ramer awarded for service work
Two members of the William & Mary community will be honored at the university's Opening Convocation ceremony this afternoon for their service work.
Jiajia Chen '18 and Debbie Ramer, an instructor in special education at the William & Mary School of Education, will receive the 2016 President's Awards for Service to the Community at the event, which begins at 5:15 p.m. in the Wren Yard. The awards are presented each year to one student and one faculty or staff member, who each receive $500 to donate to the service organization of their choosing.
"It is meaningful that we honor the exemplary work of our awardees at Convocation, so incoming students can be inspired to learn about our community, create partnerships, and work with others toward justice while they are at William & Mary," said Melody Porter, director of the Office of Community Engagement. "Debbie Ramer and Jiajia Chen have developed partnerships across our community, connecting people to offer their best to each other."
Chen is being honored for her work with the Food Recovery Network, along with Branch Out Alternative Breaks, Commonwealth Catholic Charities and the Sharpe Community Scholars Program. Her $500 award will go to the food pantry project at the Pineapple Inn & Housing Center.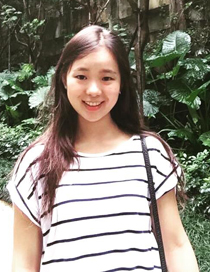 Throughout the past year, Chen has worked to help establish a Food Recovery Network chapter at the university. The organization recovers leftover food from campus dining facilities and transports those leftovers to local people in need at the Pineapple Inn and Feed the Need. Last year, the W&M chapter of the Food Recovery Network recovered 1,205 pounds of food.
"As a site leader with Branch Out, Jiajia learned about food justice issues and came back to campus to partner in the creation of Food Recovery Network, involving students who were in the Sharpe seminar for which she was a teaching assistant," said Porter. "And she plans to translate her experience of leading an alternative break into a longer-term international experience. Jiajia makes connections from one experience to the next, always looking to build on and deepen her work."
Chen said that she was honored and humbled to learn that she would receive an award for her service.
"It is a recognition and celebration of two years' worth of collaborative work with the many wonderful peers and communities," Chen said. "I hope it will inspire us to expand our efforts to serve our communities. Community service is personally rewarding to me because it allows me as an international student to get a deeper understanding of my local community and make meaningful connections to people here. I am lucky to be able to follow my spirit for service beyond my high school to college, beyond campus to my community and beyond my home country to exciting new corners of the world."
Ramer, who is beginning her ninth year of teaching at the university, is being honored for her work with such William & Mary programs as WMSURE and the 1693 Scholars as well as community organizations like the One Child Center for Autism, the Peninsula School for Autism, Big Brothers Big Sisters of the Greater Virginia Peninsula, DJ Montague Elementary School and Hampton Roads Academy. She is donating her $500 award to the One Child Center for Autism and Big Brothers Big Sisters of the Greater Virginia Peninsula.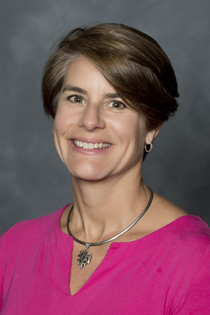 "Debbie's work in the community as an advocate for children, and in particular, people with autism extends into her classroom," said Porter. "Through research and teaching, Debbie is working toward systemic change that will make our schools and communities fully inclusive of children with exceptionalities."
As part of her work in the community, Ramer has partnered with multiple local school districts to provide free or low-cost professional development to special education teachers and conduct surveys on specialized reading instruction and the retention of special education teachers.
"I am honored to receive this award, as I know that many of the faculty, staff and students at the College of William & Mary are engaged in community service and outreach through their research and volunteering their time," Ramer said. "One Child Center for Autism and Big Brothers Big Sisters of the Greater Virginia Peninsula are both amazing organizations who are doing valuable work for individuals in our community. I am pleased that I am able to highlight their very important work through receiving this award, and hope that the donation will help them accomplish their goals."