Five professors receive Alumni Fellowship Awards
The following story originally appeared in the fall 2015 issue of the W&M Alumni Magazine. Photos by Adam Ewing - Ed.
Every year, the W&M Alumni Association honors a select group of outstanding young faculty members with Alumni Fellowship Awards. This year's recipients are: Eric Han, Molly Swetnam-Burland, Jonathan Scheerer, Jeremy Stoddard and Neil Norman.
Eric Han
Associate Professor of History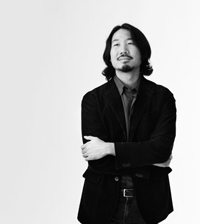 Budget showdowns, congressional power struggles and controversial national symbols are some of Eric Han's research interests — it's just that he's looking back into the history of East Asia to study them.
"Examining these historical developments in East Asia allows us to test the universality of a lot of our own beliefs and our own positions," he says. When the Japanese parliament sought greater political influence in the 1890s, they used government shutdowns and budget threats to do it. "You do see very interesting repetitions of similar political strategies."
Broadly, Han's work examines questions on national and individual identity in China and Japan. As a Chinese-American, Han taught English in Japan in the 1990s and was intrigued by the Chinese communities there, given the two countries' long and contentious history.
Since then, he earned a Ph.D. at Columbia and has been looking at the challenges facing Sino-Japanese reconciliation ever since. After a brief moment of pan-Asian solidarity in the late 19th century, much of the 20th has been marked with discord and war between the two nations. Han helps his students draw parallels with other long-standing cultural conflicts.
"We can understand that everyone has their subjective perspective: that Japan needs its own view and that the American South needs its own view," he says. "We accept that to a certain degree — that everyone has a right to have their own perspective — but we can't coexist in the world without shared understanding about what states should do; how to cooperate and promote trade; how individuals should be treated. We have to have these shared rules and norms."
And as he tackles the complex issues surrounding his own background, he helps his students answer their own personal questions.
"I can make my research useful to them or provide some insights about how we live in the world," Han says. "I can bring from the answers I've received some type of insights for them. This is more or less how I approach the broader goals of the humanities."
Blending his own research with his teaching pursuits makes William & Mary the perfect fit. He says, "William & Mary is a wonderful institution because it allows you to develop your own approach, because so much value is placed on teaching and research."
Tools of the Trade
Han's contemporary Apple computer is connected to an old-school IBM keyboard.
"I'm a fetishist for old technology, probably like a lot of other historians." It's all about the mechanical, spring-loaded keys.
180 Degrees
As an undergrad at Princeton, Han started the school's first student anime club and earned his bachelor's — in molecular biology.
Molly Swetnam-Burland
Associate Professor of Classical Studies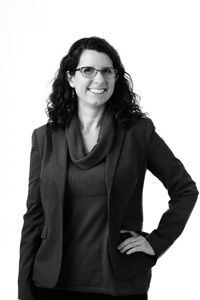 Students who went on last year's study abroad trip to Italy with Molly Swetnam- Burland might call her a really fast walker. But that's just because she's so enthusiastic about her research and wanted to pack as much material as possible in the few days the group had in Rome and Pompeii.
Swetnam-Burland teaches in the College's Classical Studies Department, including classes on Roman archaeology and art, the cities of Rome and Pompeii and Latin language and literature. She has been interested in Roman material culture (and Pompeii especially) since taking coursework as an undergraduate student. Her research is important to her not only because she has an interest in how the Romans lived, but she believes this type of research can benefit her students as well.
"I love teaching about the Romans because we must put different pieces of evidence together, like a puzzle, to truly understand them — combining art, inscriptions, ancient texts, each offering a little bit of the big picture. I think that looking at the world in that way, balancing complementary material, is good for students whatever their major is."
At various points in her life, Swetnam-Burland wanted to be a writer, teacher, historian and an actress. "I guess that my current job rolls a lot of aspects of this into one, since teaching in college requires a bit of showmanship and lots of creativity."
Swetnam-Burland joined the W&M faculty in 2008. "I've taught at several different institutions, and this is my favorite. W&M students are smart, diligent and endlessly curious." While on leave this past year, Swetnam-Burland took an Italian class at the College and she enjoyed having the chance to get to know a group of students from a new perspective. "Our students juggle a lot — extracurricular activities, double majors, internships — and they are really cool and interesting people."
Swetnam-Burland recently completed a book about "Egyptianizing" motifs in Roman material culture, which explores how, when the Romans annexed Egypt in 30 B.C., they began not only to import Egyptian artifacts to Italy, but started to emulate these styles in their own art.
"I'm proud of the writing I've done, the travels I've taken, the awards I've gotten. But mostly, I think I'm proud that I continue to learn more about the ancient world every day. I love reading new things and hope to remain curious."
Favorite Campus Spot
Swem Library. "What is better than getting lost in the stacks, surrounded by books? There is always something new that piques my interest."
After Class
"I like to jog, spend time with my family, knit and cook … and I've been known to binge-watch a series on Netflix."
Jonathan Scheerer
Associate Professor of Chemistry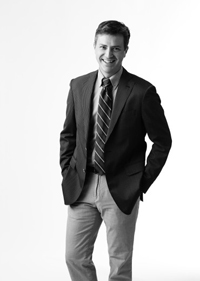 Thanks to a two-year-old in his house, Jonathan Scheerer is expanding his understanding of chemistry.
"You never realize how much chemistry nerd gear is out there until you have a child," he says. "Other people think that your child should have a lot of these chemistry bibs and periodic table onesies."
For Scheerer, an associate professor of chemistry, it's fun to watch young people — undergraduates, in this case — get excited about science research.
"Even before I got here, there was one student who was emailing me about what research I was going to be doing," he says. "So they're certainly passionate about getting involved in these things, even though they're 18 years old. They'll bring so much enthusiasm that it's fun to direct them in a way that fits in with scholarship."
The Scheerer Lab focuses on the study of biochemical products found in nature. While examining, reproducing and then modifying compounds originally produced by fungi or plants, Scheerer and his students are also exploring possible therapeutic applications.
"We're taking something that is produced in nature and trying to make it de novo from simplified building blocks that you can essentially order," he says. "How do you build that same structure, even though it's produced by a fungus in nature? How do you make it in the laboratory? This gives you the opportunity to ask many broad questions around that."
Students relish the chance to do this sort of unique research, but Scheerer values the mentoring opportunity just as much.
"William & Mary is really perfect for me in that it has one foot in the traditional liberal arts, but it's also research-active," he says. "At least for chemistry, we don't have a Ph.D. program. That's a unique niche when you try to do research with almost exclusively undergraduates."
Scheerer's experience as an undergraduate at Beloit College in Wisconsin continues to inform his perspective on education. He can easily draw connections between where he started and where he is today.
"It made a big difference for me in terms of involvement and all kinds of learning. I saw wonder and amazement and great passion in a lot of different subjects. I don't know that I would have gotten that same exposure in a larger state institution, so it sent me on the path of being more of a lifelong learner," he says. "I guess you'd say that's coming back full-circle now."
The Right Equipment
As a Columbia summer researcher, he sat at a "desk" that was just a door laid across two filing cabinets. They left the knob in.
Chemical Links
Took his entire lab to a conference in Maryland, where they played miniature golf to unwind. "I don't know if minigolf is the way to flesh out the best in everyone," he says with a smile.
Jeremy Stoddard
Associate Professor of Education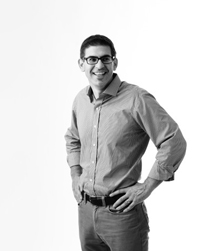 School of Education professor Jeremy Stoddard has a piece of paper thumbtacked to a board in his office. It's a student evaluation form that a school principal filled out, assessing one of Stoddard's students. At the bottom it reads, "I hired her!"
For Stoddard, the fact that his students are able to make an immediate impact in schools is the accomplishment he's most proud of in his nine years of teaching at William & Mary. "I feel very fortunate to work with the students that we have here at William & Mary. They come here because they want to be challenged and they want to work hard and engage."
Stoddard came to William & Mary, not only for the teaching-research mix, but because a lot of his work is in history education. "It's sort of a history geek's paradise."
Stoddard's research focuses on how students learn about history and politics through media. He realized how much teachers' political views came into the decisions of what media they engage students with. "More recently, I've been interested in how that's affected all the money going into politics — a lot of it's been in media strategy, both news and advertising. How do we prepare kids coming out of high school for that media-rich political environment? How do we help them critically filter political messages they find in media, as well as prepare them to be able to take political action as citizens using these media forms?"
Stoddard has also been involved in studies regarding the impact and validity of standardized testing. What Stoddard and his colleagues have found is that teachers who are engaging their students in things like higher-level thinking, inquiry and writing have students who do as well or better than those who teach to the test.
"You can still teach in more authentic ways, where kids will learn things they actually need out in the world. When you come out of school, nobody asks you to take a standardized test."
Stoddard directed the Cambridge Study Abroad Program in 2009 and has taught in two D.C. Summer Institutes. Last year, Stoddard received a Reves Faculty Fellowship, taking two graduate students to Singapore to complete a study comparing Virginia teacher development programs to those in Singapore.
"These types of experiences have made William & Mary unique. Especially at research universities, you don't always get to cross into other departments."
Roots
"I think students are surprised that I grew up on a small farm in Minnesota. I don't have what they perceive as a Minnesota accent. Not everyone in Minnesota talks like they do in 'Fargo.'"
Extracurricular
Stoddard is a member of the Colonial Ale Smiths & Keggers (CASK), a local home brewing club.
Neil Norman
Associate Professor of Anthropology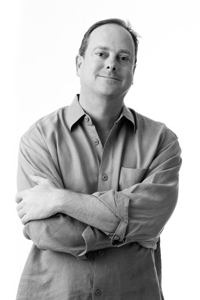 When Neil Norman was a kid, he wanted to grow up to be an architect. But when he got to college, he quickly discovered that he didn't like the advanced mathematics courses required for the field. "I kind of fell into archaeology because it's a way to do architecture in reverse. We're thinking about the way in which structures fall apart and what's left."
Norman serves as the coordinator for the College's concentration in African studies and teaches African archaeology and African diaspora. His research focuses on the nature of cities: how and why they came to be, who lived in them, and how they relate to rural communities. "I've always been fascinated with cities mainly because I'm from a rural area of south Georgia," Norman says. "So I always looked at cities from the outside, while it seems like most historians and archaeologists look at rural areas from the outside."
Norman's work has been concentrated on the 16th through 19th centuries in West Africa, and while Williamsburg is thousands of miles away, the slave trade entwines the history of the two areas. Norman has been looking at a series of palace complexes in West Africa that were all involved in the transatlantic slave trade. "There were places where approximately 1 million people were sold into slavery," Norman says. "That often consumes everything else, but these places were also very vibrant cities in their own right. What I've been trying to do is tease out the political and economical dynamics of the slave trade, but also look at how rural people related to urban people." This past summer, Norman shifted the location of his work, doing similar research in Zanzibar in East Africa.
"I think we can learn a lot from how and why cities fall apart," Norman says. "Archaeology is a good sounding board, and also it's a way to look at where we might be going instead of just where we've been."
Norman enjoys the freedoms that are associated with being a professor. After he finished his undergrad, he worked as professional archaeologist, which meant he had to dig exactly where other people told him to dig. "Now I get to choose the places and topics that I want to address," Norman says. "And there's a mix of different genres — I get to teach, I get to do historical research and I get to do field excavations. I like to jump around between all those different domains, and I wouldn't be able to do that if I wasn't associated with the university."
Occupational Hazards
"There have been several times when I've done demonstrations in class on how to make a stone tool and I've cut myself. I've also stepped on a cobra in the field."
No. 1 Dad
Has two kids. "That's basically my spare time — playing in the park with them, enjoying a not-so-quiet afternoon.