Men's gymnasts are national academic team champions
The William & Mary men's gymnastics team earned the program's sixth College Gymnastics Association national academic team title after posting the highest recorded grade-point average since the inception of the team award in 1991. W&M's 3.622 grade-point average eclipsed the previous record of 3.616 that was established by Cornell in 1993.
The success continues a long-standing tradition of excellence in the classroom by Tribe men's gymnasts. The program won the national academic team title in 1991, 1992, 2002, 2008, 2012 and 2014, while placing second six times (1994, 2000, 2001, 2003, 2009 and 2013). Additionally, W&M has finished third on three occasions (1999, 2006 and 2011).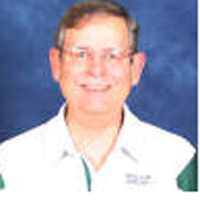 Tribe gymnasts also continue to lead the nation with more individual All-America Scholar-Athlete honors than any other program in men's gymnastics. Twelve W&M standouts garnered the honor this year. In total, 37 Tribe gymnasts have combined to earn 121 All-American Scholar-Athlete honors.
"The sustained effort it takes to set the all-time team academic record while devoting up to 20 hours a week in workouts and then competing in or traveling to compete in meets against the best teams in the nation on weekends is absolutely remarkable," coach Cliff Gauthier said. "Success on and off the field of play is what William & Mary athletics is all about and, as a result, I could not be prouder of our men's gymnastics team."
In addition to the academic accolades, W&M recorded one of the program's most successful seasons in 2014. The squad claimed the Eastern Collegiate Athletic Conference (ECAC) title for the fourth time and advanced to the NCAA Championships with a No. 12 national ranking. En route to claiming the ECAC team championship, eight Tribe gymnasts combined to win 13 all-conference honors, while the team claimed four individual event titles.
Individually, senior Landon Funiciello concluded one of the greatest careers in program history by earning NCAA All-America honors on rings for the third time, joining former Tribe standout Ramon Jackson as the only other three-time NCAA All-American in school history. Additionally, the Baldwinsville, N.Y., native was selected as the Senior Gymnast of the Year by both the ECAC and USA Gymnastics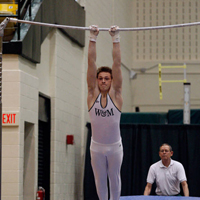 Eleven William & Mary gymnasts earned first-team All-American Scholar-Athlete designation by the College Gymnastics Association for the 2014 season: Futa Ikeda, Sam Patterson, Funiciello, Mat Turnansky, Peter Ten Eyck, Daniel Potemski, Neal Courter, Keaton Ackerman, Aria Sabbagh, Michael Deitz and Jason Wang. With the honor, Potemski becomes the ninth gymnast in school history to earn first-team All-American Scholar-Athlete accolades four times.
Second-team All-American Scholar-Athlete designation was awarded to J.J. Jindra.