Just what the doctor ordered: Gymnastics, Funiciello almost a perfect match
Landon Funiciello '14 jumped around so much as a little kid – off of chairs, sofas, you name it – that his frightened mother took him to a pediatrician and asked what she should do.
Enroll him in gymnastics class, the doctor said.
Talk about sound advice.
Funiciello was recently named the ECAC senior gymnast of the year in celebration of his work on rings -- his specialty -- parallel bars and vault. He leads the William & Mary gymnastics team, ranked 12th nationally, into the NCAA championship starting today at the University of Michigan. The Tribe competes in the first session in a group that includes Oklahoma, Stanford, Illinois, Iowa and California. Live streaming is available at NCAA.com.
The NCAAs is where Funiciello started making a name for himself as a freshman. Unheralded out of high school, he came from nowhere to earn All-American honors in the rings his freshman year. Suddenly, people had to pay attention.
"And he did it with a real simple dismount," said Coach Cliff Gauthier. "He's grown more and added more and more difficulty to his routines. His initial learning curve when he got to W&M was absolutely incredible, because he hadn't had a great background in gymnastics when he came here ... He's so coachable and takes in all of this information and seriously applies it. All of a sudden he's one of the best in the country."
Funiciello, three times a Provost Award winner for his academic prowess, suffered a major setback his sophomore year, nearly tearing a bicep when a leather strap snapped during the end of a routine. The arm injury cost him a calendar year.
"It forced me to take advantage of every turn I took in practice and the training room," he said. "It forced me to realize you only have so much time left in a sport and it's critical to use that time wisely and efficiently, to take care of your body because obviously that's critical to competing all four years."
Gauthier said it also enabled Funiciello to work on the process of visualizing and relocating the landing area while in the air, an aspect that he had given him trouble.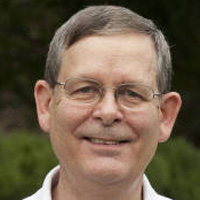 Funiciello has tweaked his routines repeatedly during four years at William & Mary, looking for that elusive combination of elements that maximize the difficulty in the eyes of the judges but also enable the performer to store up enough energy to get through the routine and end with a strong dismount.
Against the Naval Academy earlier this season, Funiciello scored a 16.4 on the rings – shattering the previous school standard of 15.95 that he established earlier in the year. It was the second-highest score on the rings in NCAA gymnastics history.
"I want all of the strength elements to come as early as possible so I can do them while I'm fresh," Funiciello explained about his routines in general. "So (the question becomes) what are the first three, how are you going to break them up, because there are only so many swing moves you can do?
"I've actually gone through a good number of routines in the last 2 years. Last year changed routine four or five times before going with routine I used at NCAAs. This year – I'm still tweaking."
He recalled a fleeting thought that the routine against Navy was proceeding as well as any he'd ever done, but there was still the landing to stick and his entire focus was on getting that right.
"The judges still found enough to deduct six-tenths of a point," he said with a wry smile.
Next year, Funiciello will become part of a remarkable streak achieved by the men's team under Gauthier. He will attend medical school, the 31st men's gymnast to do so in Gauthier's 41 years as coach.
"Gymnastics very much parallels what you have to do in medical school," Gauthier said. "It's such a progressive world that requires such concentration, such incredible persistence, and you've got to every day give all you have and keep that up for a long, long period of time. Our gymnasts have bought into that and as a result, they position themselves nicely to get into medical school."