William & Mary leads nation in study abroad among public universities
The College of William & Mary has the highest percentage of undergraduates who participate in study abroad programs compared to any other public university in the United States, according to a report released by the Institute of International Education.
The university's ranking is the result of 45.7 percent of William & Mary undergraduates participating in study abroad by their graduation date, according to the IIE's Open Doors 2013 Report on International Educational Exchange, which measures the number of students who studied abroad in the 2011-2012 academic year, including the summer of 2012.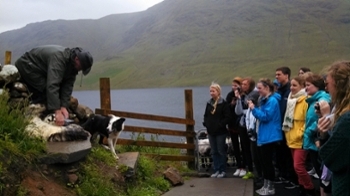 "William & Mary's top ranking in the Open Doors report is another testament to our emergence as a leading global liberal arts university," said Stephen E. Hanson, vice provost for international affairs and director of the Reves Center for International Studies. "It's clear that our students, faculty and staff have genuinely embraced the promise of deep global engagement in 21st century higher education."
William & Mary had 653 undergraduate students study abroad in the 2011-2012 academic year and 2012 summer term. The university is a leader among global education even when compared with private universities, ranking 20th in the report's list of top 40 doctorate-granting institutions. The only other Commonwealth school listed in the top 40 of doctorate institutions was the University of Virginia (32.3 percent).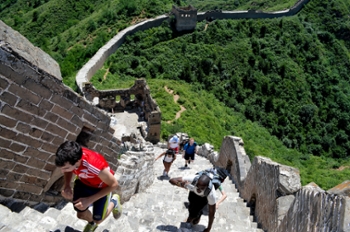 William & Mary's Reves Center for International Studies offers students a diverse selection of study abroad opportunities through the Global Education Office (GEO). Students receive support, information, resources and guidance on various study abroad programs and international university exchanges through the Global Education Office, which also provides workshops, peer advising and re-entry assistance for students returning from their study abroad experience.
"William & Mary's strength in study abroad stems from deep cooperation with academic departments to connect overseas programs with students' academic plans and the liberal arts tradition," said Sylvia Mitterndorfer, director of global education for the Reves Center. "In addition, this year overseas scholarships have risen to more than $300,000, providing the resources to help make study abroad as accessible as possible to students interested in pursuing such opportunities."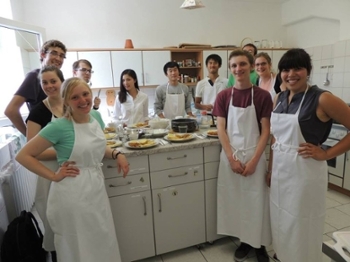 The Open Doors report is published annually by the IIE with funding from the U.S. Department of State's Bureau of Educational and Cultural Affairs. During the 2011-12 academic year, 283,332 American students studied abroad for academic credit, an increase of three percent over the previous year and an all-time high, according to the report. Europe remains a highly sought-after study abroad region, but an increasing number of students are studying in China, according to the report.
The report also looks at the number of international students studying in the United States. According to the report, new international student enrollment in the fall of 2012 increased 7 percent over 2011, which is a convincing indicator that international students see a U.S. degree as a sound investment in their future careers, according to the IIE press release on the report.
"The careers of all of our students will be global ones, in which they will need to function effectively in multi-national teams," said IIE President and CEO Allan E. Goodman. "They will need to understand the cultural differences and historical experiences that divide us, as well as the common values and humanity that unite us."
The report is the latest of several published this year in which William & Mary has come out on top. In September, U.S. News & World Report ranked W&M as the top public university in the country for its commitment to undergraduate teaching. Another recent report published by the Chronicle of Higher Education shows that 14 recent alumni received Fulbright grants last year -- more than any other college or university in Virginia. W&M is also a leader in preparing students for lives of service. According to the Aspen Institute and Washington Monthly, William & Mary had more graduates enter service careers over the first decade of the new millennium than any other national university.