Spike named judge for Mahon Essay Prize at the Courtauld Institute of Art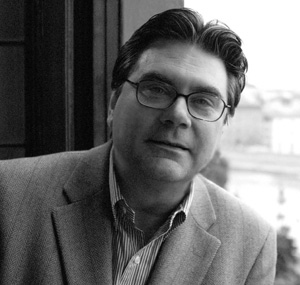 John T. Spike, assistant director and chief curator at the College of William & Marys' Muscarelle Museum of Art, has been chosen as a judge for the 2012 Sir Denis Mahon Essay Prize. The Mahon Essay Prize was established in 2010 at the Courtauld Institute of Art in London, England, to honor Sir Denis, who was one of the most distinguished art historians and collectors of the 20th century.  
"I am delighted to participate in the judging of this prize," Spike said, "which aims to encourage art historians to strive for the high standards of Sir Denis's publications, in which superb scholarship is presented in a lucid, lively style of writing that reflects his extraordinary mind." 
The Sir Denis Mahon Essay Prize judging panel is chaired by Professor Deborah Swallow, Märit Rausing director of the Courtauld Institute of Art. This year's judging panel comprises an international panel of distinguished experts and curators on art, including  Dr. Stephen Deuchar, director of The Art Fund; Dr. Dawson Carr, curator of Italian and Spanish Painting at the National Gallery of London; Dr. Gabriele Finaldi, director of conservation and research at the Museo Nacional del Prado in Madrid; Nicholas Turner, formerly deputy keeper in the department of prints and drawings, British Museum, London (1974-94), and then Curator of Drawings at the J. Paul Getty Museum, Los Angeles (1994-98); and Professor Sir Christopher White, formerly director of studies at the Paul Mellon Centre for Studies in British Art (1973-85), and then Director of the Ashmolean Museum (1985-97).
The Prize comprises an award of £1,000 for an unpublished essay by a Courtauld alumnus on a topic that reflects Sir Denis's wide ranging interests in art history, especially Italian painting of the 17th century. The prize-winning author will present their essay as a lecture at the Kenneth Clark Lecture Theatre at the Courtauld Institute of Art and attend a reception in honour of Sir Denis November 8, 2012.