Mitrovic, MacMasters and the act of 'giving back'
John Mitrovic was stumped.
He had been invited to address William & Mary's senior student-athletes as they prepared for graduation and life on the outside. He had no idea what to say.
Finally, Mitrovic '83 went biographical.
He told the audience about his father, a Croatian refugee who escaped from the Fascists into Italy in 1944. Fluent in six languages, he attended the University of Bologna medical school for a year and a half, left to serve in the war then returned a year later and finished his medical degree.
He had no money. As often as not, he ate because restaurant owners allowed him into the kitchen after hours to eat leftovers. After 12 years of practicing medicine in the United States, he cruised back to Italy, bringing with him a huge white Cadillac.
"He wanted to show the people who had helped him that he had made it," Mitrovic told his audience. "And he went to everyone who helped him make it through school and paid them back."
He continued: "Someone helped you get through William & Mary -- maybe a coach, maybe a professor. Some of you who received money got it because someone before you gave back. There is going to come a point in your life when you're able to give back. When that time comes, give back. Give back."
Mitrovic, Wayne MacMasters '83, Jeffrey Verhoef MBA '91 and Steve Howell – partners in Tidewater Physical Therapy, Inc. -- have been giving back to W&M in one form or another since 1986.
Mitrovic and MacMasters played football for Jim Root and, their last three years, for Jimmye Laycock. Mitrovic was a linebacker, MacMasters a defensive end. They lined up on the same side of the field then, and they're aligned now in a business that has grown to 32 offices.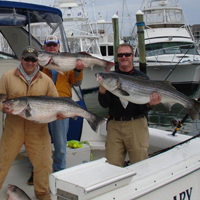 "It's a good marriage," Mitrovic said. "I've been very fortunate to have three partners who I know exactly where they stand and can trust. It's the same thing a marriage is built on: trust, love, respect, loyalty and integrity."
The first two years he was in business, MacMasters would leave his Newport News office for W&M Hall, where he would help the training staff treat more seriously injured athletes. When Mitrovic joined in 1988, those duties fell to him.
Eventually, MacMasters and Mitrovic agreed to open a Williamsburg office that Mitrovic would run. Included would be all of the work at William & Mary.
For years, Mitrovic roamed the sidelines at nearly every Tribe football game, home and away. His travel expenses came out of his own pocket, and the time he spent was as a volunteer.
Today, he still travels to every football game in the state, and he still volunteers. On Saturday, he'll be on the sidelines for the Tribe's Homecoming contest against Maine, assisting Andy Carter.
MacMasters never misses a home game and will be in the stands with his family.
"I'm 100-percent fan these days," he said.
Both men credit the late Mont Linkenauger, professor of kinesiology, but also a physical therapist and trainer, as one of their most influential forces at the College. MacMasters was pursuing a career in education before he and Linkenauger met.
"Mont (and wife Virginia) would throw an annual party and have all of the kinesiology students there," MacMasters said. "I was in a biology class, or maybe genetics, and several of us were having difficulty with a specific topic. Mont literally pulled us aside and did an hour tutor session with us on a subject that wasn't even his to teach – and not even in his department. But he knew it cold. He was just an incredibly bright guy.
"Mont gave me a lot of confidence that I was a very good student and could go a lot of different directions. He encouraged me to go after whatever I wanted to go after, that I was capable."
Mitrovic calls Linkenauger "way ahead of his time as far as rehabbing injuries." Both still employ some of his concepts, even though they've never seen them done anywhere else.
"Hey, they work," MacMasters said.
Their education at William & Mary put them far ahead of the competition at the next level.
"Undergraduate education at W&M was more difficult than graduate school at Duke," said MacMasters, who received a master's degree in physical therapy there.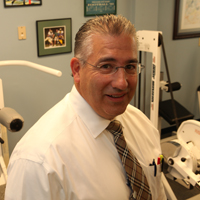 Adds Mitrovic: "When I was interviewing for graduate school at Long Island University, I remember a woman saying, 'How could you have had human anatomy as an undergraduate?' I didn't know that wasn't the norm at other schools. I'm like, 'Well, I did.' And she says, 'You had a modality course, too?' I just shrugged and said, 'Yes, I did.'"
Football was a different story. Though there were some notable victories – Colgate in 1979, at Rutgers in '80, at East Carolina in '81 and at Richmond in '82 – the team finished with a losing record all four years.
The future path of football seemed uncertain. One minute, President Davis Paschall was moving the Tribe towards the higher-dollar Atlantic Coast Conference. Then Paschall stepped down and his replacement, Thomas Graves, wanted football to adopt a more frugal, Ivy League philosophy. Add in a budgetary problem that required a greater investment from the Educational Foundation (today's Tribe Club) and, eventually, there were discussions -- short-lived – about whether football should be dropped.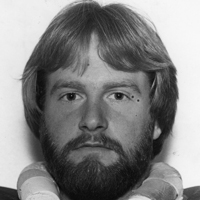 "When the move (to the ACC) fell through, football became a divisive issue," MacMasters said. "Jim Root was fired, Jimmye Laycock was hired . . . It wasn't a bed of roses. My best friendships were forged at W&M, and some of my most significant challenges were at W&M, both academically and athletically."
Mitrovic said that, despite the hardships, the men he knows are "still pretty rabid Tribe guys. We didn't win back then – but we wanted to win. Some of the victories we had, we made happen, like willed it to happen."
Asked why he has spent so much of his life immersed in all things William & Mary, Mitrovic related a story from high school. As a senior, he believed in symbolism. The night he decided he was going to William & Mary, he went into his coach's office at St. Joseph's High in New Jersey, stripped off his red shirt and shorts and replaced them with W&M shorts and shirt.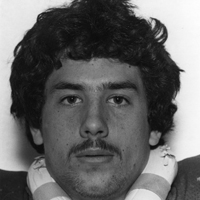 He walked over to the coach and proclaimed, "The transition is done." The coach, furious, told him it didn't matter what color jersey he had on, when he got cut, he would always bleed red.
"That resonates with me, even after all of these years," Mitrovic said. "Don't forget where you came from; that was his message. I still bleed red, but there's a lot of green mixed in there. I never forget that this is where I came from."