Caitlin Roberts '13 wins Freeman-ASIA award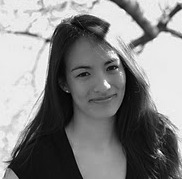 When Caitlin Roberts '13, a government major and biochemistry minor, applied for the Freeman Award for Study in Asia (Freeman-ASIA), she was carrying on a family tradition.
Her older sister had been a Freeman scholarship recipient about a decade earlier, and used her award to study in Taiwan. For Caitlin, it would be used in Singapore to study at the National University of Singapore (NUS) as she had already applied to William & Mary's exchange program to the Southeast Asian nation when she sent in her scholarship application.
"I found out I was accepted to the National University of Singapore program the day the scholarship applications were due," recalled Roberts.
Her decision to study in Singapore was based in part on the opportunity to attend NUS, but also to learn more about her own family in the region.
"Singapore is a great jumping-off point for Southeast Asia," said Roberts, who has also participated in the William & Mary summer program in Beijing, China.
"My mother was born in Malaysia and I have family in Malaysia and Indonesia. Eventually I want to see every country in Southeast Asia."
 "I've been really lucky to connect with some family members that I haven't seen in over 10 years. I love hearing about how my mother grew up and our family history in Malaysia. My grandmother was the youngest of 16 children from two different wives, so there were many people living in the big family house. My family had a rubber farm and lived through the Japanese occupation and Communist insurgencies, and I've learned about my family during those times."
The Freeman-ASIA award is available to undergraduates who are United States citizens or permanent residents intending to study in Asia or Southeast Asia, among other eligibility requirements. Once the scholarship recipient returns to their home university, he or she must complete a service requirement to help promote study abroad opportunities in Asia.
Roberts is planning to cook Singaporean dishes for the College's Language Houses, special-interest residence halls which allow students the opportunity to explore a language and culture, in order to better introduce students to Singaporean culture.
"Living in Singapore has been a real education in the mixing of different Asian cultures, something I didn't learn much about before I studied here," reported Roberts. "One thing I personally love is all the good food, because of the mixing of different nationalities and cuisines."
Roberts, a strong advocate of studying abroad, urges all students to consider it.
"Do it! Even if you have traveled outside of the United States, living in one place for a few months is a great way to immerse yourself and start to appreciate and understand a different culture."
"The advice and support of the Reves Center staff has been very helpful and made study abroad a much simpler process than I imagined," she said. "It was an honor to be selected for the Freeman-ASIA award, and I am deeply grateful as it has helped me and my family, which, like many families, is struggling in this economy. Thank you!"
The Freeman-ASIA scholarship may be used to cover the costs of study abroad programs and related expenses including airfare, basic living costs, local transportation, books and more.
Students interested in the Freeman-ASIA award and other study abroad scholarships should visit the Global Education Office at the Reves Center for International Studies to learn more about potential opportunities for financing study abroad. The Charles Center also administers a number of scholarships which may be used toward stude abroad opportunities, and provides online resources.