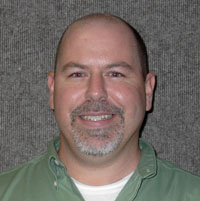 Graham C. Ousey
Professor
Office: Boswell Hall 215
Email: [[gcouse]]
Research Areas: Social Ecology of Violence; Victim-Offender Overlap; Dynamics of Offending and Victimization; Immigration and Crime
Office Hours: Tuesday/Thursday 4:00-5:00 p.m. or by appointment.

Areas of Specialization
Criminology, Deviance and Social Control, Stratification, Research Methods and Statistics
Education
B.S., Radford University
M.A., College of William & Mary
Ph.D., Louisiana State University
Honors and Awards
Arts and Sciences Distinguished Term Professorship, 2010-2013
Faculty Award for the Advancement of Scholarship, W&M Phi Beta Kappa Society, 2010
Recent Teaching
Criminology
Deviance and Social Control
Crime and the Life-Course
Sociology of Violence
Research Methods
Research
Professor Ousey's research seeks to develop better understanding of the epidemiology and etiology of crime and social control. His work is guided by the notion that emergent products of human social organization—institutions, associational networks, vertical/horizontal segmentation, cultural differentiation—are key to understanding variation in serious crime and social controls across places and social groups as well as in explaining continuity and change in individual trajectories of crime.  His past and current projects generally address one of several themes: 1) the impact of broad-scale socially-transformative forces, such as deindustrialization, illicit markets, and immigration on crime rates; 2) differential effects of economic conditions, civic institutions, and emergent cultural factors on crime across geographic contexts and racial groups; 3) how well prominent life-course theories explain longitudinal variation in individual criminal offending and victimization; and 4) the impact of racial and class structures on the utilization of, and public support for, punitive social controls.