Resources for Teaching and Research
The Institute for Historical Biology "thinks globally and acts locally." The actual physical space of the Institute houses a biological anthropology laboratory and computer room for the use of primary data by student and professional researchers. The hundreds of thousands of observations of the New York African Burial Ground bioarchaeological project constitute the initial core of a continuously expanding database.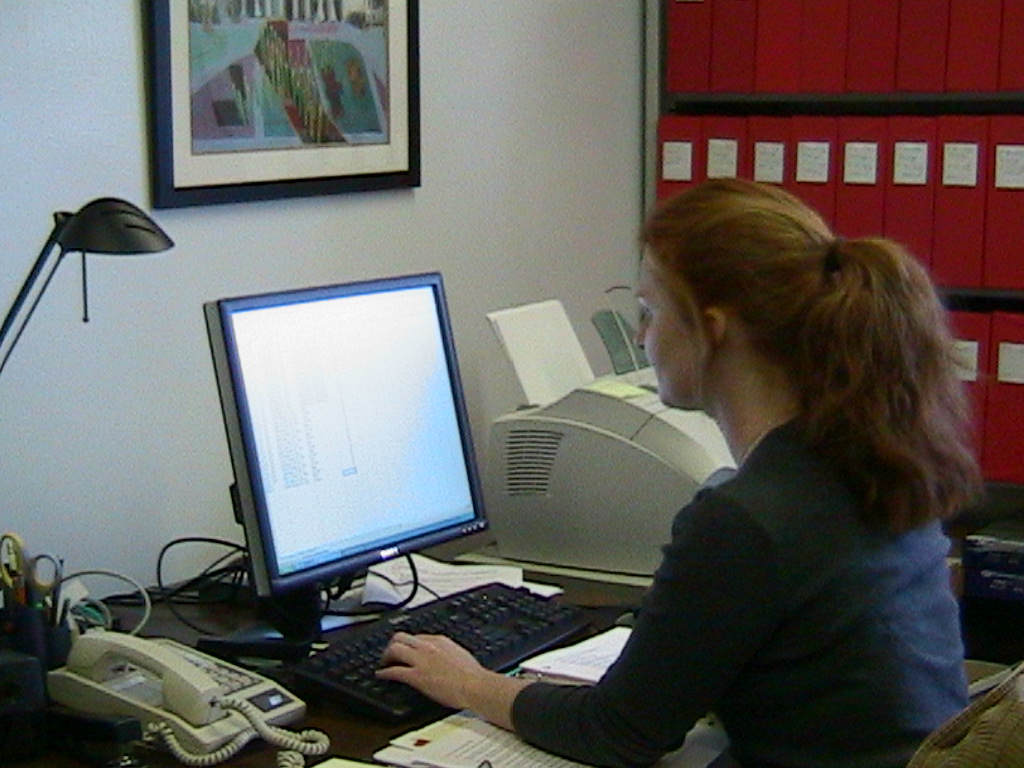 The collection of other comparative data has begun to cover the biocultural and bioarchaeological aspects of other sites in the African Diaspora in the Americas (locations of descendants of African people forced to migrate from the early 16th to the late 19th centuries) and the Atlantic World. The biological effects of slavery under differing industrial regimes, social arrangements, and geographical locations throughout the Americas are subjects well suited for the IHB. Not only are organic stresses relatively pronounced, but the study of the African Diaspora has long been subject to richly ideological debates about biology and history and that history is often directly relevant to current issues. The Institute plans to expand its biohistorical database to include examples of most populations of the colonial Atlantic World.
The Institute and its collaborators completed the first phase of research on the extensive data of the New York African Burial Ground in 2006. This, the largest and earliest colonial American bioarchaeological population, has undergone over a decade of study producing unparalleled information on the demography, disease, nutrition, genetics, occupational stress, archaeology, history, and culture of the 419 human skeletons that were excavated in Lower Manhattan in 1991-92. The Project's exploration of biocultural, critical, multidisciplinary, and publicly engaged approaches provides a cornerstone for an expanded discussion of the potentials and limitations of those ideas. The database provides a potential basis for many, many studies by faculty and students, the value of which is also pedagogical.
New courses of the Department of Anthropology, W&M, relate the curriculum directly to resources of the Institute. These courses include Biocultural Anthropology, The Idea of Race, Senior Seminar in Bioarchaeology, Bioarchaeology and the African Diaspora, and a laboratory methods course in Human Skeletal Biology that help students prepare for research. The four-field offerings of the Department of Anthropology, its historical focus and the active research of other William and Mary programs are essential to the Institute's utilization as a hub for integrative ideas, teaching, and research.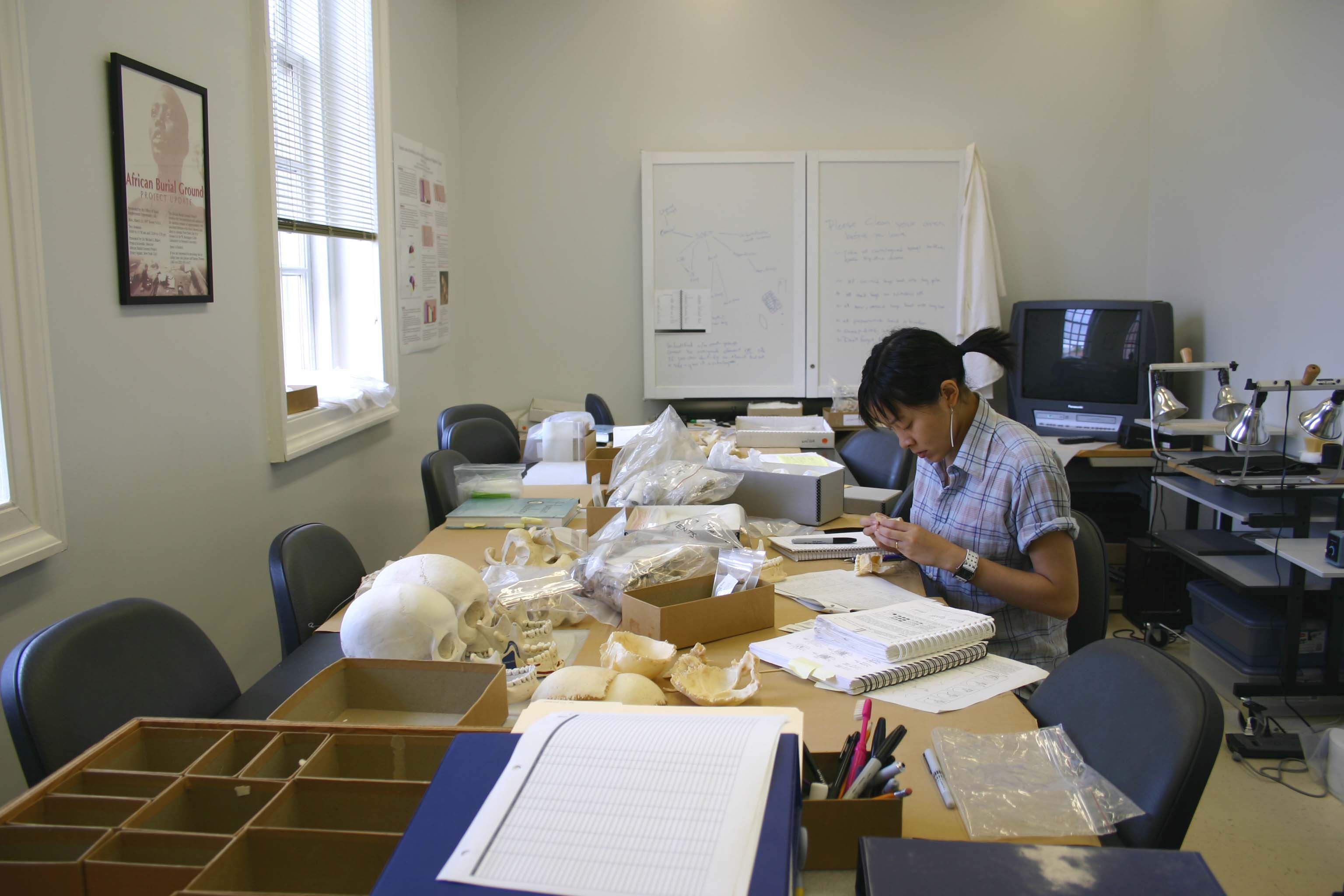 Available resources include:
Comparative Bioarchaeological Database
Comparative Biohistorical Database
New York African Burial Ground Database
Network of Distinguished Scholars and Students
Basic Laboratory Facility
Scientific Racism / Idea of Race / Bioarchaeology Library