Institute for Historical Biology
Institute for Historical Biology
The Institute for Historical Biology provides a space where the interaction of human biology and culture can be examined in new ways. The Institute fosters research that departs from biological reductionism in order to consider the organic effects of the learned relations of society. How have diverse social conditions produced differences in the physiological, developmental, pathological, morphological, and genetic characteristics of human populations? How has the history of political, economic, and ideological change altered social relations, societal conditions and their biological effects? These are some of the more encompassing questions for the IHB. The biological reflections of social history can raise unexpected questions, fill gaps in historical information, or strengthen the documentary and archaeological record by the peculiar authority of biological evidence.
The IHB also provides an intellectual space for a critique of human biological theory and method. Culture does not only influence the organisms we study. Culture influences the professions of human biology and the ways their practitioners think about biology and society. The history of biological thought is replete with changing political, economic, and ideological influences. Thus the Institute seeks to foster "new ways" of understanding biological variation and change partly by encouraging researchers to be considerate of the cultural assumptions and motivations involved in research design. Equally important, scrutiny of scientific racism, sexism, classism, and other apologetic ideologies opens dialogue on an expanded range of societal possibilities that may strengthen the democratic or humanistic development of the world in which we live.
The Institute is located with the Department of Anthropology, W&M. In addition to a broad range of goals for the development of anthropological theory, the IHB maintains a comparative database on colonial and early American bioarchaeological and demographic information. The laboratory of the IHB regularly conducts the full range of assessments of the paleopathology and demography of human skeletal remains from archaeological sites under grants or contracts with government and private clients.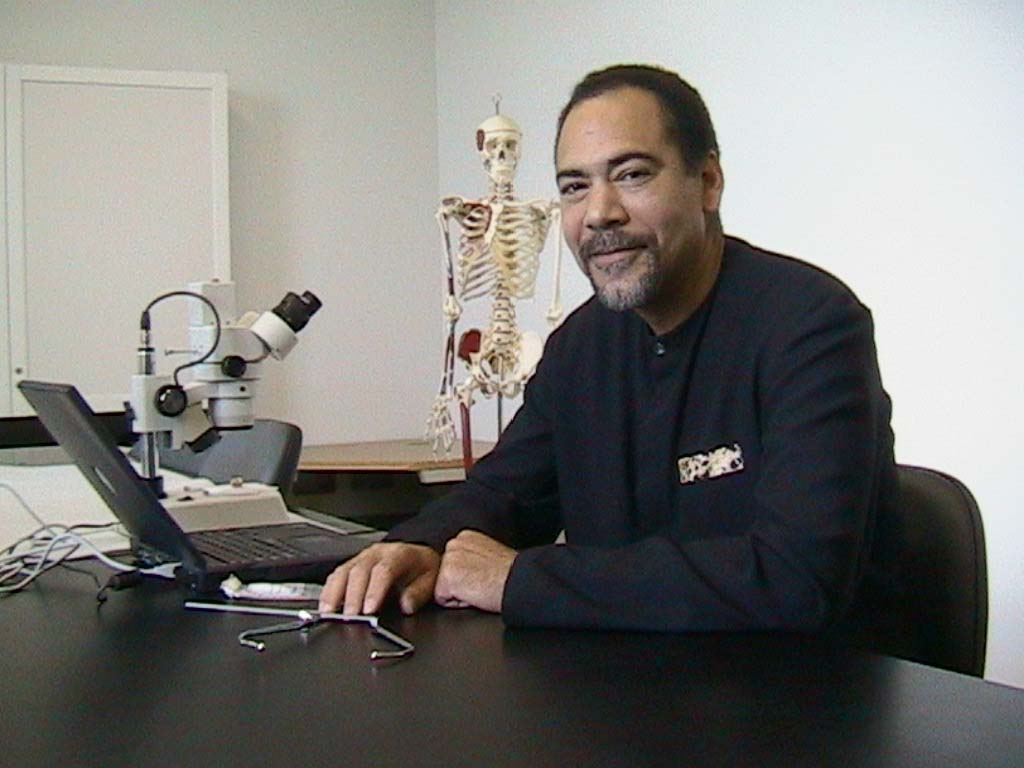 IHB Director, Dr. Michael Blakey