Loans, Exchanges, and Information Requests
Loans, Exchanges, and Information Requests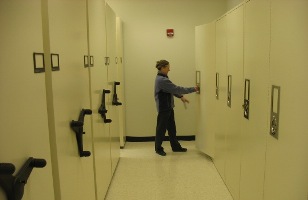 WILLI honors loans of specimens requested by herbarium curators of established herbaria on behalf of researchers and their students.  All loans are made for the duration of one year, and annotations and reprints (when available) are expected.  Specimens must be kept insect-free and dry, and housed in properly sealed herbarium cases.  Destructive sampling is not allowed without prior arrangements and approval from the director.
WIILI has ongoing exchange programs with a number of herbaria with emphasis on the Southeast US flora.  Most of our outgoing exchange material will originate from Virginia's Coastal Plain Physiographic Province.  Curators who are interested in this material may contact us.
WILLI has an ongoing initiative to digitize label data, and about 40% of the collection has been entered.  Researchers are encouraged to inquire about WILLI's holdings for loans or database information.
Requests for loans, exchanges, or other information can be submitted through our request form, or by email correspondence to:  
Beth Chambers, Herbarium Curator
Department of Biology
Integrated Science Center, Room 2106
P.O. Box 8795
Williamsburg, VA 23187-8795   
Phone: (757) 221-2213
E-mail: [[willi]]