These are our graduate student ambassadors. They are available to answer questions relating to the William & Mary graduate program in Anthropology. Feel free to contact them with your questions.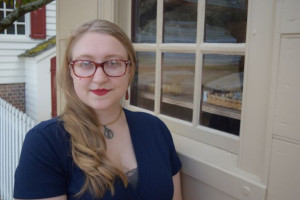 Cathrine Davis is a 3rd year Ph.D. candidate. [[e|cmdavis03, Contact Cathrine]]
Hello! I'm a Ph.D. student under the direction of Dr. Audrey Horning here in the Anthropology department at William & Mary and I work internationally in the US, Canada, and France to understand textile trade networks in the eighteenth-century French Atlantic. I have degrees in Anthropology as well as in History, French, and Public History so if you're considering a degree in Anthropology for the first time, I would be happy to answer any questions you may have. I'm originally from Michigan but I've made myself quite at home here in Williamsburg and live close to campus. I've also worked with Jamestown Rediscovery and Colonial Williamsburg during my time here, so if you have an interest in learning more about the historical sites, housing, or everyday services in the area, please don't hesitate to contact me!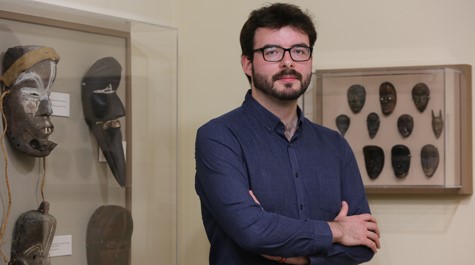 Tomos Evans is a 4th year Ph.D. candidate. [[e|tlevans, Contact Tomos]]
Greetings prospective students! I'm an international student (from the UK) who is conducting research into monumental earthworks in Nigeria, as well as the societies that interacted with them throughout the second millennium AD. I am co-supervised by Neil Norman (Anthropology) and Gérard Chouin (History) and have a background in African archaeology and heritage studies, and African studies more broadly. As well as the archaeological fieldwork that I perform in Nigeria, I also undertake archival research in the UK and US aimed at better understanding the history of these earthworks, and also the history of the discipline of archaeology in West Africa.
Furthermore, I am active in the Arts & Sciences graduate community at William & Mary – I am currently Vice-President of the Graduate Student Association, and I have spent three years as an international peer leader who has mentored incoming international graduate students. So, as well as department-related questions, if you also have questions about the broader activities of the graduate community at William and Mary, or about being an international student here, I am happy to address them!