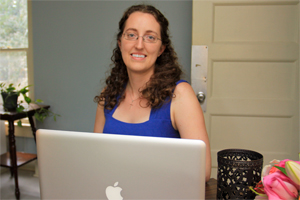 Tiffany Broadbent Beker
Office: Discovery 2
Email: [[tlbroa]]
Phone: (757) 221-3426

I joined WIlliam & Mary's Creative Services (now University Web & Design) team in the summer of 2010 where I worked mainly on the technical side of things, helping to develop web applications of all kinds to support W&M's communication and marketing goals (including working with the main W&M website, Social Stream, the Dress the Griffin iOS and Android app, W&M Events, and Ampersandbox). I also head up W&M's Social Media User's Group and help to coordinate our social media efforts on campus.
In 2017 I transitioned to a new position at W&M in University Advancement as the Director of Digital Marketing. In 2021, our department assumed additional responsibilities for university-wide branding and enrollment and became the University Marketing team. As director, I lead University Marketing's efforts in digital marketing, including strategy, analysis and management of social media, email marketing, web and digital applications.
In addition, I have presented at conferences including HighEdWeb, CASE Social Media And Community, edUi and the College Communicators Association, as well as served as a social media resource and presenter for offices and student organizations across campus. I serve as advisory chair for Alpha Phi Omega, Nu Rho and am on the board of advisors for the W&M chapter of Camp Kesem, am a member of the W&M Women's Network executive committee and serve as the Institutional Representative for W&M for the Virginia Women's Network.