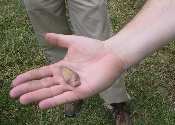 City Point has a long, multicultural, and nationally significant history. Some signs of the past are obvious from even a casual glance–the houses and churches of the historic district, Civil War earthworks, hastily built neighborhoods of the DuPont industrial era. But an even richer story remains to be told. Some of it survives in scattered written records, but these speak mainly of City Point's educated and powerful residents of the last 400 years. Archaeology extends the time line several thousand years. Generations of native peoples were attracted to the high ground at the confluence of two great rivers.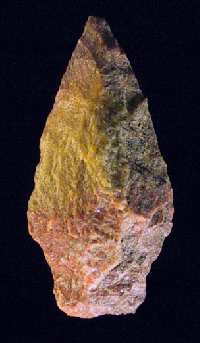 They left behind traces of their culture in the form of broken tools, pottery, and even stained soil marking the outlines of their houses. Archaeology also helps us understand the daily lives of social classes and ethnic groups rarely mentioned in written records.  Slaves, merchants, tavern keepers, soldiers, railroad and factory workers, as well as wealthier landowners, have passed through and settled on this tip of land. Below-ground remains of their presence such as broken household items, discarded food remains, and traces of their houses and outbuildings allow us to probe otherwise unavailable information.How did they site their houses and workplaces? What sorts of household goods did they possess and what do these tell us about their standard of living? By beginning to answer these and many other questions, archaeology can build a more complete and richer story of City Point's heritage.
The goal of the current exploration, as directed by the City of Hopewell, is to determine the archaeological research potential of a vacant lot at 500 Prince Henry Avenue. Given the history of the City Point area, the prospects of important results are considered quite high. Significant findings from this project can be applied to enhance public interpretation of the historic neighborhood and facilitate the local government planning process.